RBI Conferences and Events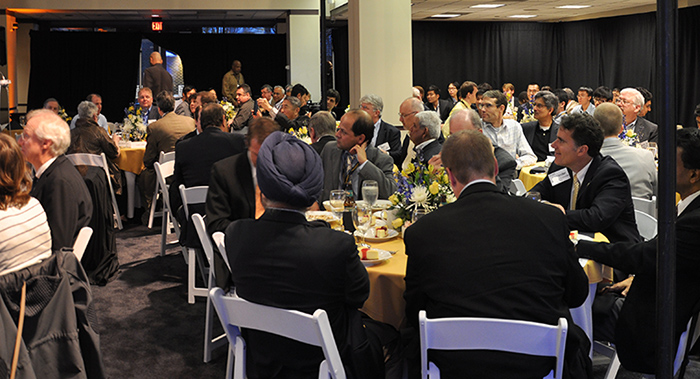 RBI has a long tradition of connecting our premier researchers with company executives searching for new innovative products and processes, as well as solutions to some of today's toughest challenges in the areas of bioproducts and bioprocessing.
Our annual events are organized with that goal in mind. A key purpose of our executive conferences and symposiums is to identify the areas of greatest shared opportunity in the developing bioeconomy — in other words, to identify how we can best work together with companies in various industries that need our expertise. The sessions are designed to encourage engagement in determining how we can build a collaborative partnership to further strategic goals.
Faculty experts lead our discussion in a variety of areas based on a selected theme. RBI's Ph.D. Fellows take discussions a step further, presenting research being conducted in these very areas. Our Paper Science Engineering students are on hand during our poster session to provide insight into their work.
We bring in company leaders who are beneficiaries of our research to share their experiences, and we offer an ample amount of time to network with experts and innovators, as well as our faculty and students and other private sector managers.
Our vision is to create and strengthen relationships, both internally and externally. This will maximize the impact of our research in real-world applications benefitting our world — your world. Your involvement in the discussion is key to our success.