2019 Advancing Foundational Technologies Workshop
Industry leaders come together for workshop hosted by RBI
The future of forest products-related industries will not solely be based upon emerging technologies, but on continuous improvement in foundational technologies and new, higher margin products from existing processes.
"Advancing Foundational Technologies to Improve the Bottom Line," was hosted at Georgia Tech's Renewable Bioproducts Institute and brought together industry leaders along with RBI affiliated faculty and students to discuss new advances in research and applications to the pulp and paper industry.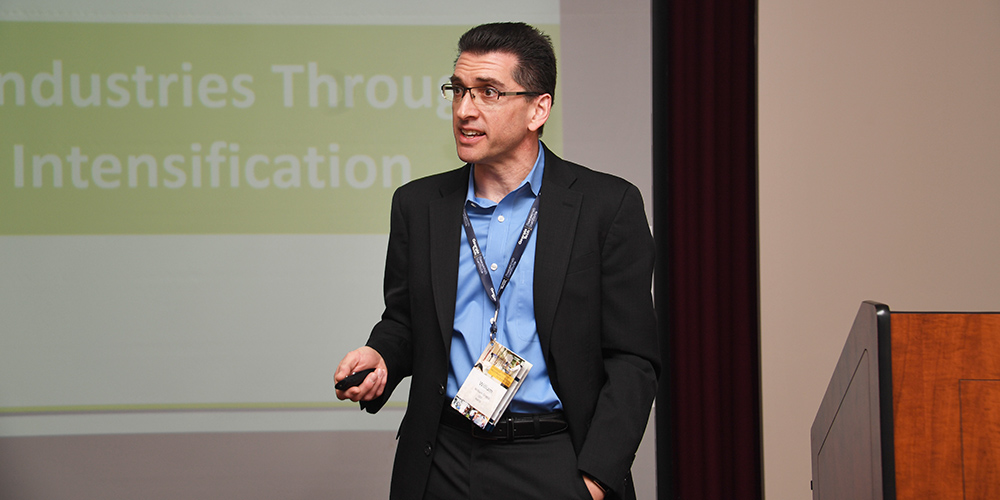 RAPID CEO Bill Grieco Addresses Industry Leaders at RBI Workshop
RAPID Manufacturing Institute CEO and Georgia Tech alum William Grieco opened the workshop discussing how his organization is using public-private partnerships to driving competitiveness in US manufacturing in the global landscape. 
In 2016, the U.S. Department of Energy announced the establishment of the 10th Manufacturing USA Institute, the Rapid Advancement in Process Intensification Deployment (RAPID) Manufacturing Institute. Leveraging up to $70 million in federal funding, RAPID is focused on developing breakthrough technologies to boost energy productivity and energy efficiency by 20 percent in five years. RAPID will leverage approaches to modular chemical process intensification used in a variety of industries. Its focus on renewable bioproducts can be found here.
"We are focused on process intensification and modularization with unit operations keying in on reactions, separations and more," Grieco said. "We're putting these together to get a specific outcome. The chemical engineering Process Intensification (PI) is applying new forcing functions or changing time scales and getting them to match more carefully. Engineering can unlock new aspects of what can happen in this process. We're redesigning to enhance performance and remove bottlenecks. This often results in lower costs, better efficiencies like energy use. There is more attention now than ever to PI because it enables the next piece: Modular Processing."
Modular Processing is a drive toward designing at standardized units, like assembly lines. RAPID is focusing on merging traditional manufacturing discreet based with process industries making fluids and solids. Rather than scaling in volume, this process allows by unit. This allows modular processing to be taken to the field where the natural resources are located, an advantageous step in the world of renewable bioproducts.
The process intensification and modular processing focuses on six areas: chemical commodity processes; renewable bioproducts; natural gas upgrading; modeling and simulations; intensified process fundamentals; and module manufacturing.
RAPID will fund 32 projects whose span is two to four years. Funding ranges from $100,000 to $1.4M. Academia and industry partner on each project. Grieco said his role is to match an industry withe an academic partner that is doing research in an area where the industry has come upon a challenge.
In the area of renewable bioproducts, for example, we are looking a renewable biofeedstock processing, driving energy and capital efficiency," he said. "We are interested in projects that find new ways to separate more efficiently or finding new ways to extract new value." 
While RAPID has committed the lion's share of federal funding to existing projects, later in 2019, the organization plans to fund shorter projects solving problems very relevant to business segments, possibly in the public-private partnership model.  Grieco said he would like to engage the industry in a workshop to understand the challenges and create an RFP based on those specific requests.
"We know processing intensification resonates with the needs of the pulp and paper industry by looking at, for instance, pulping and bleaching. We looked at the traditional approach and figured out a better way. The chemical industry has already done some of this through refining process intensifications over the years to become more efficient."
Some of the other presenters during the workshop included:
• Professor Bernard Kippelen discussed "Making Paper Intelligent: Paper Electronics." Kippelen's research focuses on printed electronics and using paper as an appealing substrate. His take-home message was less plastic, more paper, smarter paper. Find out more about his presentation here.
• Assistant Professor Blair Brettmann presented her work on Molecular interactions with Cellulose and described a wide range of possibilities. Find out more about her presentation here. 
• Professor Carson Meredith discussed his research on using more biorenewable materials in the realm of barrier packaging, a grand challenge in the area of food preservation in particular. Dr. Meredith stated the packaging is at a crossroads of sorts as consumer perceptions of plastics are changing. Read more about his presentation here.
• Professor Cyrus Aidun and Marco Lucisano (senior vice president at the Research Institute of Sweden) delivered a joint presentation on "The Next Generation Paper Machines." Their presentation centered on the sustainability within the pulp and paper industry. Making sustainability profitable will require resource and production efficiency, production flexibility and innovation in business models and technology. Paper material is limited to which structures machines can deliver. Lucisano argues the need to take control of the structure. Both discussed multi-phase forming and air-assisted forming which deliver direct savings on energy, but big opportunities are with fiber raw materials, which deliver savings and competing with higher margin grades from improved quality.
Attendees of the workshop were also given the opportunity to engage one on one with graduate students whose research aligns with the challenges and opportunities posed by using renewable materials during a poster session and luncheon.
Speaker Biographies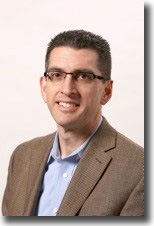 KEYNOTE SPEAKER
Bill Grieco is CEO of The RAPID Institute, a public-private partnership between the U.S. Department of Energy's Advanced Manufacturing Office and the American Institute of Chemical Engineers (AIChE) created to promote process intensification and modular process technologies.
Prior to joining RAPID in July 2018, he was vice president of Energy and Environment at Southern Research, a nonprofit research institute based in Alabama. There, he defined and implemented strategies to transform the business from one serving only the fossil energy sector to a boutique innovation testing, development, and consulting organization focused on reducing the environmental footprint of energy generation and chemicals production. Before joining Southern Research, Grieco spent five years leading innovation and technology for Owens Corning, where he built a Front End of Innovation team and led R&D for the $3 billion Building Materials Group. He was also instrumental in winning $13 million in funding from the U.S. Department of Energy (DOE) SunShot program to develop and commercialize a building integrated solar photovoltaic roofing shingle for residential use.
Earlier in his career, Grieco served as managing director and CTO of Gardenia Ventures, an innovation commercialization and consulting firm, where he managed investment due diligence, technology strategy development, and opportunity search and selection efforts for clients ranging from private equity investors to new ventures to F500 firms. His other senior-level innovation roles focused on process development across multiple industries. These include the biofuels startup PetroAlgae, where he and his team built the first-of-a-kind intensive biomass production process to grow and convert aquatic plants to purified proteins and energy feedstocks. For the biopharmaceutical firm Alkermes, he spearheaded development and commercialization of the VIVITROL® and RISPERDAL® CONSTA product lines. Grieco began his career in process technology research and development at Rohm and Haas Company, now part of DowDuPont.
Grieco serves on the external advisory board for Florida Solar Energy Center and has been a member of AIChE for 25 years. He earned a Ph.D. and master's degree from the Massachusetts Institute of Technology (MIT) and a bachelor's degree from Georgia Institute of Technology — all in chemical engineering.
Cyrus Aidun
Professor, ME - Georgia Tech
404.894.6645
Cyrus.Aidun@me.gatech.edu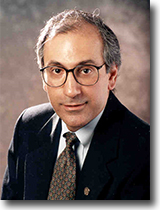 Cyrus K. Aidun's research focuses on direct numerical simulation (DNS) of suspension hydrodynamics, including fiber suspension, biotransport and whole blood flow. Additional research interests include methods for enhancement of convective and boiling heat transfer, multiscale biotransport and fluidics-based automation of sorting and selection of somatic embryogenesis for clonal propagation of plants. He has pioneered the development of the Lattice-Boltzmann (LB) method for suspension hydrodynamics and nonlinear dynamical systems. It is now well established that the LB method, based on the solution of discrete Boltzmann equation, is a superior computational method for hard particles as well as transport of deformable capsules and particle. These methods open the possibility for mechanical, thermal and rheological analyses of a broad class of deformable particle/fiber suspension flows. He received his bachelor's and master's degrees from Rensselaer Polytechnic Institute and his Ph.D. from Clarkson University.
Blair Brettmann
Assistant Professor, MSE - Georgia Tech
404.894.2535
blair.brettmann@mse.gatech.edu
Molecular Interactions with Cellulose: Polyelectrolyte Complexes to CNC Surface Modification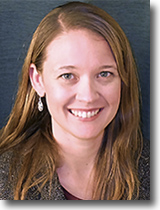 Blair Brettmann received her bachelor's degree in Chemical Engineering from the University of Texas at Austin in 2007 and her master's in Chemical Engineering Practice from MIT in 2009 following internships at GlaxoSmithKline (Upper Merion, PA) and Mawana Sugar Works (Mawana, India). She received her Ph.D. in Chemical Engineering from MIT in 2012 working with the Novartis-MIT Center for Continuous Manufacturing under Bernhardt Trout. Her research focused on solid-state characterization and application of pharmaceutical formulations prepared by electrospinning. Following her Ph.D., she worked at Saint-Gobain on polymer-based wet coatings and dispersions for various applications, including window films, glass fiber mats and architectural fabrics. Later, she served as a postdoctoral researcher in the Institute for Molecular Engineering at the University of Chicago.
Mike Demaline
Director, Industry & Strategic Partnerships, Professional Education – Georgia Tech
678.602.7275
mike.demaline@pe.gatech.edu
GT Professional Master's Program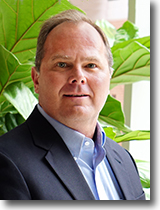 Mike Demaline is the director of Industry & Strategic Partnerships within Professional Education at Georgia Tech. As director, Mike is focused on working with industry and strategic partners while promoting the Master's in Manufacturing Leadership program. Prior to joining Georgia Tech, Mike was the Global Business Manager at Royal Dutch Shell with commercial responsibility for a novel renewable fuels technology which directly converts biomass into transportation fuels.
Over the course of his 30-year career, Mike has also held commercial positions of increasing responsibility with companies such as ABB, Honeywell, and Infor, and he has an extensive background in the global forest products industry. His professional experience covers large capital projects involving process technologies, advanced automation and control systems, and enterprise information solutions.
Mike holds a B.S. in Applied Science with a major in Paper Science and Engineering from Miami University and a Master of Business Administration – Technology Management from the University of Phoenix.
Bernard Kippelen
Professor, Electrical and Computer Engineering – Georgia Tech
404.385.5163
bernard.kippelen@ece.gatech.edu
Making Paper Intelligent: Paper Electronics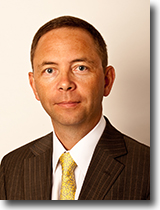 Dr. Kippelen was born and raised in Alsace, France. He studied at the University Louis Pasteur in Strasbourg where he received a Maitrise in Solid-State Physics in 1985, and a Ph.D. in Nonlinear Optics in 1990.
From 1990 to 1997 he was Chargé de Recherches at the CNRS, France. In 1994, he joined the faculty of the Optical Sciences Center at the University of Arizona. There, he developed a research and teaching program on polymer optics and plastic electronics. In August 2003, Dr. Kippelen joined the School of Electrical and Computer Engineering at the Georgia Institute of Technology where his research ranges from the investigation of fundamental physical processes (nonlinear optical activity, charge transport, light harvesting and emission), to the design, fabrication and testing of light-weight flexible optoelectronic devices and circuits based on nanostructured organic materials. He currently serves as director of the Center for Organic Photonics and Electronics, and as co-president of the Lafayette Institute, a major optoelectronics commercialization initiative that is based at Georgia Tech-Lorraine in Metz, France.
Marcus Lucisano
Bioeconomy Division Head - RISE
+46 8 676 7285
marco.lucisano@rise
Marco Lucisano was born in 1973 in Italy, holds a Master of Science in Chemical Engineering and a PhD from KTH Royal Institute of Technology with the dissertation "On Heat and Paper: From Hot Pressing to Impulse Technology" in 2002. Marco Lucisano has been working in the research institute sector since 2004 and comes from a position as Vice President, Papermaking & Packaging at RISE.
Chris Luettgen
Associate Director, RBI - Georgia Tech
Professor of the Practice, ChBE
Director, GT Pulp and Paper Engineering Undergraduate Certificate Program and Foundation
404.894.6908
Chris.Luettgen@rbi.gatech.edu
Advancing Foundational Technologies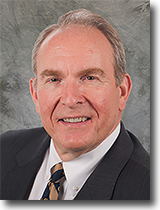 Dr. Luettgen served 25-plus years in the industry, with Scott Paper and Kimberly-Clark Corp., where he most recently served as Senior Research and Engineering Manager for the Kimberly-Clark Professional business sector. He has held positions in product development and innovation as well as in capital project management and manufacturing facility leadership. For several years, Luettgen has served on the RBI Industry Board of Advisors and he is the current Chairman of the Board of the Technical Association of the Pulp & Paper Industry. He earned his bachelor's degree in Paper Engineering at Western Michigan University (1985), his master's degree at the Institute of Paper Chemistry, Appleton, WI (1987) and his Ph.D. at the Institute of Paper Science and Technology — now RBI — at Georgia Tech (1991). He rejoined Georgia Tech in November 2014. Areas of interest include: Recycled fiber, renewable cellulosic feedstocks, tissue manufacturing and converting and manufacturing leadership/operations excellence.
Carson Meredith
Professor, Associate Chair for Graduate Studies, ChBE - Georgia Tech
J. Carl Pirkle Sr. Faculty Fellow
404.385.2151
Carson.Meredith@chbe.gatech.edu
Opportunities for Cellulose and Other Biorenewable Materials in Barrier Packaging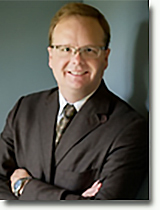 Carson Meredith received the bachelor's degree in Chemical Engineering from Georgia Tech (1993) and his Ph.D. in Chemical Engineering from the University of Texas, Austin (1998). He was a postdoc at NIST from 1998 to 2000, and joined the ChBE faculty at Georgia Tech in 2000. His research interests intersect both colloid and polymer science. His early work was instrumental in establishing the field of high-throughput screening and development of polymers. Other areas of interest include (i) renewable packaging and coatings, (ii) particle adhesion and interactions in composites and sustainable separations, and (iii) bio inspired colloids and polymers for advanced materials. Dr. Meredith is the Chief Editor for the biomaterials area for the newly launched journal Emergent Materials (Springer), is a recipient of a Bill & Melinda Gates Grand Challenge Grant (2014) and the Honda Initiation Award (2007).
Sankar Nair
Professor, James F. Simmons Faculty Fellow - Georgia Tech
404.894.4826
Sankar.Nair@mse.gatech.edu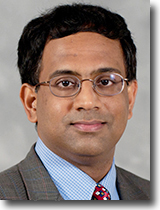 Professor Nair's research focus is creating, understanding and rationally engineering nanoporous materials and membranes through innovative chemical and processing strategies, as well as manipulating the unique properties resulting from the reduction of material dimensions to the nanometer length scale or from the nanostructuring of a material. He also works with basic and applied problems relating directly to renewable/clean energy, carbon capture, advanced separations, catalytic membranes and nanoscale sensors. Nair received his bachelor's of technology in Chemical Engineering from Indian Institute of Technology, Delhi, in 1997; his master's of Physics and Ph.D. of Chemical Engineering from the University of Massachusetts, Amherst, in 2002.
Meisha Shofner
Associate Professor, MSE - Georgia Tech
Interim Director - RBI
404.385.7216
Meisha.Shofner@mse.gatech.edu
Shofner joined the faculty following post-doctoral training at Rensselaer Polytechnic Institute. She received a bachelor's degree in Mechanical Engineering from the University of Texas at Austin and a Ph.D. in Materials Science from Rice University. At Georgia Tech, Shofner's research focuses on designing hierarchically structured polymeric materials for structural and functional applications through approaches such as novel processing, polymer crystallization and nanoparticle assembly and templating. In her current research, these methods have been employed preferentially to biobased materials. Shofner's research has been recognized with the Ralph E. Powe Junior Faculty Enhancement Award from Oak Ridge Associate Universities and the Solvay Advanced Polymers Young Faculty Award.