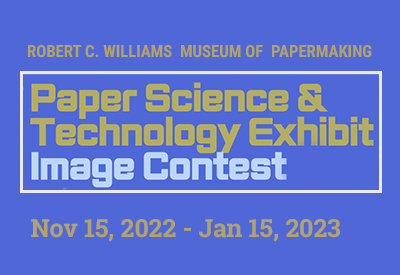 Paper Science & Technology Exhibit Image Contest
The Robert C. Williams Museum of Papermaking at RBI is opening a Paper Science Technology Exhibit in Spring 2023. To showcase how studying bio-based materials, chemistries, and products at the micro- and nano-scales can create large-scale innovation, the Museum is holding an image contest open to all researchers. 
Blank Space (Medium)
(text and background only visible when logged in)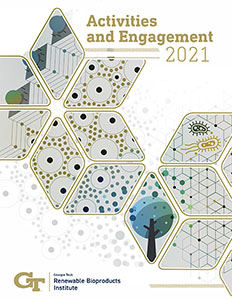 Activities and Engagement Report for 2021
RBI's Activities and Engagement Report covering the 2021 calendar year shows impactful research publications, workshops, and supported Ph.D. fellows. There are links in the table of contents to the publications, and title pages of each paper published through RBI. 
News
Clean energy is the leading solution for climate change. But solar and wind power are inconsistent at producing enough energy for a reliable power…
Savannah River National Laboratory (SRNL) and Georgia Institute of Technology (Georgia Tech) recently selected Martha Grover, PhD, for a joint…
Gasoline, diesel, and jet fuel — the most commonly used transportation fuels — are among the largest sources of greenhouse gas emissions, and their…
Events
Returning March 10–25, 2023, the Atlanta Science Festival is an annual public celebration of local science and technology. Curious people of all ages will explore the science and technology in our…
Last Monday in May. A day of remembering those who have died while serving in the U.S. Armed Forces, observed the last Monday in May. Campus is closed and classes will not meet.