Achieving Sustainable Development through Renewable Bioproducts
A workshop sponsored by: Georgia Tech's Renewable Bioproducts Institute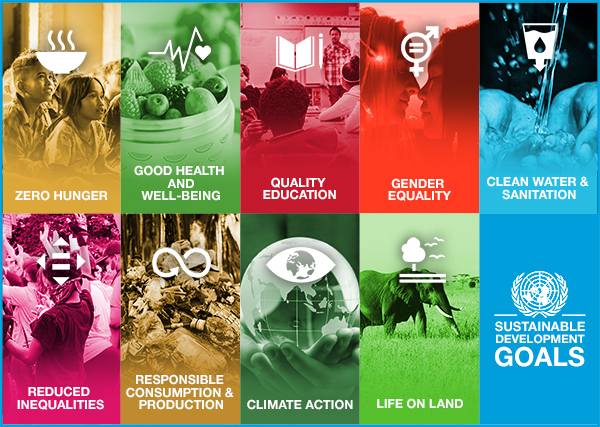 Overview
Join us for a workshop entitled Achieving Sustainable Development through Renewable Bioproducts on September 17, 9:30am - 12:00pm.
The workshop is free.
This unique workshop is a venue for understanding and discussing how companies and organizations are utilizing bioproducts to approach the U.N. Sustainable Development Goals (SDGs) and how research can advance their progress.

Bioproducts from forest and agricultural resources include paper and tissue that comprise many products critical to education, personal care and healthcare. Access to these products in both developed and developing nations is critical to achieving equal access to education for all (SDG #4), gender equity (SDG #5), sanitation (SDG #6), and responsible consumption and production (SDG #12). By expanding renewable bioproducts into applications traditionally held by synthetic materials, they can enable sustainable food packaging (SDGs #1 and #12) and reduced greenhouse gas emissions (SDG #13).

The workshop will involve talks to introduce the topics followed by a panel discussion with experts who seek to champion innovation that makes an impact on the U.N. SDG's. The goal of the workshop is to identify R&D needs for meeting these commitments. 
AGENDA :: 9:30AM – Noon
Andre Calmon, College of Business         Overview of SDGs          20 min
Carson Meredith, Exec. Director, RBI      SDGs and Bioproducts   15 min

Panel Discussion:                                       R&D Opportunities          60 min
Lisa Morden,
  VP of Safety, Sustainability and Occupational Health,
   Kimberly Clark Corporation
Andre Calmon, Assistant Professor, Scheller College of Business
Savannah Seydel, Better Earth Inc.

Breakout Sessions                                     Challenges to address   25 min
Report Back                                               Summarize reporting      15 min
Ángel Cabrera, President, Georgia Tech  Closing remarks