Emerging Pathways: Exploring Frontiers in Biobased Chemicals and Materials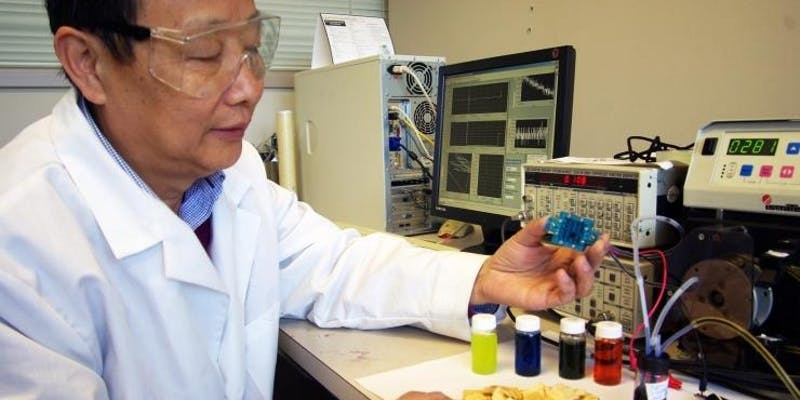 Join top researchers from Georgia Tech and industry leaders from both chemical and biotechnology sectors as we explore current research and future trends in biobased products. As global population grows, bio-derived chemicals and materials are seen as solutions to the many societal and environmental challenges.
The workshop is organized and hosted by the Renewable Bioproducts Institute and all sessions will be held at the Paper Tricentennial Building.
We will welcome leadership from Lanzatech, Algenol and Eastman Chemical Company during the morning sessions, followed by an afternoon of break-outs and insights into the latest research being conducted by Georgia Tech's Lignin Group, a collaboration made up of both students and faculty developing cost-efficient and ecologically sustainable processes from lignin to defined chemical compounds.
Lunch will be served, followed by an interactive poster session with graduate student researchers engaged in this space.
If you have any questions or need additional information, please contact Dione Morton via email dione.morton@rbi.gatech.edu or by phone at 404.894.9550.
If you require hotel accommodations while in Atlanta, we have secured a preferred rate at the Renaissance Hotel-Midtown Atlanta. Reservations may be made here. The deadline to receive this rate is Sept. 18.
All parking on site at RBI is metered and can be paid online through the Park Mobile app for iPhone and Android.
Speaker Biographies
Jos de Wit
Technology Fellow, Corporate Innovation - Eastman Chemical Company
"Where Do Chemistry Ideas Come From?"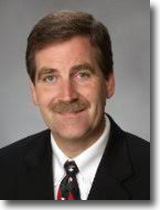 Dr. Jos de Wit obtained his bachelor of science degree in chemistry at Western Carolina University in 1983 and his doctorate in analytical chemistry at the University of North Carolina at Chapel Hill in 1988.
de Wit joined Eastman and worked in manufacturing and research and development in chemicals, fibers, and plastics. He spent 12 years in coatings technical services with emphasis on cellulose esters. He has presented numerous papers at technical conferences and symposiums and is currently a Technology Fellow in the Polymer Research Laboratory.
Over the last few years, de Wit has worked on the development of Eastman Omnia™ high-performance solvent and filtration applications using Eastman's cellulose-based polymers.
Ronald Chance
Executive Vice President of Engineering - Algenol Biotech
"Photo-Bioreactor System for Algae-Based Production of Fuels and Chemicals"
Dr. Ron Chance began his career with Honeywell, where he served in a number of research positions including Research Manager for Electronic Materials. In 1986, he joined Exxon as the Director of the company's Polymer Laboratory, later serving as Division Manager for the Paramins Technology division, and as Distinguished Scientific Advisor in ExxonMobil's Corporate Strategic Research Laboratories. Dr. Chance retired from ExxonMobil in 2006 and joined the Georgia Institute of Technology as Professor of the Practice with a joint appointment in the School of Chemical and Biomolecular Engineering and the School of Chemistry and Biochemistry. He also served as Distinguished Scientific Advisor Emeritus at ExxonMobil from 2006-2009. Dr. Chance is currently Executive Vice President and Head of Engineering for Algenol Biotech. His primary current research interest centers around carbon capture and utilization via algae-based biorefineries. He has organized several international scientific meetings, served on numerous advisory boards, is a Fellow in the American Physical Society, and published more than 200 papers and patents. Ron received his Ph.D. in Physical Chemistry from Dartmouth College in Hanover, New Hampshire.
Curt Studebaker
Global Operations Technical Advisor - LanzaTech
"Innovating for a Carbon-Smart Future"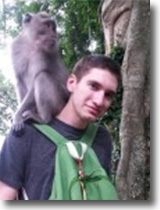 Curt Studebaker is a Global Operations Technical Advisor for LanzaTech, a Chicago-based startup company that develops fuels and chemicals from waste gases. He completed his B.S. in chemical engineering at Purdue University in 2011. (*Boiler Up!*) Since joining LanzaTech in 2014, he has traveled around the world starting up units that demonstrate the company's gas-to-ethanol (GTE) and alcohol-to-jet fuel (ATJ) technologies. Curt is now the technical lead engineer on a project to install a pair of pilot-scale fermenters at LanzaTech's Freedom Pines Biorefinery in Soperton, GA. These fermenters will be LanzaTech's largest self-operated unit and will address R&D and training needs both internally and externally. Prior to working at LanzaTech, Curt performed a similar role for Honeywell-UOP, leading pre-commissioning and commissioning activities at petrochemical refineries all over Asia.
Poster Catalog
School of Chemistry, Georgia Institute of Technology
Krista Bullard, Utilizing cyclodextrin to compatibilize the polymer and CNC interface, CHEM
Nima Ronaghi, Biomass conversion to high value chemicals through homogenous and heterogenous catalysis, CHEM
School of Chemical and Biomolecular Engineering, Georgia Institute of Technology
Chaoyi Chang, DFT calculations and model development for sugars & small bio-molecules, ChBE
Ya Dong Chiang, Separation and purification of bioderived furanic molecules with metal-organic frameworks, ChBE
Nathan Ellebracht, Cellulose nanomaterials as alternative supports for heterogeneous cooperative organocatalysis, ChBE
Nicholas, Kruyer, Microbial production of adipic acid from lignin derived monomers, ChBE
Thomas Kwok, Key solvent attributes for lignin value prior to pulping, ChBE
Vincent Li, Cellulose nanocrystals support material for 3D printing complexly shaped structures via multi-materials-multi-methods printing, ChBE
Jianshan Liao, Rheological characterization of nanocellulose materials for quality control, ChBE
Wei Liu, High strength cellulose long fibers fabricated by wet-spinning of nano-cellulose fibrils, ChBE
Bailey Risteen, Engineering polymer-nanocellulose systems towards sustainable devices and sensors, ChBE
Songcheng Wang, Advanced froth flotation using oil-coated bubbles and its application in de-inking process, ChBE
International Center for Automotive Research, Clemson University
Kousaalya Bakthavatchalam, Understanding the photo cure kinetics and mechanical performance of natural fiber reinforced acrylated triglyceride, Clemson
Ting Zheng, Transforming nanocellulose into an advanced biorenewable reinforcement, Clemson
School of Materials Science and Engineering, Georgia Institute of Technology
Manali Banerjee, Surface modifications of nanocellulose for assembly of a stable organogel support for drug crystallization, MSE
Ejaz S. Haque, Nanocellulose-based glass fiber sizing for composite enhancement, MSE
Cameron Irvin, Understanding the impact of cellulose-and-chitin-based nanomaterials in various polymer matrix constructs, MSE
Matthew Orr, Constructing prescribed microstructures in polyethylene co-vinyl alcohol with cellulosic nanomaterials, MSE
Ke Qiu, Nanocellulose-based polymer electrolyte membranes for fuel cell applications, MSE
Gaoxiang Wu, Effect of deformation on localized corrosion of stainless steels, MSE