TAPPI at Georgia Tech

About Us: The Georgia Tech TAPPI Student Chapter has grown from its roots in the Institute of Paper Chemistry in Appleton, Wisconsin.  The institute's move to Atlanta and subsequent incorporation into Georgia Tech has provided many opportunities for our student chapter to integrate into the vibrant pulp and paper industry in the Southeastern United States.
Our Vision: GT TAPPI will be the top talent pool for the forest products, pulp, paper, packaging and related industries.
Our Mission Statement: GT TAPPI connects Georgia Tech scientists and engineers to the forest products, pulp, paper, packaging, and related industries by delivering growth opportunities and professional network to the students and proven talent to the industry.
By the Numbers: 
87 members in 2017
14 – Filled Leadership Positions
55 – Average number of people that have attended our last five events
1.5 – Average number of events each month
What we do: Ultimately, we are all about our people!
Visit the national TAPPI website: Technical Association of the Pulp and Paper Industry (TAPPI)   
 
Participating academic units:
Woodruff School of Mechanical Engineering
School of Chemical & Biomolecular Engineering
School of Materials Science and Engineering
TAPPI Pillars at Georgia Tech
Network
Social
Talent
Research
Chapter Leadership

Officers:
President: Nick Kruyer
Vice President: Nasreen Khan
Secretary: Andrew Tricker
Treasurer: Michael Stellato
Undergraduate VP: Matthew King
Faculty Advisor:
Christopher Luettgen, Ph.D.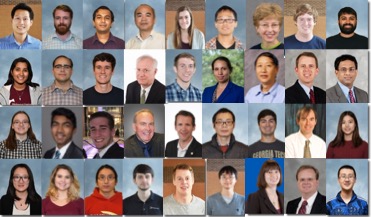 Chapter Members with Faculty
News and Events - 2022
Upcoming news and events for the 2022-2023 academic year to be placed in this section.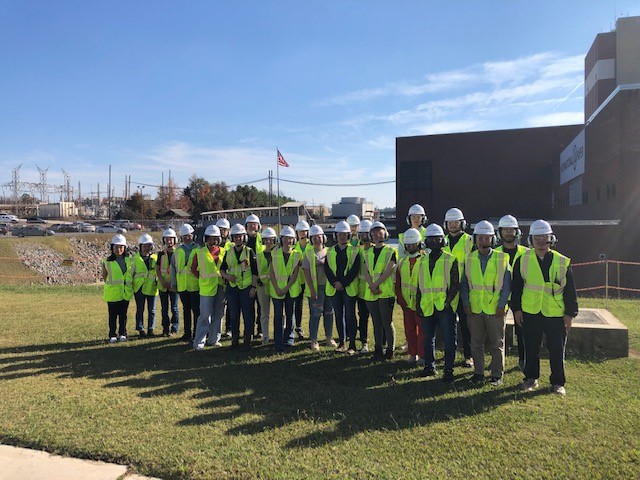 Aaron's Awesome Team