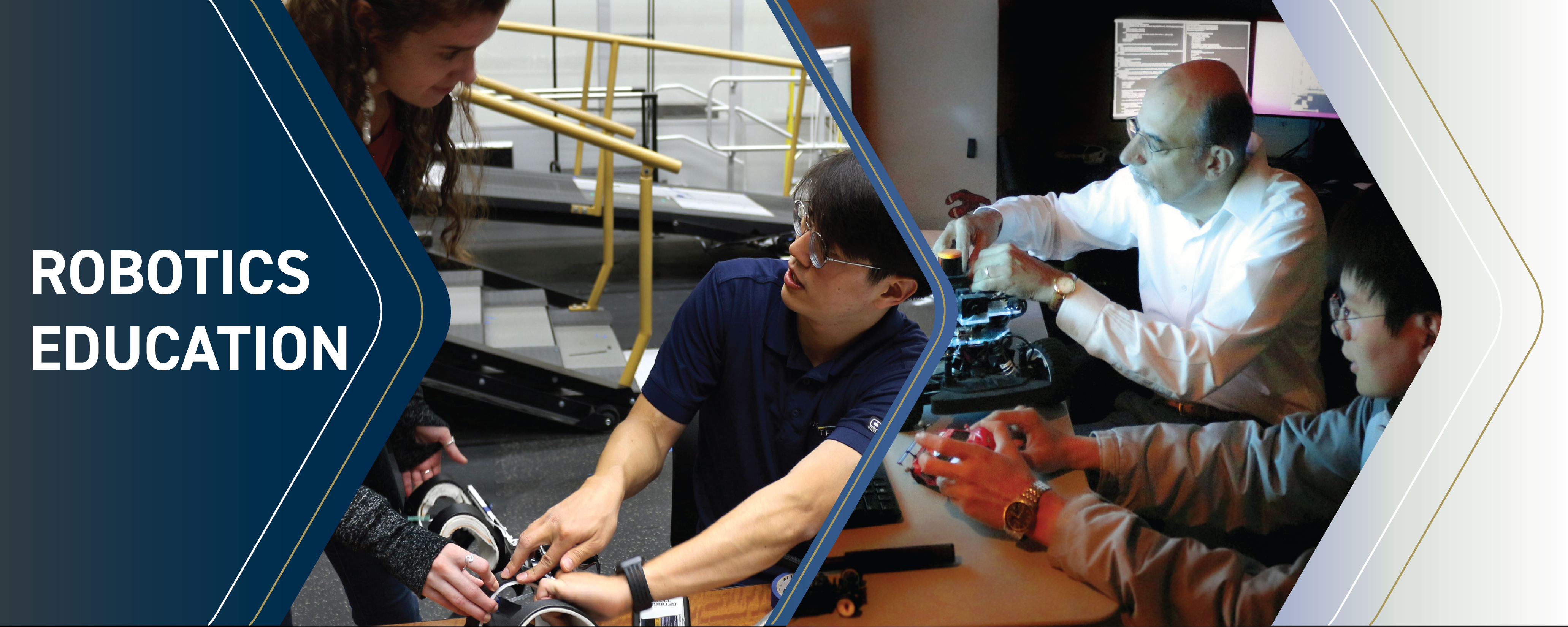 Robotics Degree Programs @ Georgia Tech
Georgia Tech offers an interdisciplinary path to an MS in Robotics, as well as the first Ph.D. program in robotics, to students enrolled in a participating school within either the College of Computing or the College of Engineering. A fully integrated, multidisciplinary experience, the M.S. & Ph.D. programs include both coursework and research with faculty members in various units across campus.
IRIM serves as the flagship for Tech's robotics efforts and has an integral relationship with many faculty members serving as course instructors and research advisors to students pursuing degrees within these programs.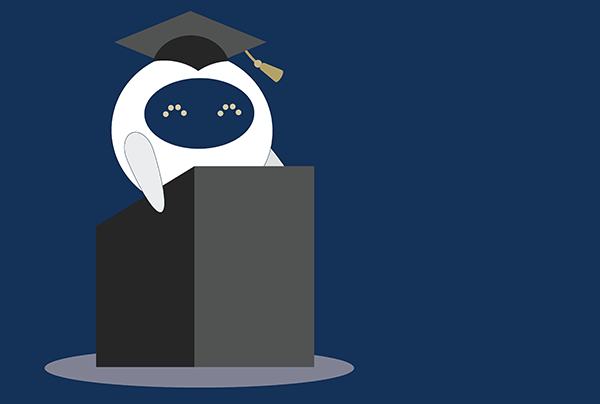 Ph.D. Program in Robotics
Offered jointly by the College of Computing and the College of Engineering, the Ph.D. program in Robotics is the first truly multidisciplinary robotics degree of its kind in the world—and only the second robotics doctorate offered in the U.S. The program is closely tied to the Institute for Robotics and Intelligent Machines at Georgia Tech and involves the schools of Interactive Computing, Electrical & Computer Engineering, Mechanical Engineering, Biomedical Engineering and Aerospace Engineering.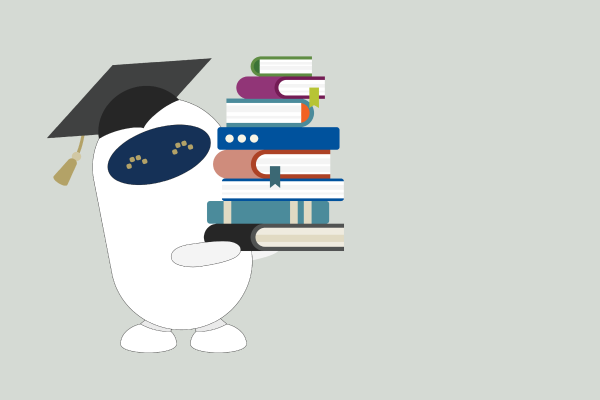 The Master's in Robotics Program at The Georgia Institute of Technology
According to the Georgia Chamber of Commerce, automation and robotics is expected to be a primary area of growth in Georgia over the next decade. This increasing demand drives a need for experienced, educated, and qualified professionals to serve and lead in these increasingly automated industrial and service-oriented environments. To meet this growing demand, the Georgia Institute of Technology has developed a new professional interdisciplinary master's Program in Robotics.
Seminars, Minicourses & Lectures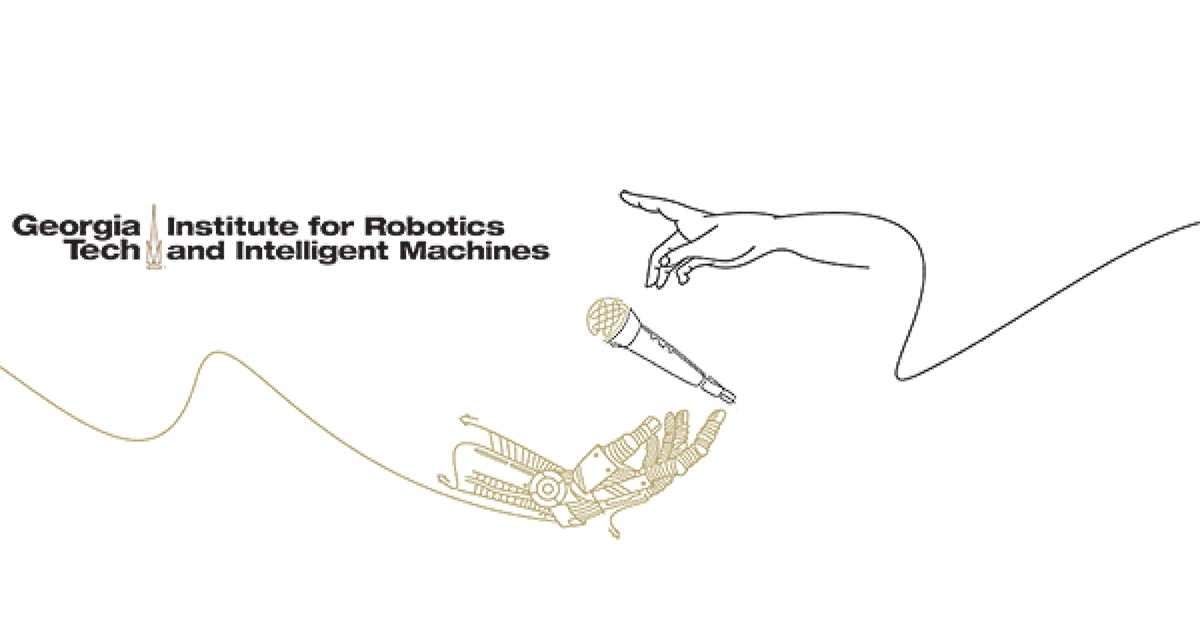 IRIM Seminar Series
At the start of each semester a core IRIM seminar series is announced featuring guest speakers from around the world and from varying backgrounds in robotics. In addition to guest speakers, on campus research projects are presented. You can also find links to the series archives here.
Life as a Professor | Video Series
College professors engage in a variety of activities, from running laboratory experiments and supervising graduate student research to conducting large undergraduate lectures and writing textbooks.We hope this series of videos will help guide those of you whom seek a future in academia.