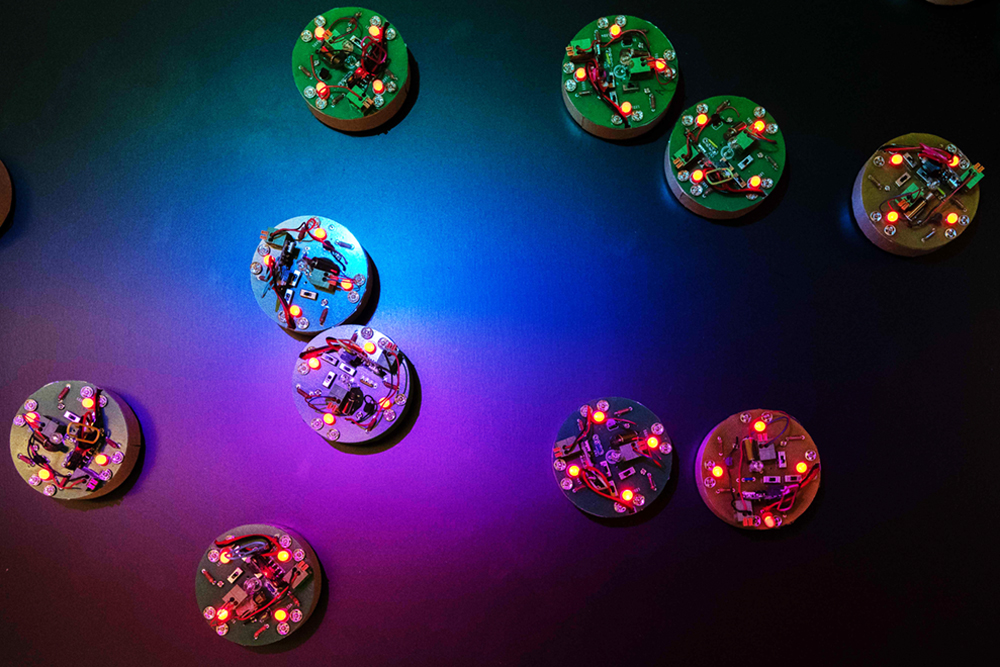 Robotics Research
The depth and breadth of IRIM breaks through disciplinary boundaries and allows for transformative research that transitions from theory to robustly deployed systems featuring next-generation robots. Fundamental research includes expertise in mechanics, control, perception, artificial intelligence and cognition, interaction, and systems. Our strategic research is organized around six main themes.
Robotics Education
Georgia Tech offers an interdisciplinary path to an MS in Robotics, as well as the first Ph.D. program in robotics, to students enrolled in a participating school within either the College of Computing or the College of Engineering. A fully integrated, multidisciplinary experience, the M.S. & Ph.D. programs include both coursework and research with faculty members in various units across campus.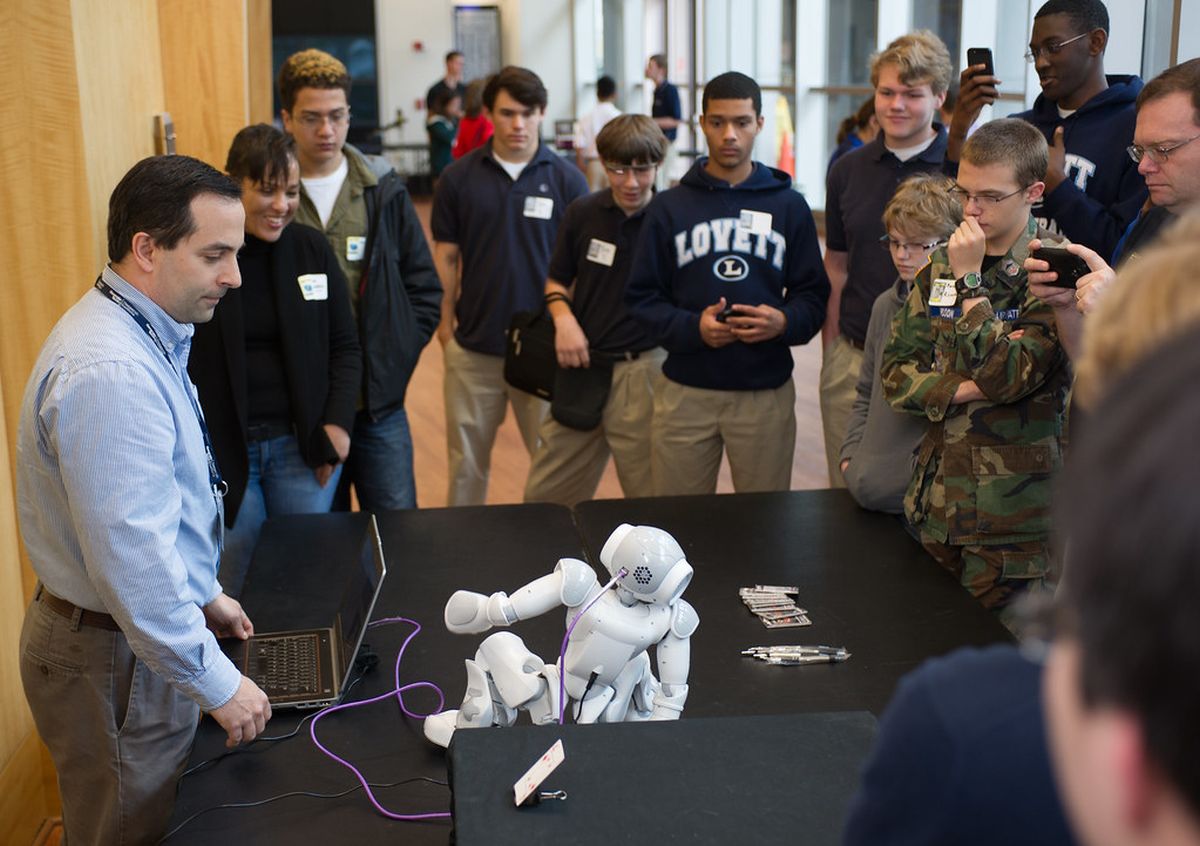 IRIM & Outreach
The Institute for Robotics & Intelligent Machines (IRIM) participates in numerous K-12 STEM and community outreach activities related to robotics. Additionally, IRIM hosts tours throughout the year, and our student group, RoboGrads, participates in activities to raise awareness of the importance of robotics technology and stimulate interest in the field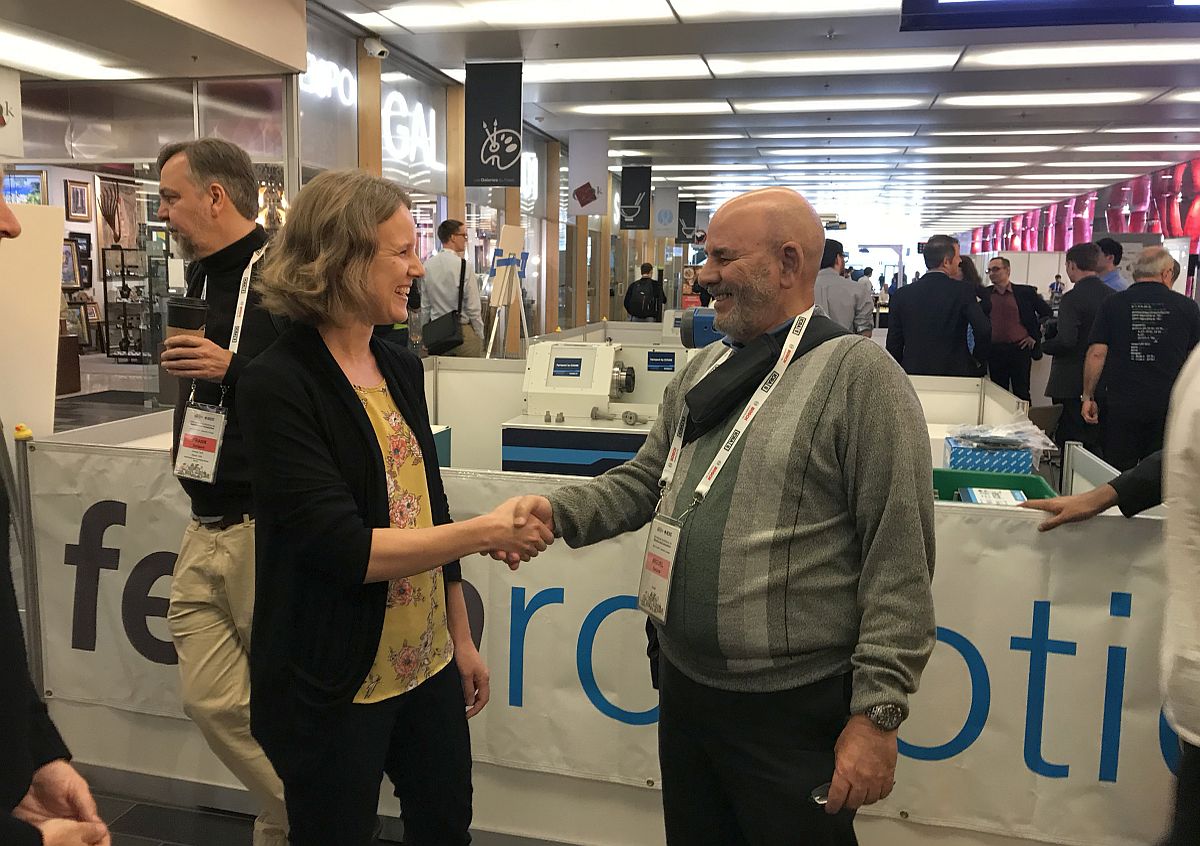 IRIM & Industry
Our Industry Affiliates Program allows members to explore opportunities for research collaboration, facilities and services, consulting, student hiring, and other interactions. Whether you join as a strategic partner, an affiliate, or as a member of one of our customized consortia, your company will be supported through our work as a interdisciplinary group of robotics leaders.
For decades, the Georgia Institute of Technology has focused on advancing artificial intelligence through interdisciplinary research and education…
A robotic trout not only swims silently through water at similar speeds to its natural counterpart, it can harvest enough energy to power sensors…
The IRIM Annual Research Symposium is an interdisciplinary educational and networking event that presents new findings from IRIM faculty and encourages exchange between roboticists from across the Institute's Schools, Colleges, and GTRI.
IRIMs core seminar series featuring guest speakers from around the world and from varying backgrounds in robotics. In addition to guest speakers on campus research projects have also been presented.
Blank Space (Large)
(text and background only visible when logged in)
Piezoelectric Robot Trout
Woodruff Professor & IRIM Affiliate Faculty Alper Erturk and his research group have developed a piezoelectric robot trout that could be used to study fish, monitor pollution, or operate as naval spies. Full Story