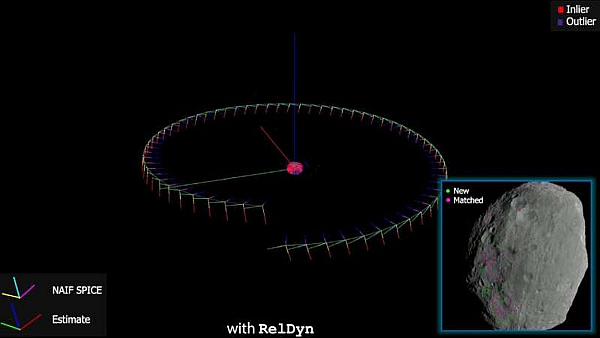 A Model to Enable the Autonomous Navigation of Spacecraft During Deep-space Missions
Researchers at Georgia Institute of Technology and the NASA Goddard Space Flight Center recently created AstroSLAM, a SLAM-based algorithm that could allow spacecraft to navigate more autonomously. The new solution, introduced in a paper pre-published on arXiv, could be particularly useful in instances where space systems are navigating around a small celestial body, such as an asteroid.
Blank Space (X-Large)
(text and background only visible when logged in)
Blank Space (X-Large)
(text and background only visible when logged in)
Blank Space (X-Large)
(text and background only visible when logged in)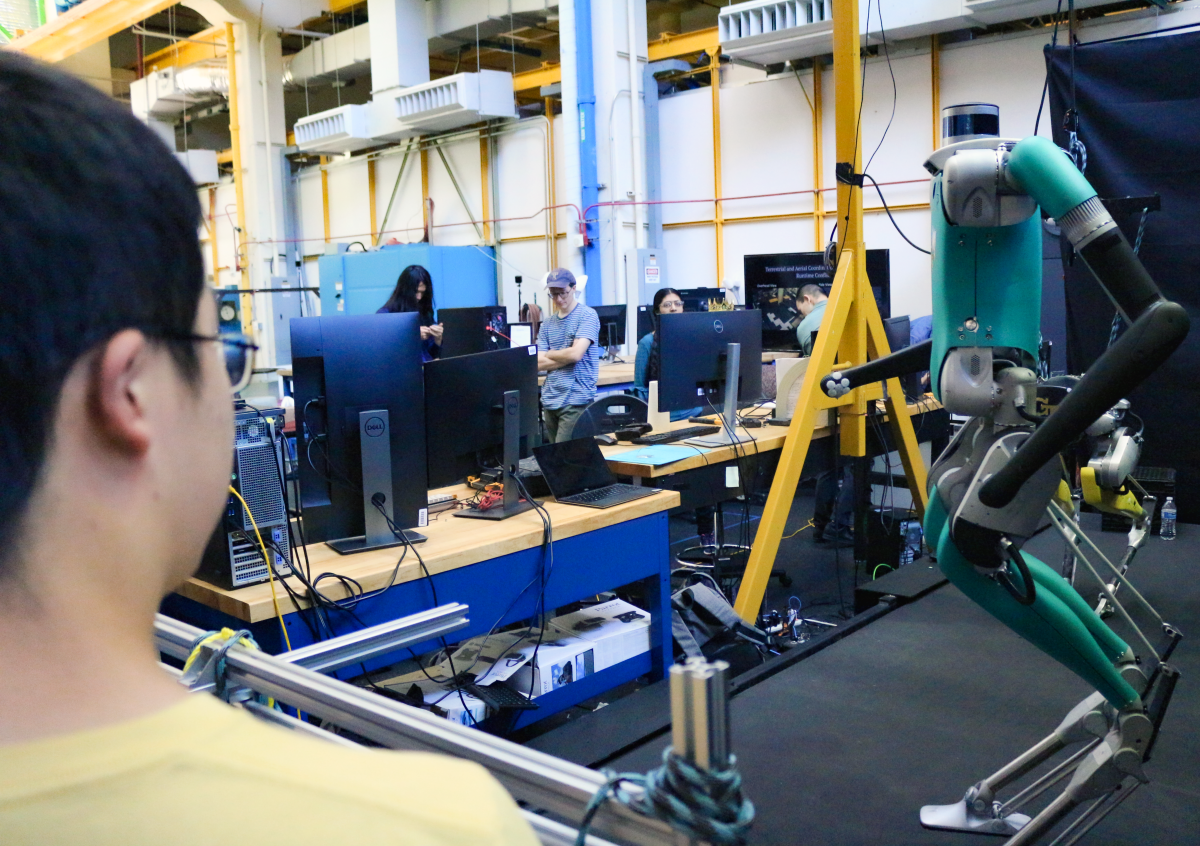 Robotics Research
The depth and breadth of IRIM breaks through disciplinary boundaries and allows for transformative research that transitions from theory to robustly deployed systems featuring next-generation robots. Fundamental research includes expertise in mechanics, control, perception, artificial intelligence and cognition, interaction, and systems.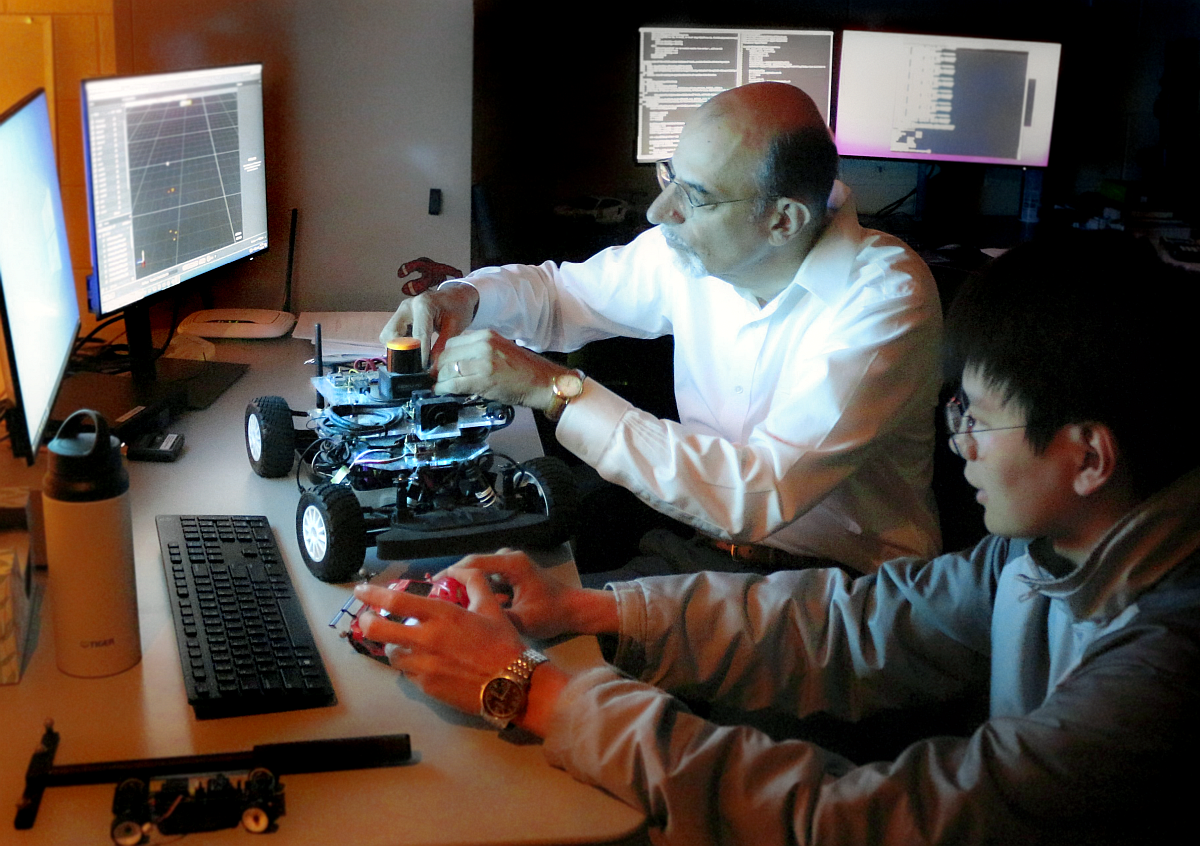 Robotics Education
Georgia Tech offers an interdisciplinary path to an M.S. and Ph.D. in Robotics to students enrolled in a participating school within either the Colleges of Computing or Engineering. A fully integrated, multidisciplinary experience, the M.S. & Ph.D. programs include both coursework and research with faculty members in various units across campus.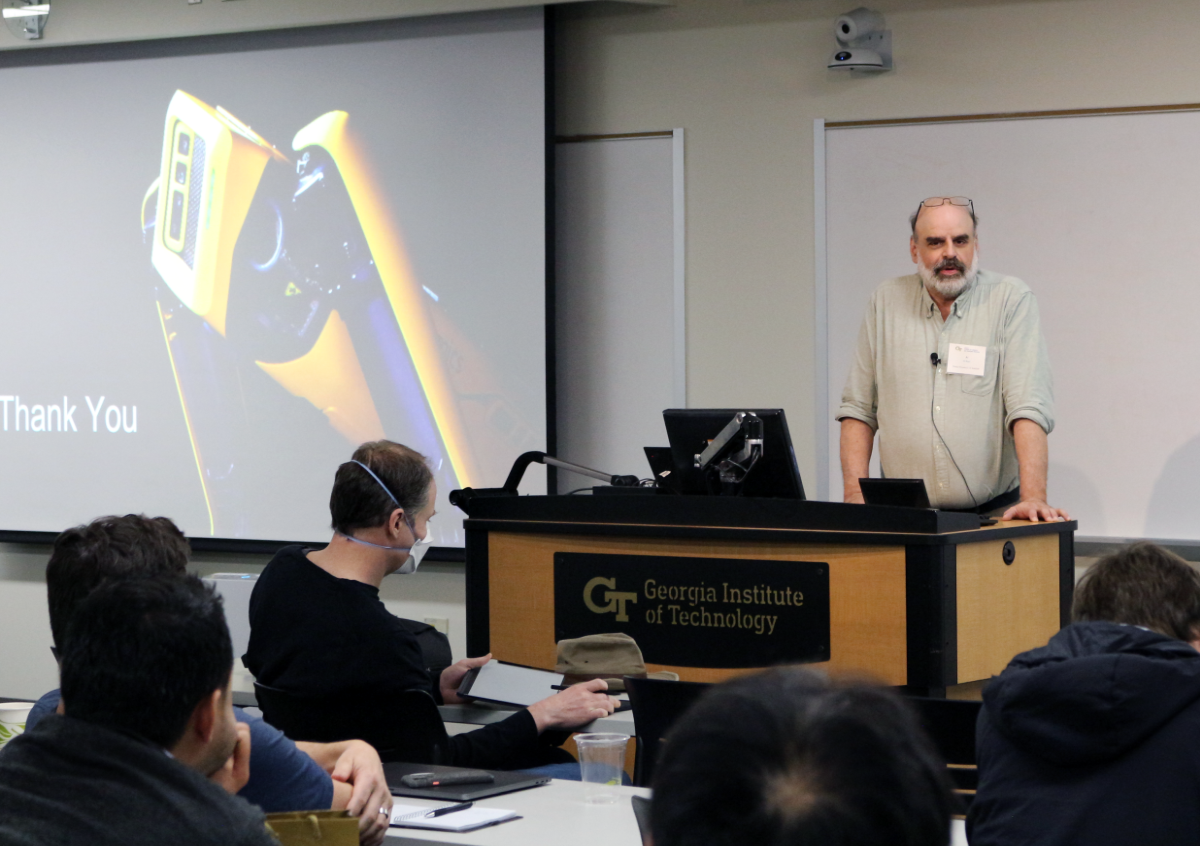 IRIM & Industry
Our Industry Affiliates Program allows members to explore opportunities for research collaboration, facilities and services, consulting, student hiring, and other interactions. Whether you join as a strategic partner, an affiliate, or as a member of one of our customized consortia, your company will be supported through our work as a interdisciplinary group of robotics leaders.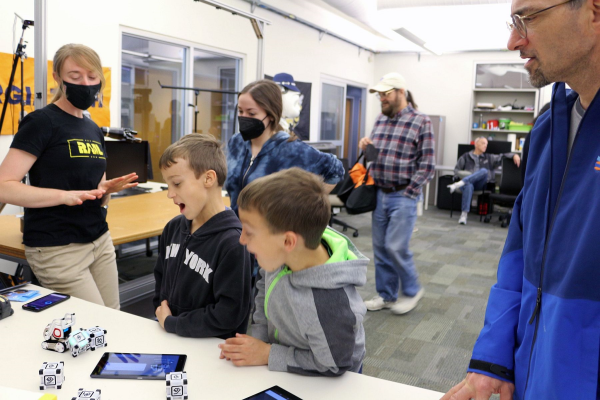 IRIM & Outreach
The Institute for Robotics & Intelligent Machines (IRIM) participates in numerous K-12 STEM and community outreach activities related to robotics. Additionally, IRIM hosts tours throughout the year, and our student group, RoboGrads, participates in activities to raise awareness of the importance of robotics technology and stimulate interest in the field

Rich Babies, Poor Robots: Towards Rich Sensing, Continuous Data and Multiple Environments
Abhinav Gupta | Associate Professor, The Robotics Institute at Carnegie Mellon
Feb. 8, 2023 | 12:15PM - 1:15PM | Marcus Nanotechnology Building 1116
In recent years, we have seen a shift in different fields of AI such as computer vision, robotics. From task-driven supervised learning, we are now starting to see a shift towards more human-like learning. Self-supervised learning, embodied AI, multimodal learning are few subfields which have emerged from this shift. Yet I will argue the shift is half-hearted in nature and there is a huge situational gap between babies (human learners) and current robots.
Blank Space (X-Large)
(text and background only visible when logged in)