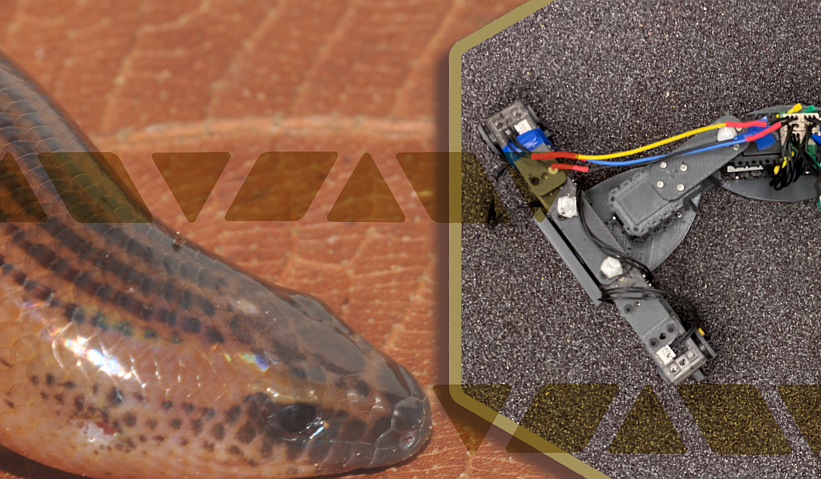 Tiny Limbs and Long Bodies: Coordinating Lizard Locomotion
Using biological experiments, robot models, and a geometric theory of locomotion from the 1980s, researchers at the Georgia Institute of Technology investigated how and why intermediate lizard species, with their elongated bodies and short limbs, might use their bodies to move. Led by living systems physics professor Daniel Goldman, the research team studied body-limb coordination in a diverse sample of lizard bodies. Their multidisciplinary approach uncovered the existence of a previously unknown spectrum of body movements in lizards, revealing a continuum of locomotion dynamics between lizardlike and snakelike movements. Their research, published in the Proceedings of the National Academy of Sciences in June, deepens the understanding of evolution's implications for locomotion, and has additional applications for advanced robotics designs.
Faces of Research: Meet Kinsey Herrin
What is your field of expertise and why did you choose it?
I'm a prosthetist/orthotist and conduct research in the field of prosthetics, orthotics/exoskeletons, and rehab robotics. Our goal is to make it easier for people with mobility challenges to live more independent lives by helping them move more easily in the real world. The change we see through our technology sometimes is amazing — people with amputations can go upstairs, step-over-step instead of stiff legged, and kids with walking disabilities start to have more normal walking patterns. As a kid, I always wanted to help people and this profession is the perfect blend of medicine, science, and art — all things that I love plus the added benefit of getting to be around some really incredible people.
Blank Space (X-Large)
(text and background only visible when logged in)
Blank Space (X-Large)
(text and background only visible when logged in)
IRIM Overview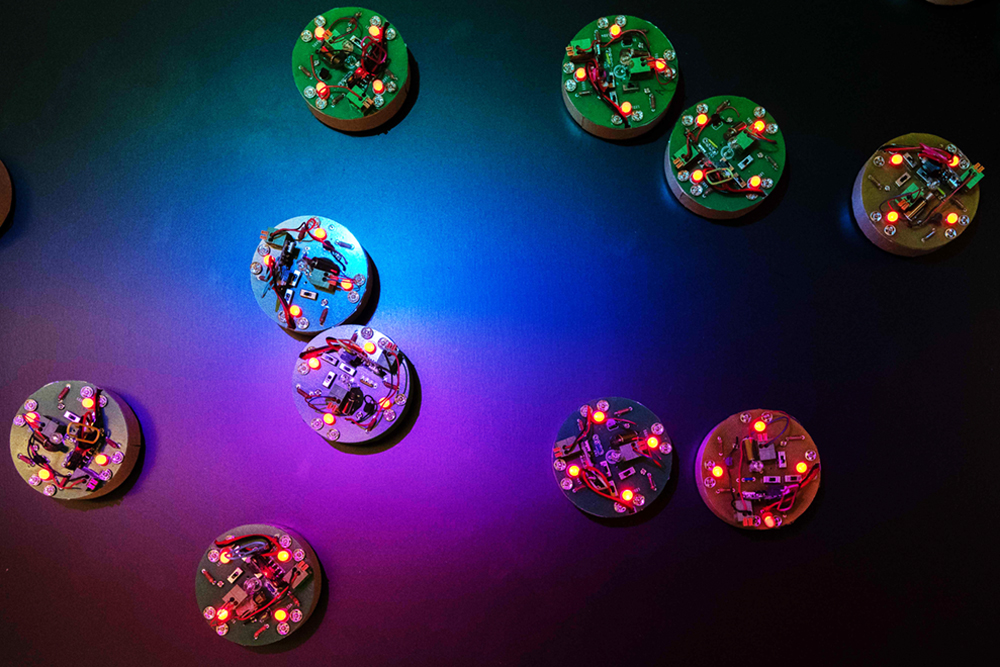 Robotics Research
The depth and breadth of IRIM breaks through disciplinary boundaries and allows for transformative research that transitions from theory to robustly deployed systems featuring next-generation robots. Fundamental research includes expertise in mechanics, control, perception, artificial intelligence and cognition, interaction, and systems. Our strategic research is organized around six main themes.
Robotics Education
Georgia Tech offers an interdisciplinary path to an MS in Robotics, as well as the first Ph.D. program in robotics, to students enrolled in a participating school within either the College of Computing or the College of Engineering. A fully integrated, multidisciplinary experience, the M.S. & Ph.D. programs include both coursework and research with faculty members in various units across campus.
Blank Space (X-Large)
(text and background only visible when logged in)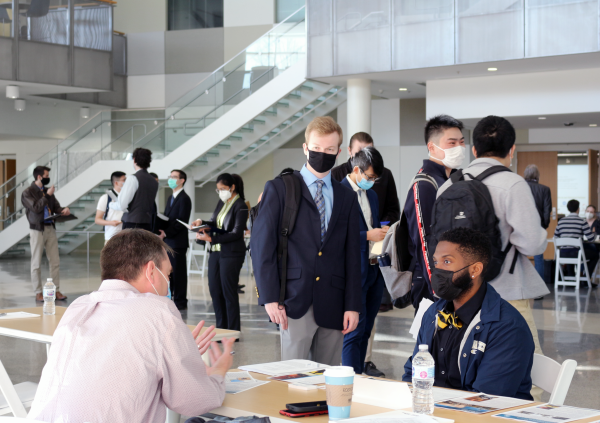 IRIM & Industry
Our Industry Affiliates Program allows members to explore opportunities for research collaboration, facilities and services, consulting, student hiring, and other interactions. Whether you join as a strategic partner, an affiliate, or as a member of one of our customized consortia, your company will be supported through our work as a interdisciplinary group of robotics leaders.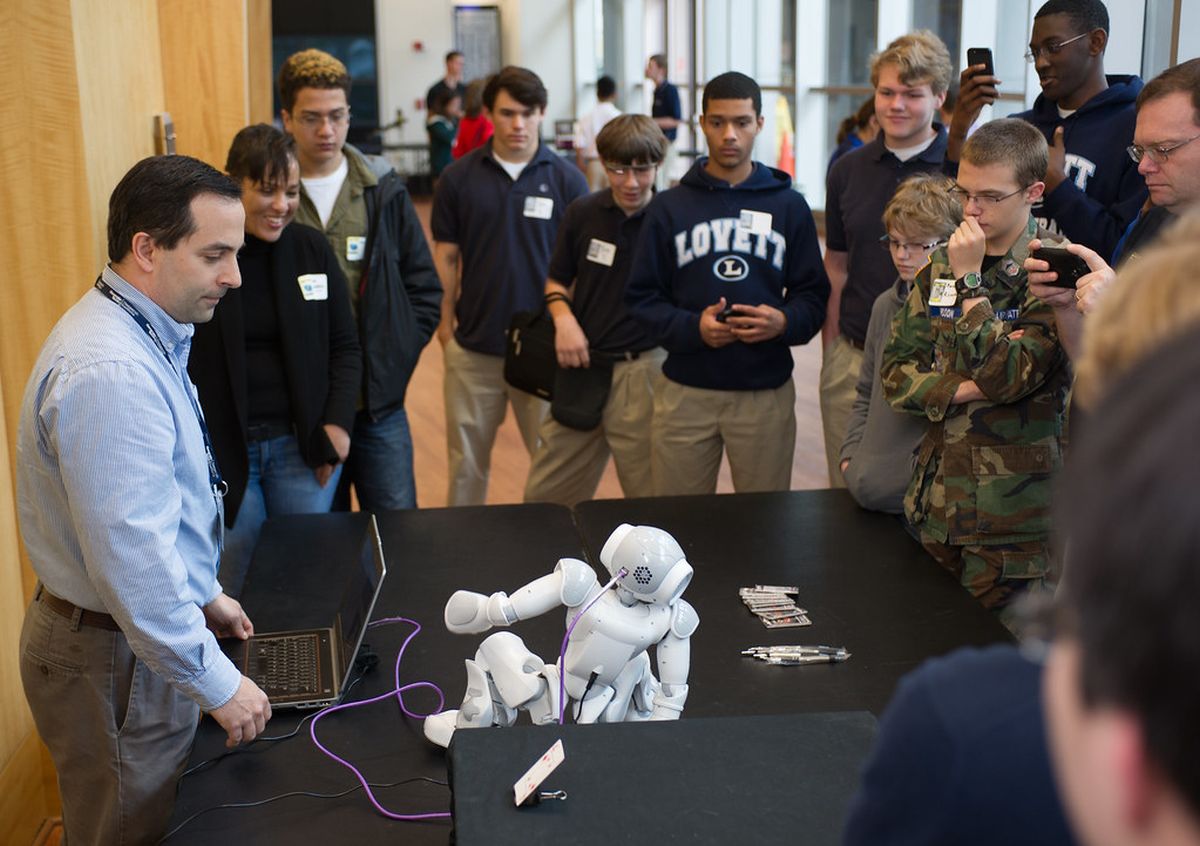 IRIM & Outreach
The Institute for Robotics & Intelligent Machines (IRIM) participates in numerous K-12 STEM and community outreach activities related to robotics. Additionally, IRIM hosts tours throughout the year, and our student group, RoboGrads, participates in activities to raise awareness of the importance of robotics technology and stimulate interest in the field
Blank Space (X-Large)
(text and background only visible when logged in)
Video Features
GTGraffiti: The Robot That Paints Like a Human
Tiny Limbs and Long Bodies: Coordinating Lizard Locomotion