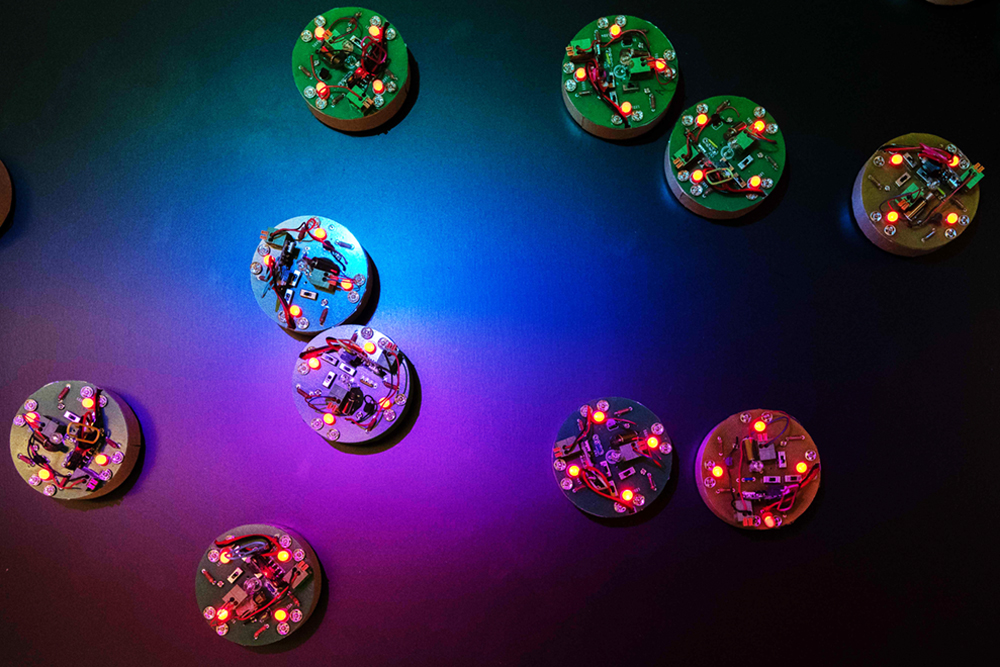 Robotics Research
The depth and breadth of IRIM breaks through disciplinary boundaries and allows for transformative research that transitions from theory to robustly deployed systems featuring next-generation robots. Fundamental research includes expertise in mechanics, control, perception, artificial intelligence and cognition, interaction, and systems. Our strategic research is organized around six main themes.
Robotics Education
Georgia Tech offers an interdisciplinary path to an MS in Robotics, as well as the first Ph.D. program in robotics, to students enrolled in a participating school within either the College of Computing or the College of Engineering. A fully integrated, multidisciplinary experience, the M.S. & Ph.D. programs include both coursework and research with faculty members in various units across campus.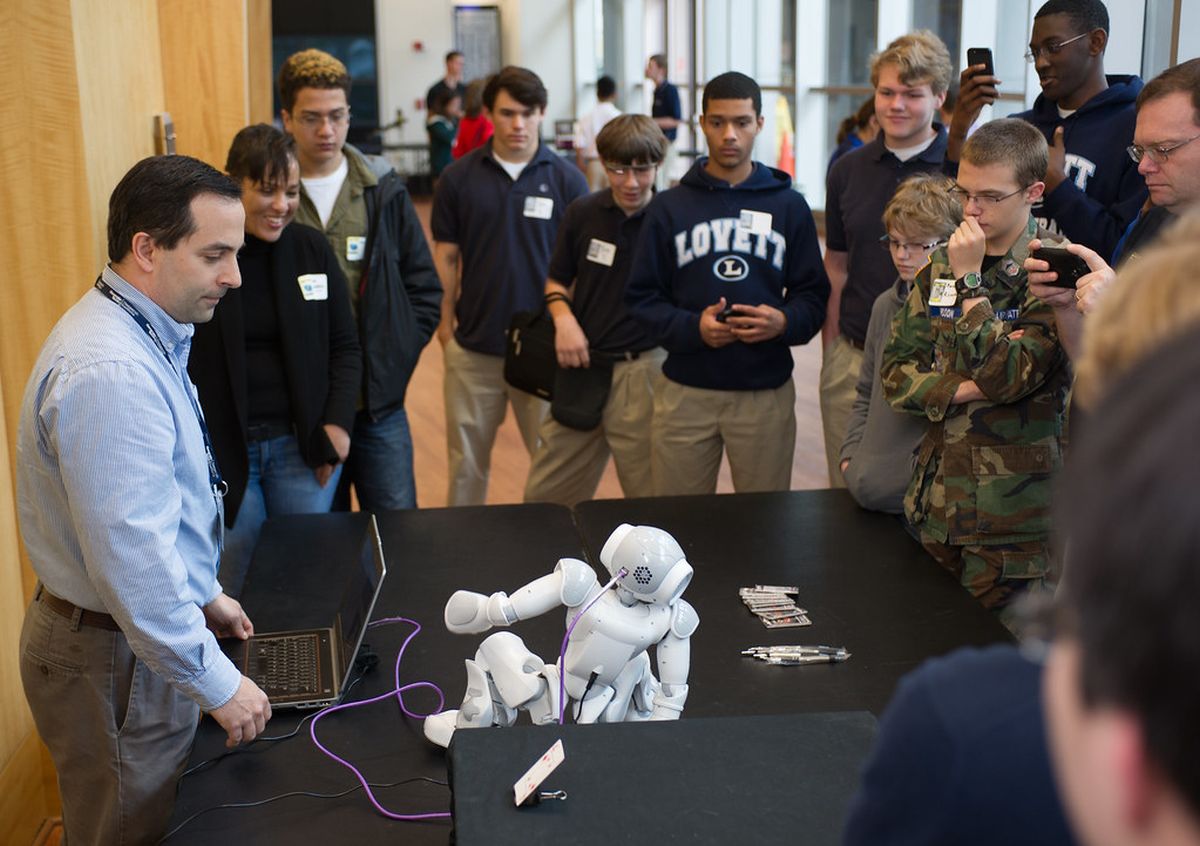 IRIM & Outreach
The Institute for Robotics & Intelligent Machines (IRIM) participates in numerous K-12 STEM and community outreach activities related to robotics. Additionally, IRIM hosts tours throughout the year, and our student group, RoboGrads, participates in activities to raise awareness of the importance of robotics technology and stimulate interest in the field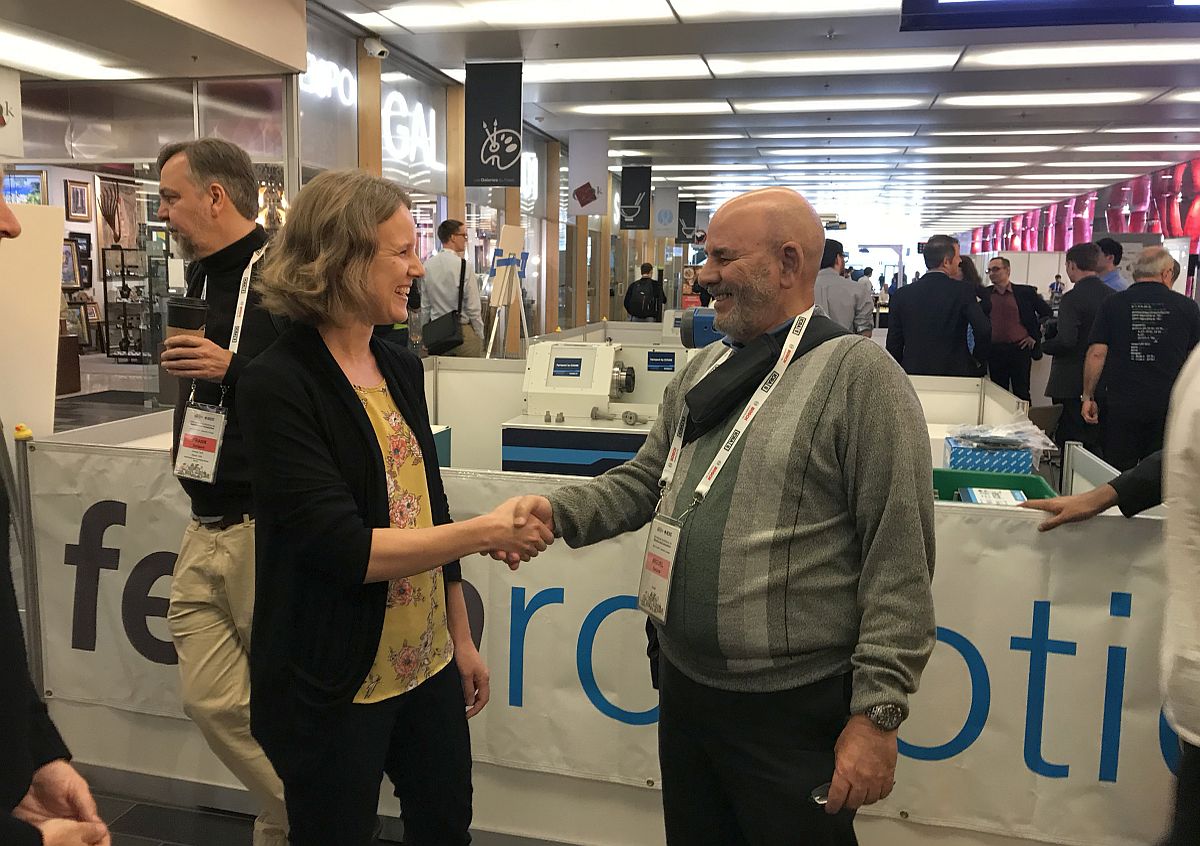 IRIM & Industry
Our Industry Affiliates Program allows members to explore opportunities for research collaboration, facilities and services, consulting, student hiring, and other interactions. Whether you join as a strategic partner, an affiliate, or as a member of one of our customized consortia, your company will be supported through our work as a interdisciplinary group of robotics leaders.
Blank Space (X-Large)
(text and background only visible when logged in)
Effective Deployment of Subjective Measures and Questionnaires in HRI Studies
Workshop at the TAS-HUB All-Hands Meeting Featuring Matthew Gombolay; Assistant Professor of Interactive Computing, Georgia Institute of Technology
Surveys, questionnaires, and self-report measurement instruments are routinely used as elements in human-robot interaction (HRI) research studies. This workshop will focus on practical examples of these elements – for example, how and why they were used in particular research contexts? how have they been deployed successfully in HRI studies? - be they open-ended question items for qualitative research or Likert scale-type items with a quantitative goal.

Cognitive Optimization and Relational (CORE) Robotics Lab
The Cognitive Optimization and Relational (CORE) Robotics laboratory develops advanced algorithmic techniques to enable robots to collaborate with human teammates. The lab's work is founded upon the vision for moving beyond thinking of robots as tools that must be manually controlled towards a paradigm in which robots can learn through interaction and experience how to be effective peers for human professionals in healthcare, manufacturing, and search & rescue. Algorithmic techniques include deep reinforcement learning, mathematical programming, and distributed control theory. Additionally, we conduct human subject experiments to understand how to design effective algorithms and to evaluate the contribution of our computational techniques.
Blank Space (Large)
(text and background only visible when logged in)