Blank Space (X-Large)
(text and background only visible when logged in)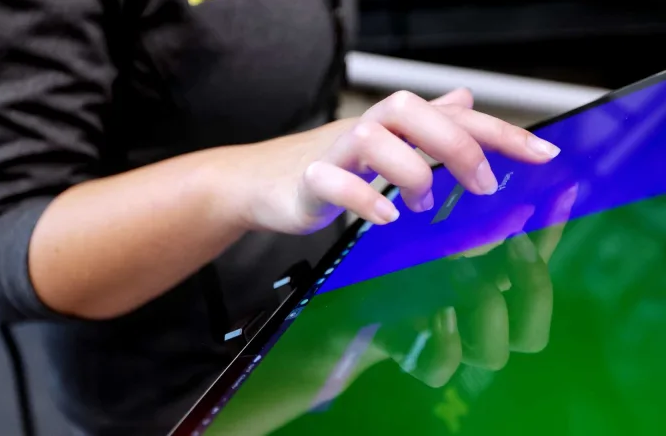 Choosing Exoskeleton Settings Like a Pandora Radio Station
Taking inspiration from music streaming services, a team of engineers at the University of Michigan, Google and Georgia Tech has designed the simplest way for users to program their own exoskeleton assistance settings.
Of course, what's simple for the users is more complex underneath, as a machine learning algorithm repeatedly offers pairs of assistance profiles that are most likely to be comfortable for the wearer. The user then selects one of these two, and the predictor offers another assistance profile that it believes might be better. This approach enables users to set the exoskeleton assistance based on their preferences using a very simple interface, conducive to implementing on a smartwatch or phone.
Blank Space (X-Large)
(text and background only visible when logged in)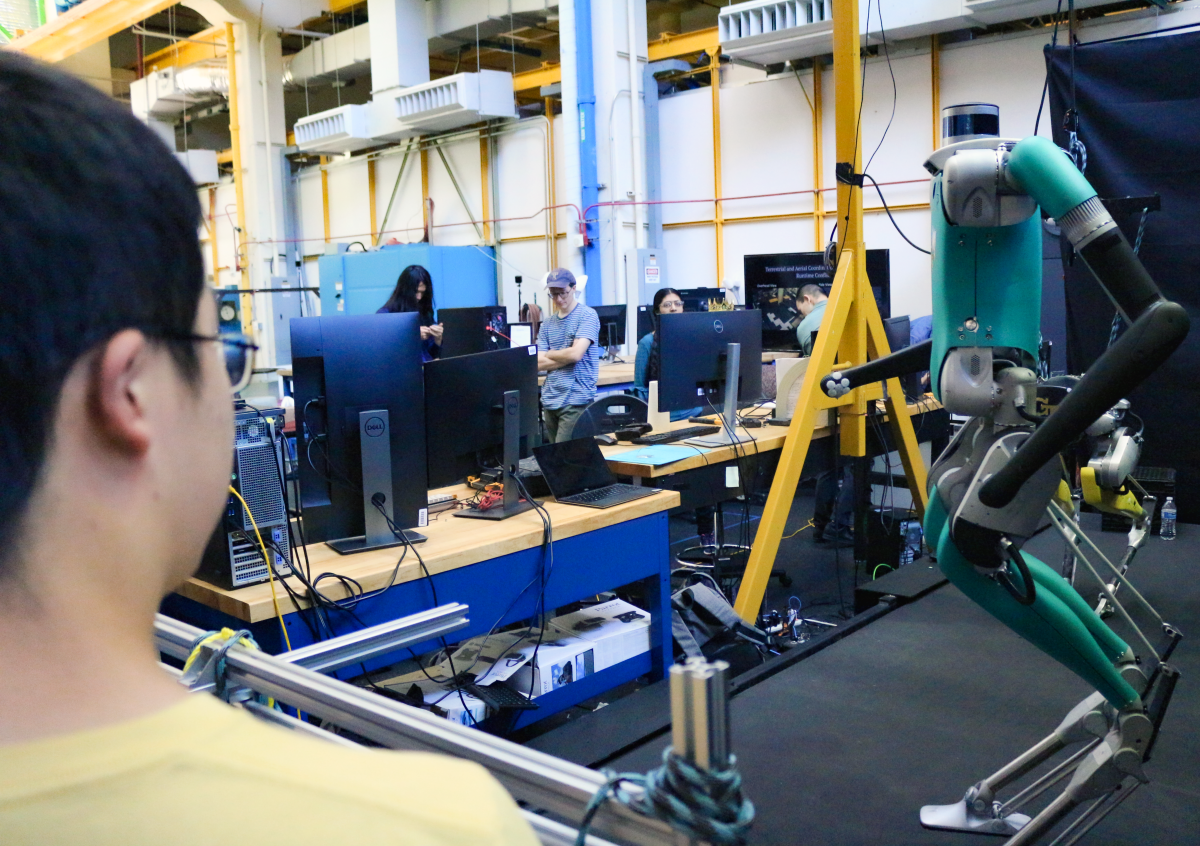 Robotics Research
The depth and breadth of IRIM breaks through disciplinary boundaries and allows for transformative research that transitions from theory to robustly deployed systems featuring next-generation robots. Fundamental research includes expertise in mechanics, control, perception, artificial intelligence and cognition, interaction, and systems.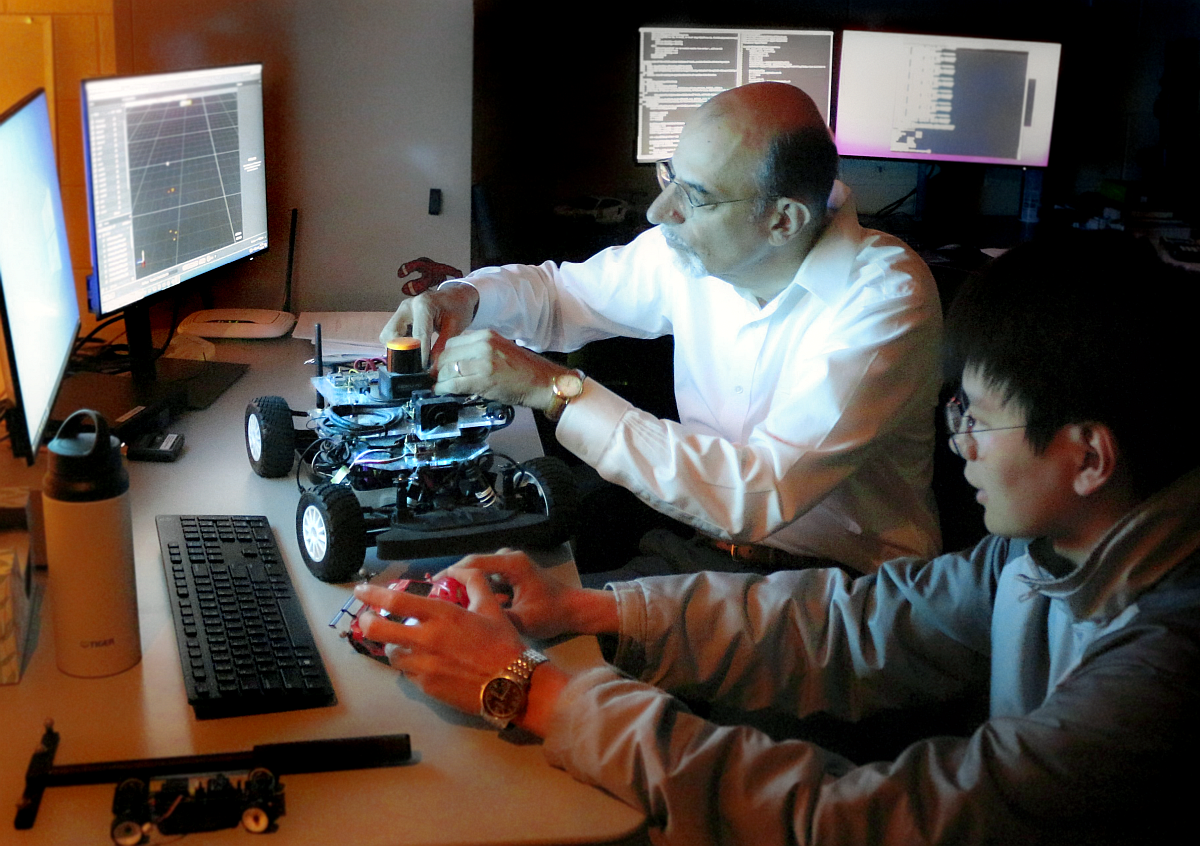 Robotics Education
Georgia Tech offers an interdisciplinary path to an M.S. and Ph.D. in Robotics to students enrolled in a participating school within either the Colleges of Computing or Engineering. A fully integrated, multidisciplinary experience, the M.S. & Ph.D. programs include both coursework and research with faculty members in various units across campus.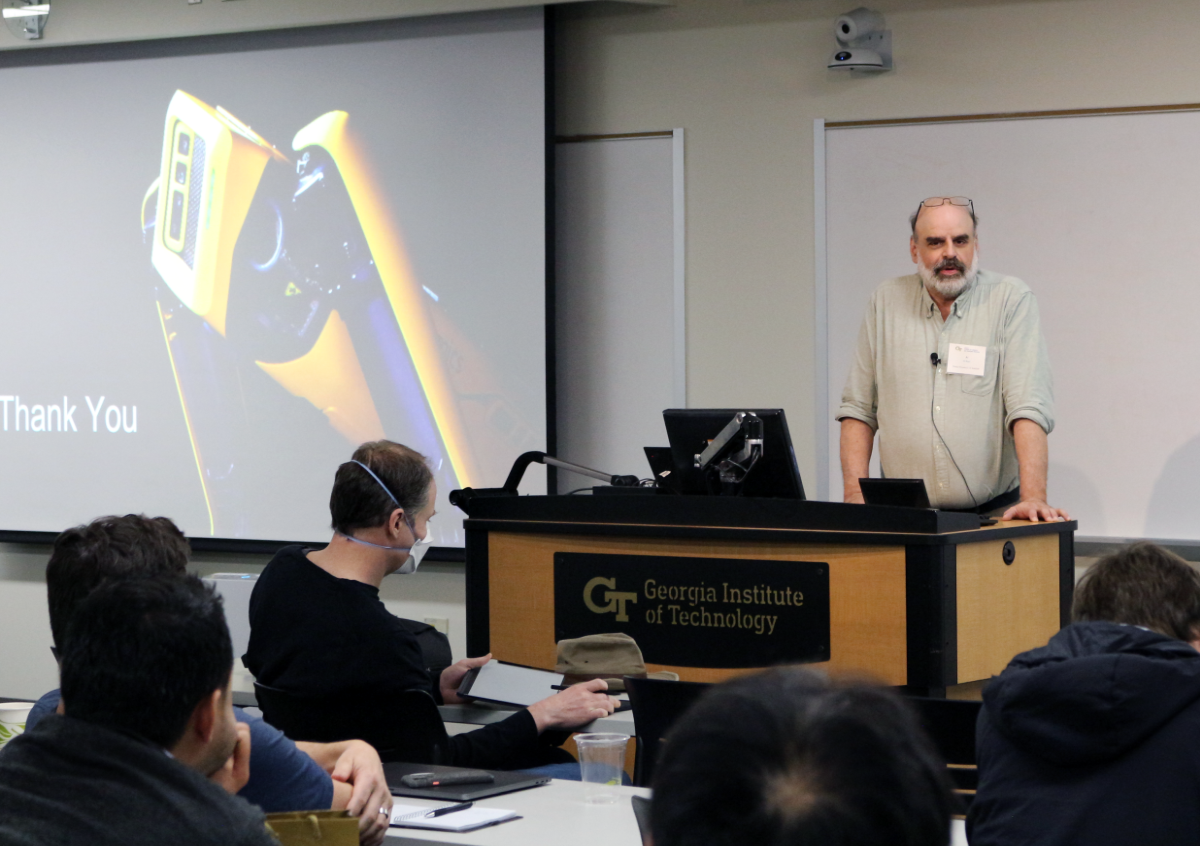 IRIM & Industry
Our Industry Affiliates Program allows members to explore opportunities for research collaboration, facilities and services, consulting, student hiring, and other interactions. Whether you join as a strategic partner, an affiliate, or as a member of one of our customized consortia, your company will be supported through our work as a interdisciplinary group of robotics leaders.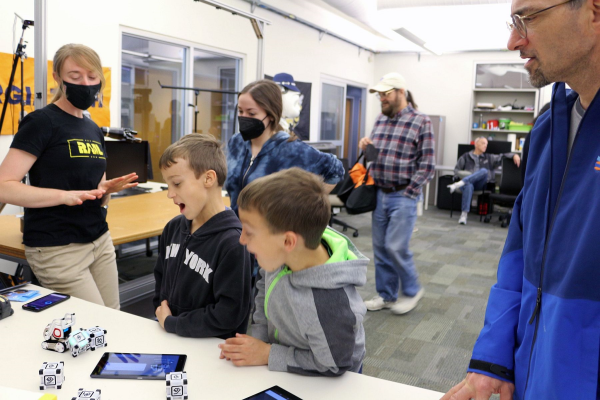 IRIM & Outreach
The Institute for Robotics & Intelligent Machines (IRIM) participates in numerous K-12 STEM and community outreach activities related to robotics. Additionally, IRIM hosts tours throughout the year, and our student group, RoboGrads, participates in activities to raise awareness of the importance of robotics technology and stimulate interest in the field
Lonnie Parker, Collaborative Autonomy Branch Chief
Robotics and Autonomous Systems Division, ATAS Lab @ GTRI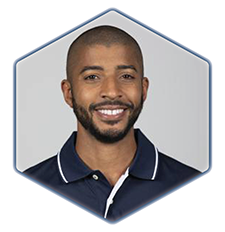 Dr. Lonnie Parker is the Collaborative Autonomy Branch Chief in the Robotics and Autonomous Systems Division of the ATAS Laboratory at GTRI and serves as the PI for multiple programs. He has 10+ years of experience in managing DoD-sponsored projects and is focused on designing collaborative behaviors for unmanned systems in both the maritime and air domains. Prior to joining GTRI, Dr. Parker spent seven years at a NAVSEA warfare center, NUWC Division Newport, where he performed research into maritime autonomy through ONR-sponsored and internally funded efforts. Lonnie received a Ph.D. in Electrical & Computer Engineering from Georgia Tech in 2012. His research advisor was Prof. Ayanna M. Howard. Lonnie received an M.S. and B.S. in Electrical Engineering from the Rochester Institute of Technology in 2006.
Research Focus Areas: 
Autonomy
Collaborative Robotics
Robotics
Blank Space (X-Large)
(text and background only visible when logged in)