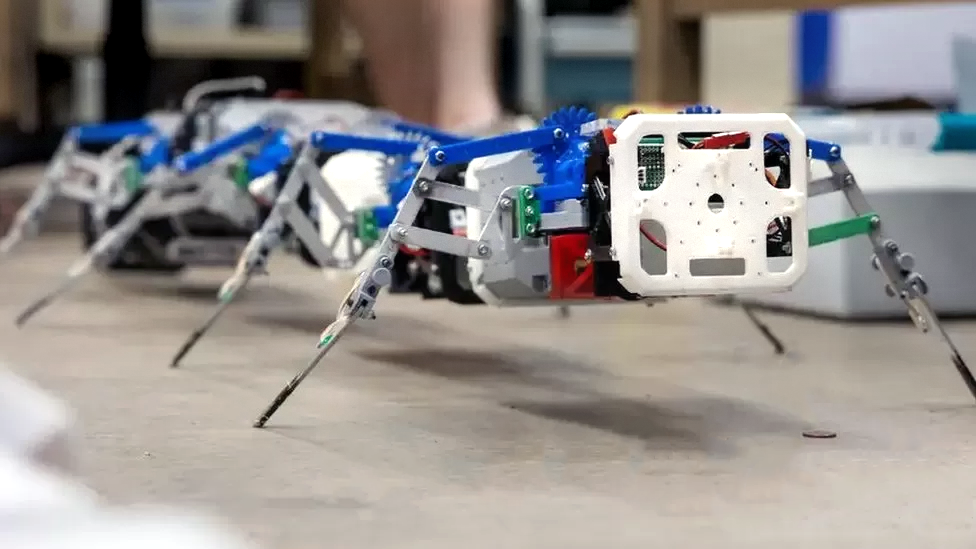 To Build a Better Crawly Robot, add Legs—Lots of Legs
Researchers hope that more limbs will allow them to have fewer sensors.
When traveling on rough and unpredictable roads, the more legs the better—at least for robots. Balancing on two legs is somewhat hard; on four legs, it's slightly easier. But what if you had many many legs, like a centipede? Researchers at Georgia Institute of Technology have found that by giving a robot multiple, connected legs, it allows the machine to easily clamber over landscapes with cracks, hills, and uneven surfaces without the need for extensive sensor systems that would otherwise have helped it navigate its environment. Their results are published in a study this week in the journal Science.
Blank Space (X-Large)
(text and background only visible when logged in)
Blank Space (X-Large)
(text and background only visible when logged in)
Blank Space (X-Large)
(text and background only visible when logged in)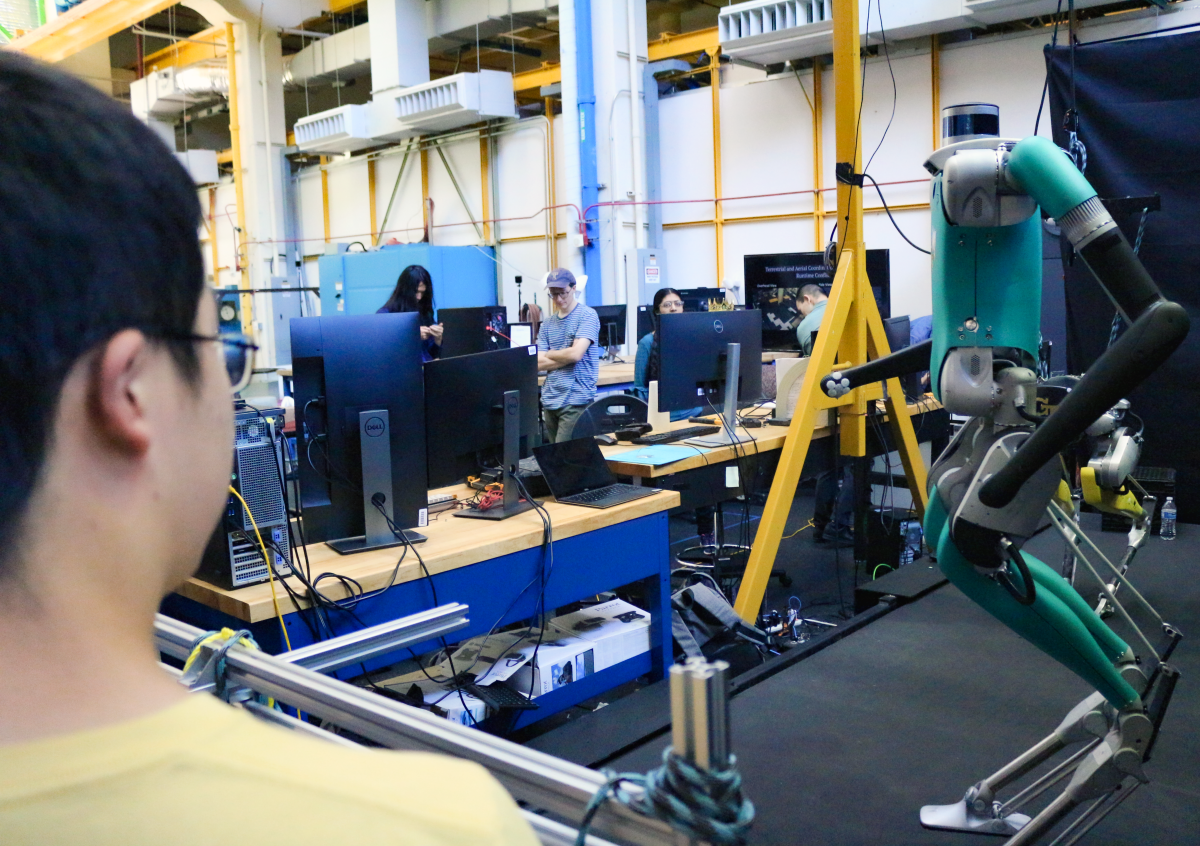 Robotics Research
The depth and breadth of IRIM breaks through disciplinary boundaries and allows for transformative research that transitions from theory to robustly deployed systems featuring next-generation robots. Fundamental research includes expertise in mechanics, control, perception, artificial intelligence and cognition, interaction, and systems.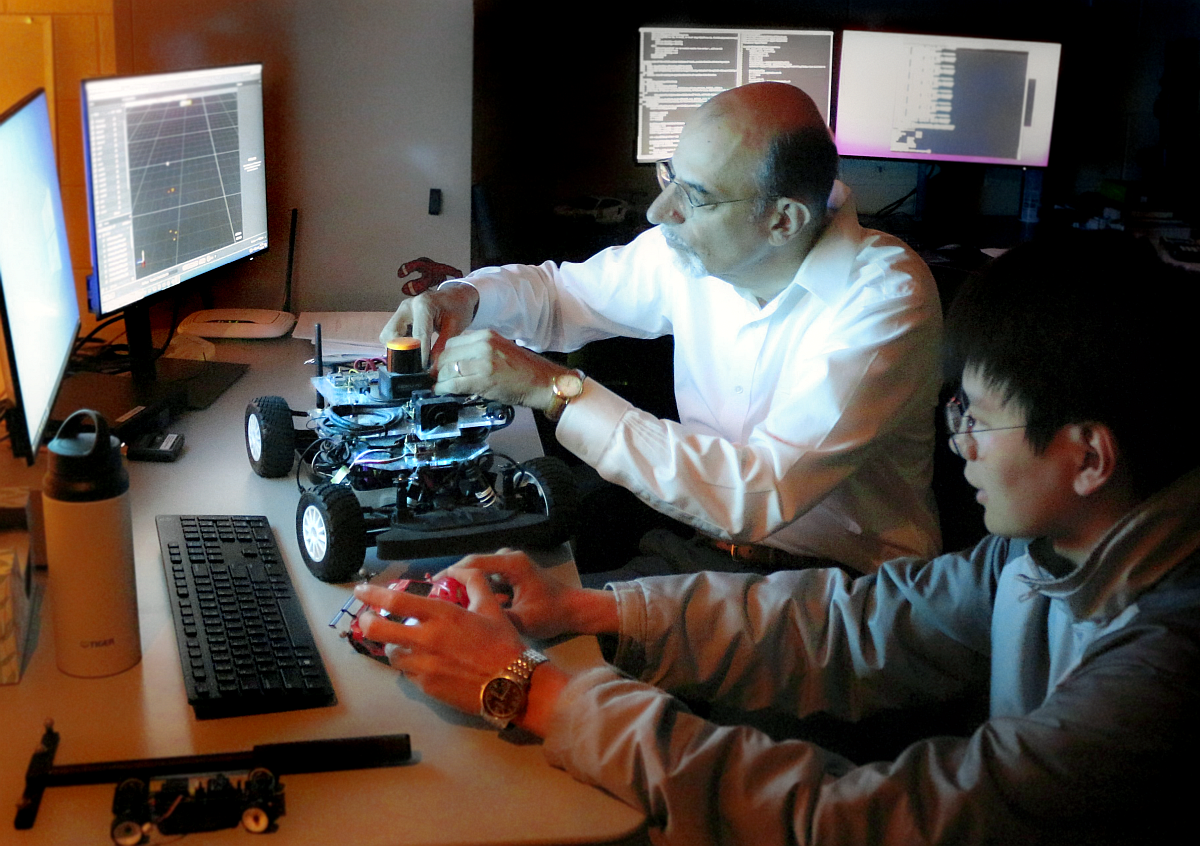 Robotics Education
Georgia Tech offers an interdisciplinary path to an M.S. and Ph.D. in Robotics to students enrolled in a participating school within either the Colleges of Computing or Engineering. A fully integrated, multidisciplinary experience, the M.S. & Ph.D. programs include both coursework and research with faculty members in various units across campus.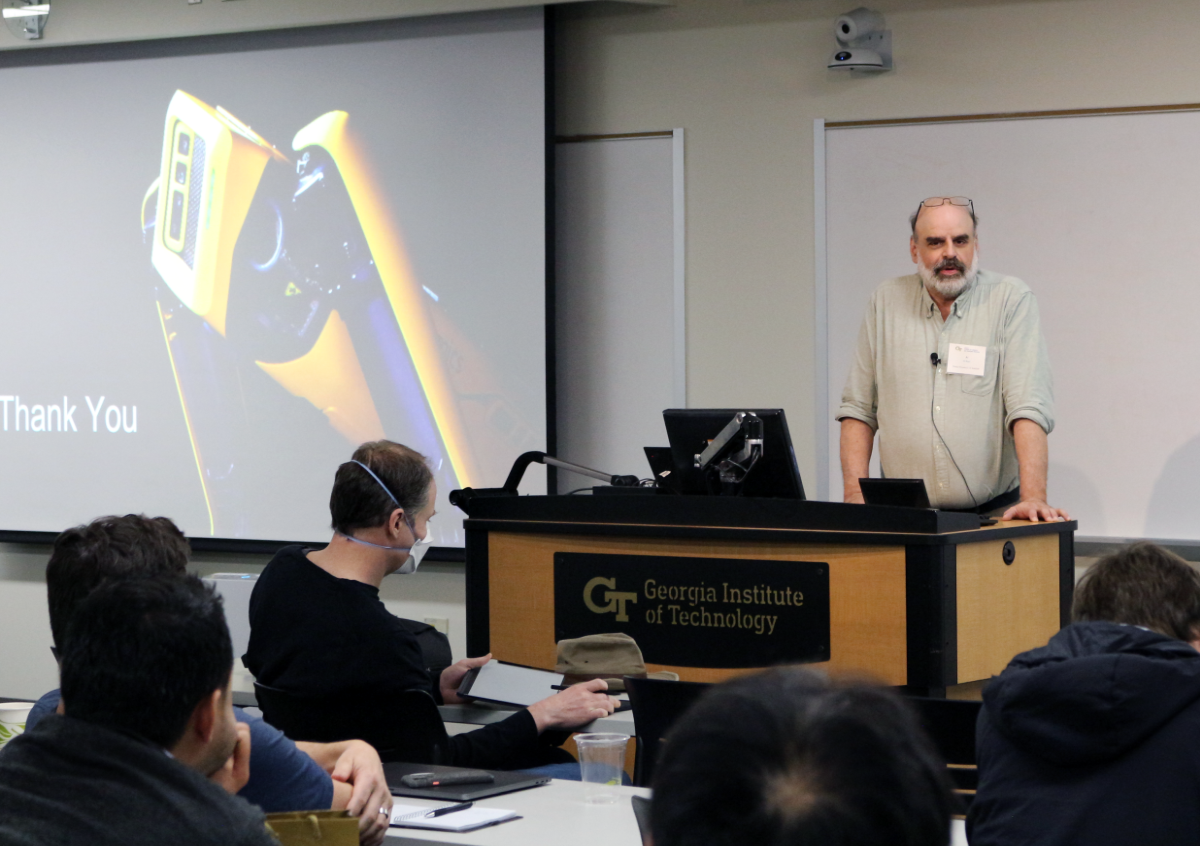 IRIM & Industry
Our Industry Affiliates Program allows members to explore opportunities for research collaboration, facilities and services, consulting, student hiring, and other interactions. Whether you join as a strategic partner, an affiliate, or as a member of one of our customized consortia, your company will be supported through our work as a interdisciplinary group of robotics leaders.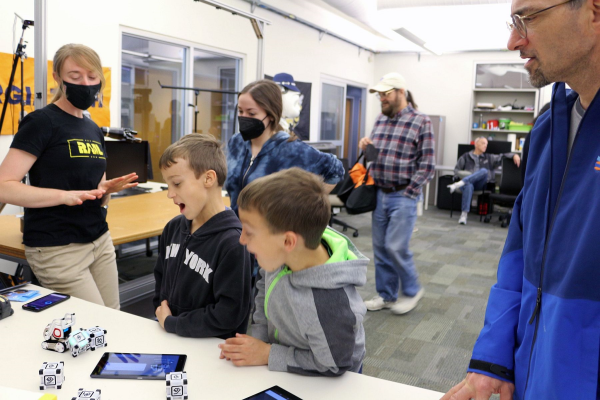 IRIM & Outreach
The Institute for Robotics & Intelligent Machines (IRIM) participates in numerous K-12 STEM and community outreach activities related to robotics. Additionally, IRIM hosts tours throughout the year, and our student group, RoboGrads, participates in activities to raise awareness of the importance of robotics technology and stimulate interest in the field
Alexander Adams | Assistant Professor, College of Computing
Alex Adams's research focuses on designing, fabricating, and implementing new ubiquitous and wearable sensing systems. In particular, he is interested in how to develop these systems using equity-driven design principles for healthcare. Alex leverages sensing, signal processing, and fabrication techniques to design, deploy, and evaluate novel sensing technologies..
Originally a musician, Alex became fascinated by how he could capture and manipulate sounds through analog hardware and digital signal processing, which led him back to his hometown (Concord, NC). Alex completed his BS at the University of North Carolina at Charlotte in 2014 and his Ph.D. at Cornell University in 2021 (advised by Professor Tanzeem Choudhury). Alex then became the resident Research Scientist for the Precision Behavioral Health Initiative at Cornell Tech (NYC) until the fall of 2022, when he joined the School of Interactive Computing at the Georgia Institute of Technology. Currently, his research focuses on the equity-driven design and the development of multi-modal sensing systems to simultaneously assess mental and physical health to enable a new class of mobile health technologies.

Blank Space (X-Large)
(text and background only visible when logged in)