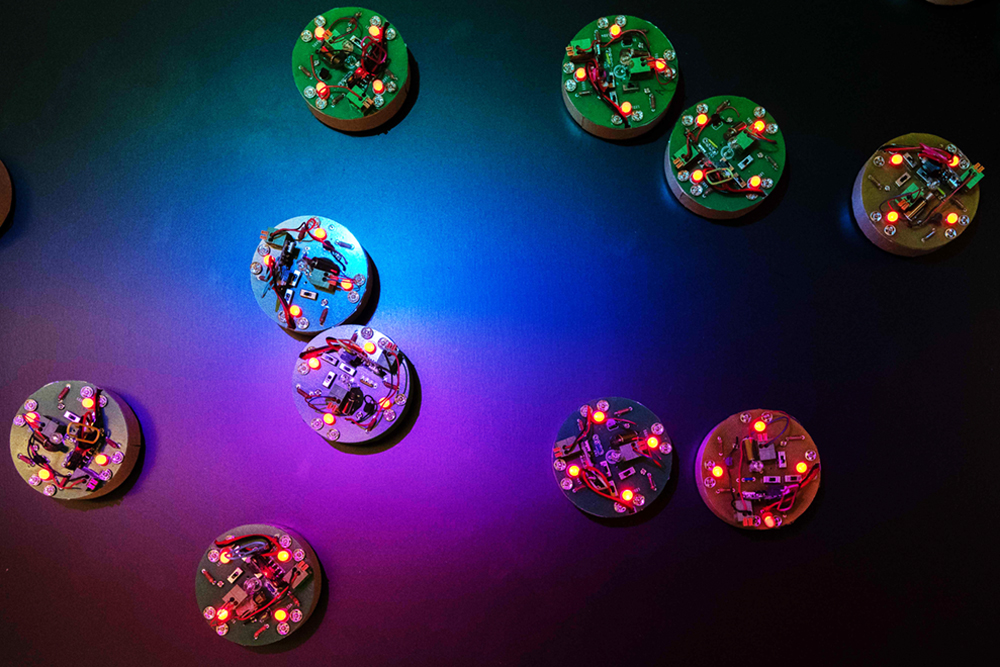 Robotics Research
The depth and breadth of IRIM breaks through disciplinary boundaries and allows for transformative research that transitions from theory to robustly deployed systems featuring next-generation robots. Fundamental research includes expertise in mechanics, control, perception, artificial intelligence and cognition, interaction, and systems. Our strategic research is organized around six main themes.
Robotics Education
Georgia Tech offers an interdisciplinary path to an MS in Robotics, as well as the first Ph.D. program in robotics, to students enrolled in a participating school within either the College of Computing or the College of Engineering. A fully integrated, multidisciplinary experience, the M.S. & Ph.D. programs include both coursework and research with faculty members in various units across campus.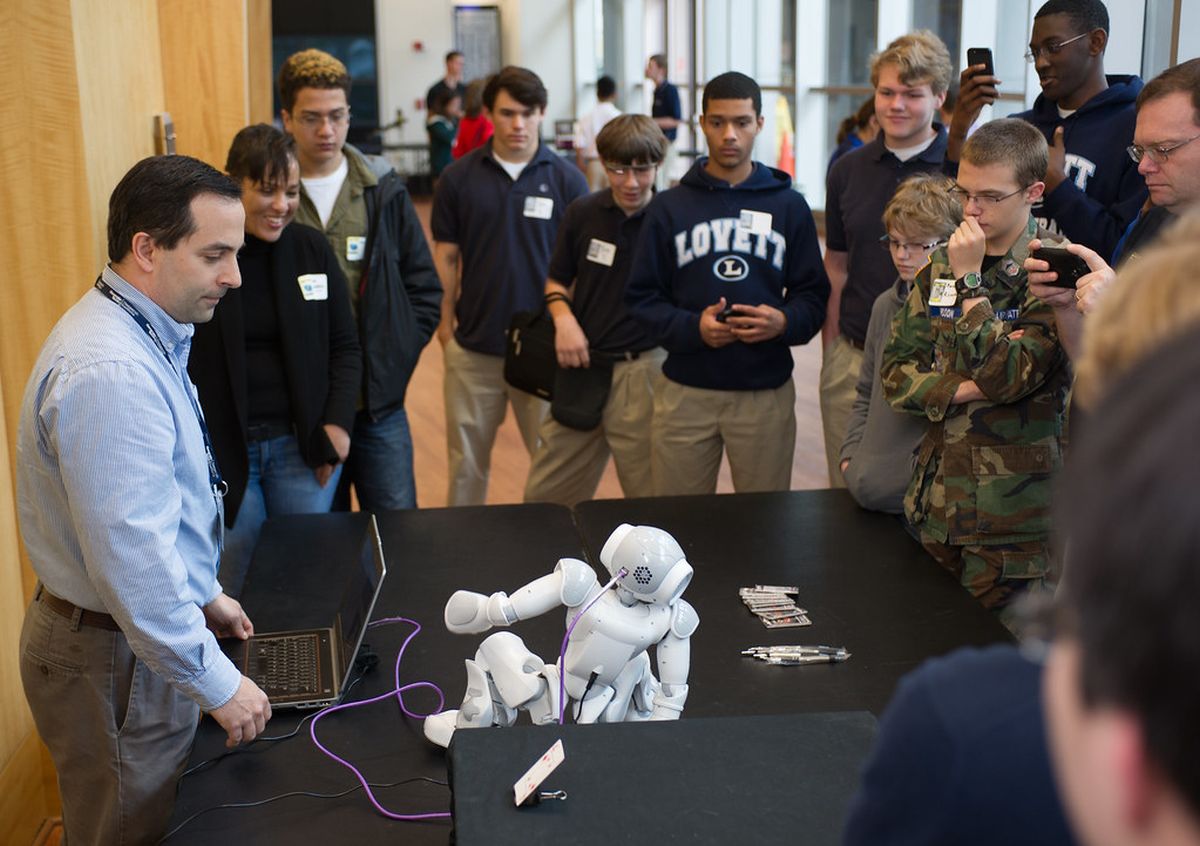 IRIM & Outreach
The Institute for Robotics & Intelligent Machines (IRIM) participates in numerous K-12 STEM and community outreach activities related to robotics. Additionally, IRIM hosts tours throughout the year, and our student group, RoboGrads, participates in activities to raise awareness of the importance of robotics technology and stimulate interest in the field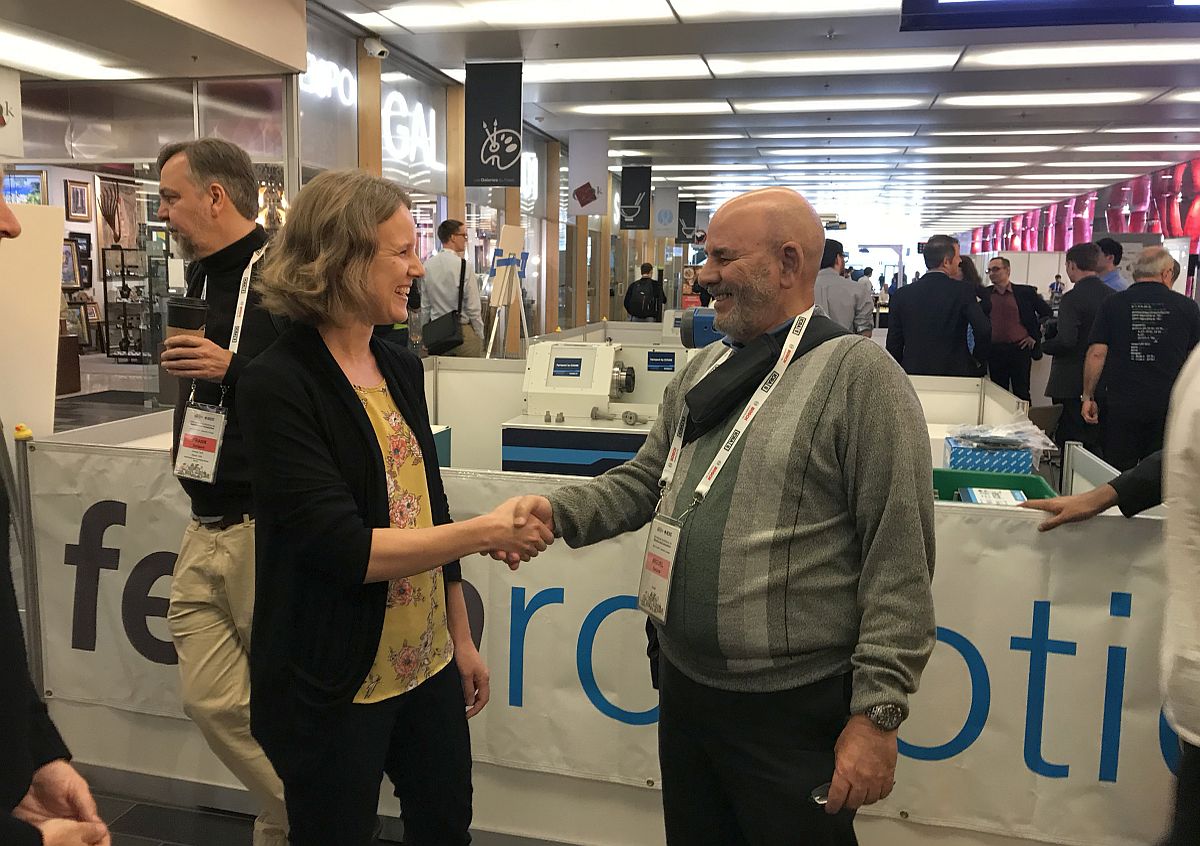 IRIM & Industry
Our Industry Affiliates Program allows members to explore opportunities for research collaboration, facilities and services, consulting, student hiring, and other interactions. Whether you join as a strategic partner, an affiliate, or as a member of one of our customized consortia, your company will be supported through our work as a interdisciplinary group of robotics leaders.
Blank Space (X-Large)
(text and background only visible when logged in)
Piezoelectric Robot Trout
Woodruff Professor & IRIM Affiliate Faculty Alper Erturk and his research group have developed a piezoelectric robot trout that could be used to study fish, monitor pollution, or operate as naval spies. Full Story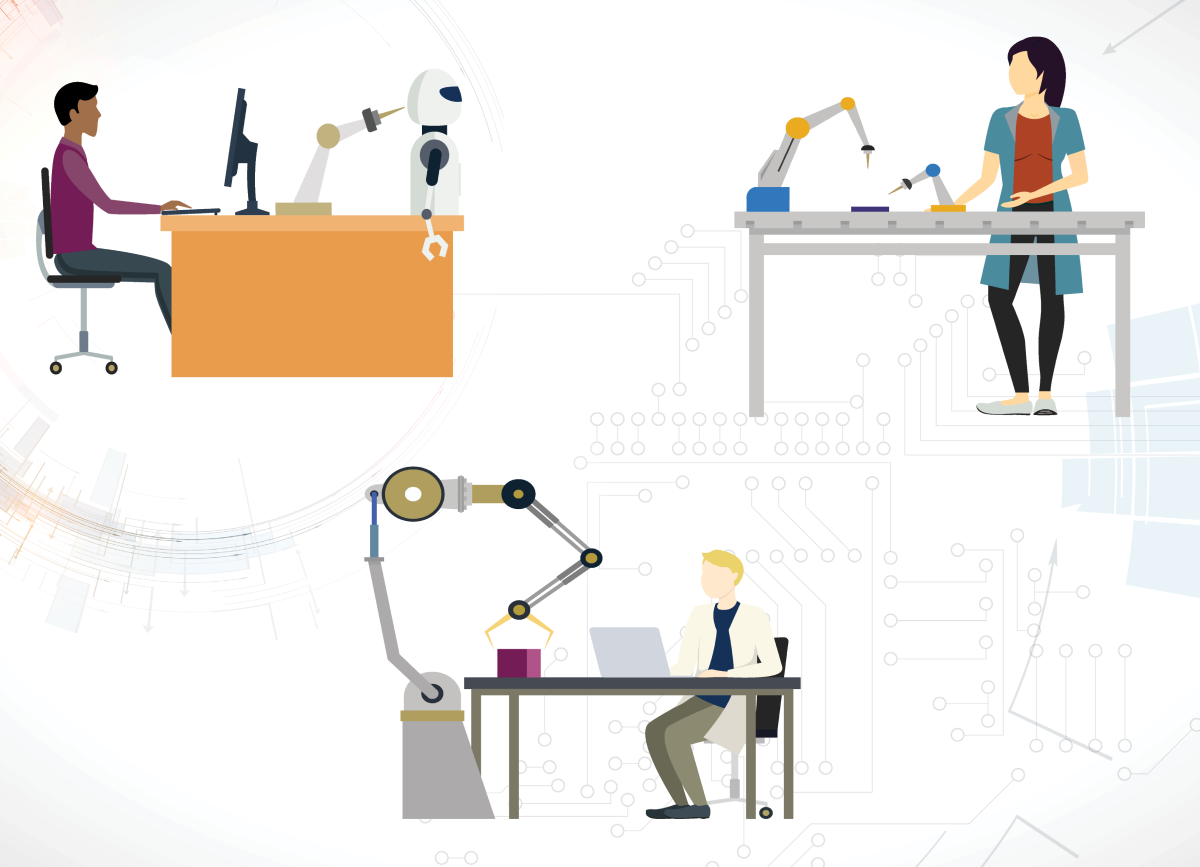 Fall 2021 Industry & Student Mixer
We hope you plan to join us in person and on campus at this year's annual Industry & Student Mixer on Tuesday, September 15, 2021, from 10AM - 12PM EDT. In addition to our current and incoming Ph.D. students, industry participants will have the opportunity to meet the inaugural M.S. in Robotics cohort.
Established as part of the National Science Foundation (NSF) Research Experiences for Undergraduates (REU) Summer Undergraduate Research in…
At the opening ceremony of this summer's Tokyo Olympics, a fleet of 1,824 drones flew above the stadium, illuminating the night with an…
Featuring Matthew T. Mason | Chief Scientist, Berkshire Grey
Blank Space (Large)
(text and background only visible when logged in)