About the Lecture Series
Funded through a generous gift from Dr. Clinton W. Kelly III, a member of IRIM's advisory board and a longtime benefactor of Georgia Tech, the Kelly Distinguished Lecture on Robots and Jobs features preeminent scholars who present seminars on topics relevant to robots in the workplace.
Kelly is a recognized expert in leadership and management of research and advanced technology projects for both industry and government. Most recently, he served as the senior vice president for advanced technology development at Science Applications International Corporation (SAIC). 
Prior to joining SAIC in 1998, Kelly was director of the U.S. Strategic Computing Program at the Defense Advanced Research Projects Agency (DARPA) and executive director of the DARPA Information Science and Technology Office. From 1980 until 1987, he was responsible for establishing the direction for research in all areas of the Strategic Computing Program. From 1986 to 1989, Kelly directed the U.S. Department of Defense study on Japanese manufacturing technology. He also directed the DARPA engineering applications office with oversight of all DARPA research programs in robotics and autonomous systems, intelligent processing of materials, multimedia communications, and simulation technology. 
From 1972 to 1980, Kelly was director of research and a founder of Decisions and Designs, Inc., a company specializing in the development and application of decision analysis to public and national security policy problems. 
He is a member of the National Academy of Sciences Committee on Unmanned Ground Vehicles and the Safety, Security, and Rescue Research Center. Kelly received his bachelor's degree from Duke University in 1959, and a master's degree and Ph.D. from the University of Michigan in 1967 and 1972, respectively.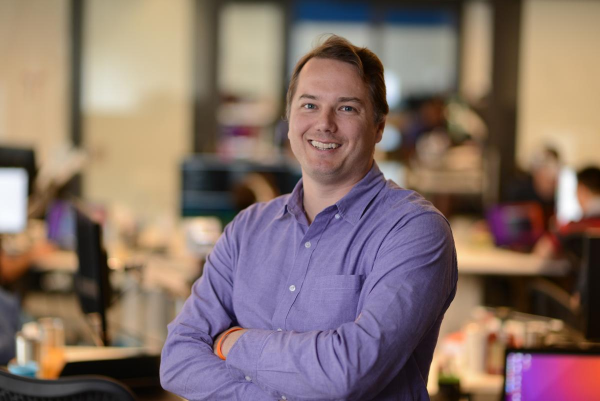 Latest Event | Kelly Lecture—Fall 2018
The sixth Kelly Distinguished Lecturer, Chris Urmson, will present "Delivering the Benefits of Self-Driving Technology Safely, Quickly, and Broadly" on Wednesday, November 7, from 3:00–4:00 p.m. in the TSRB Auditorium. A reception will immediately follow the event.
Urmson, as an engineer known for his work pioneering self-driving car technology, has previously worked with Alphabet on their self-driving car project and is CEO of the start-up company Aurora Innovation.
Bio
Chris Urmson is the co-founder and CEO of Aurora, the company building self-driving technology to deliver the benefits of the future of transportation safely, quickly, and broadly. Urmson has been instrumental in instigating and advancing the development of self-driving vehicles and the industry for the last 15 years. Before founding Aurora, he helped build Google's self-driving car program where he served as CTO. Prior, Urmson was a faculty member of the Robotics Institute at Carnegie Mellon University where he worked with house-size trucks, drove robots around in deserts, and was the technical director of the DARPA Urban and Grand Challenge teams. He earned his PhD in Robotics from Carnegie Mellon University and his BSc in computer engineering from the University of Manitoba in 1998.
Abstract
We are in a new era of mobility. Synergistic changes within the automotive industry are occurring simultaneously that have the potential to reduce important social costs: electric cars, ride sharing, and self-driving technology. The introduction of self-driving vehicles is the most technologically complex and the most far-reaching in its consequences; however, the question is no longer "Will we ever live in a world with self-driving vehicles?" but rather it's "How quickly will they be here and what will our lives be like when they are?"
Across the industry, what we endeavor to achieve is transcendent; we are developing a computing system to perform the task of transporting and keeping safe our most precious asset: human lives. Self-driving vehicles will make the roads safer, make mobility accessible to more people, and reduce congestion and pollution in cities, thus improving the quality of life for all.
Aurora approaches the challenge of designing and building self-driving vehicles as an applied science problem, not as conventional product development. The fundamental technical challenges of bringing self-driving cars into the world are related to solving hard science problems. We must look at the world dynamically, as the complex and nuanced system of behaviors and objects that it is. As a result, Aurora is taking a clean start to building self-driving technology safely and quickly, for the public to benefit it from broadly.