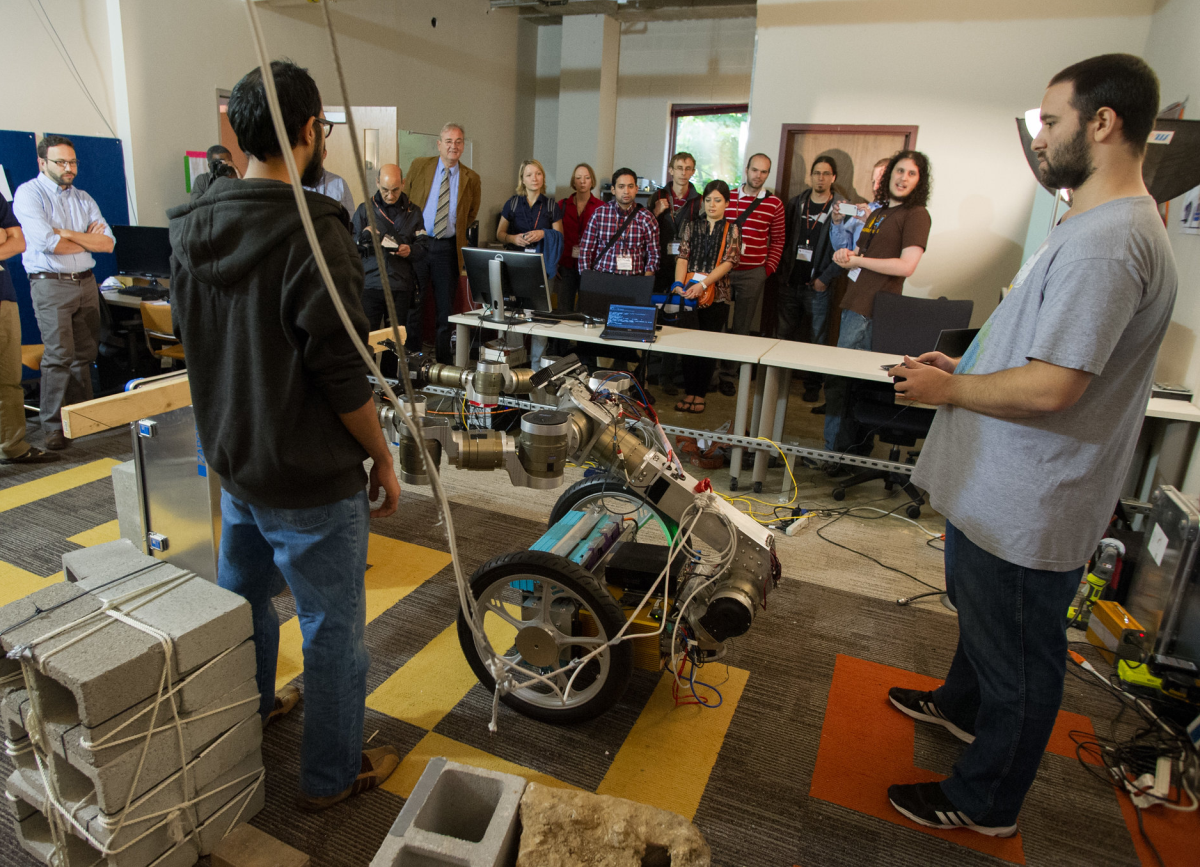 Robotics Research Symposium
The IRIM Annual Research Symposium is an interdisciplinary educational and networking event that presents new findings from IRIM faculty and encourages exchange between roboticists from across the Institute's Schools, Colleges, and GTRI. External academics, IRIM Industry Partners and interested companies are welcome to attend this 1-day event comprised of faculty lectures and a poster session.
We are planning an on-site event for August 25th, 2021. Check back for more details.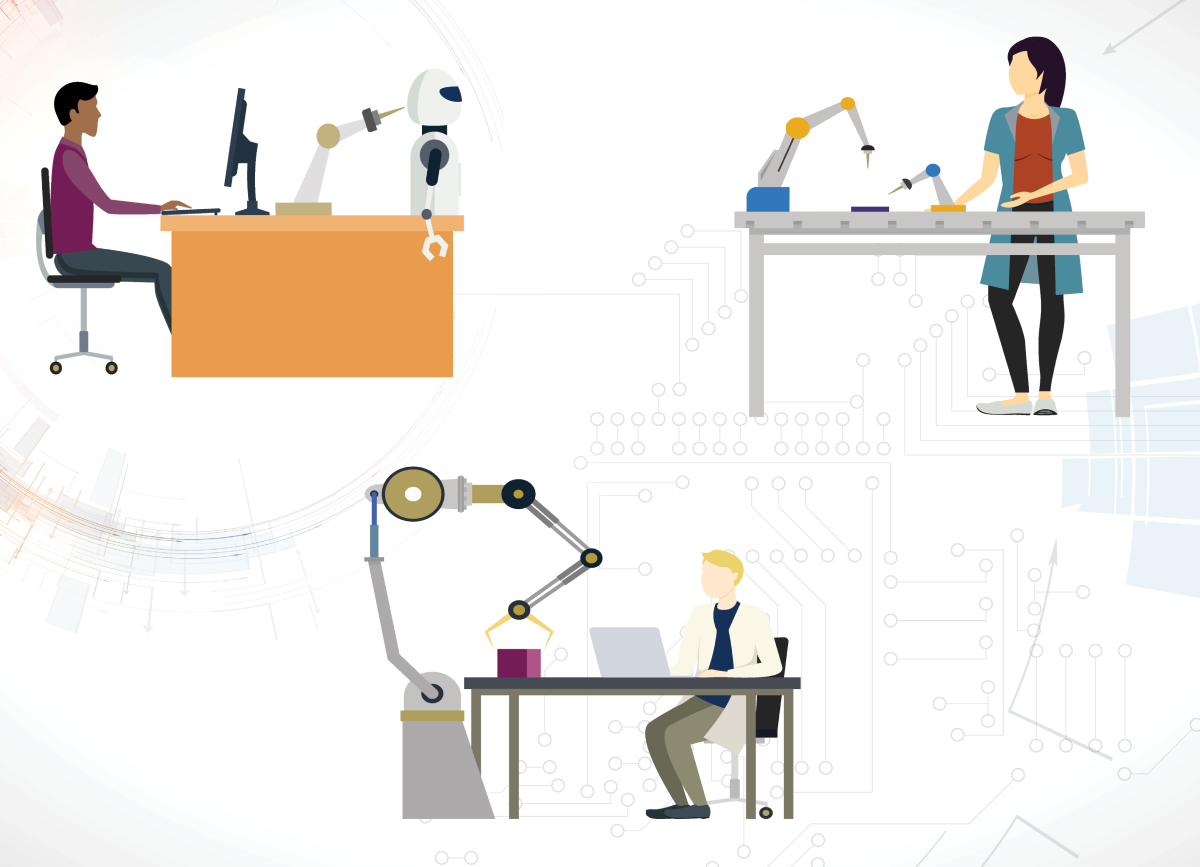 Industry Student Mixer
This annual mixer provides an overview of the broad research areas in IRIM, followed by a student-industry speed-networking session. Industry guests meet graduate students, mid-career students seeking internship opportunities, and newly enrolled students looking for promising research engagements. Every 5 minutes our industry guests will have the opportunity to speak to a new student.
The Fall Mixer will be held in mid-September 2021.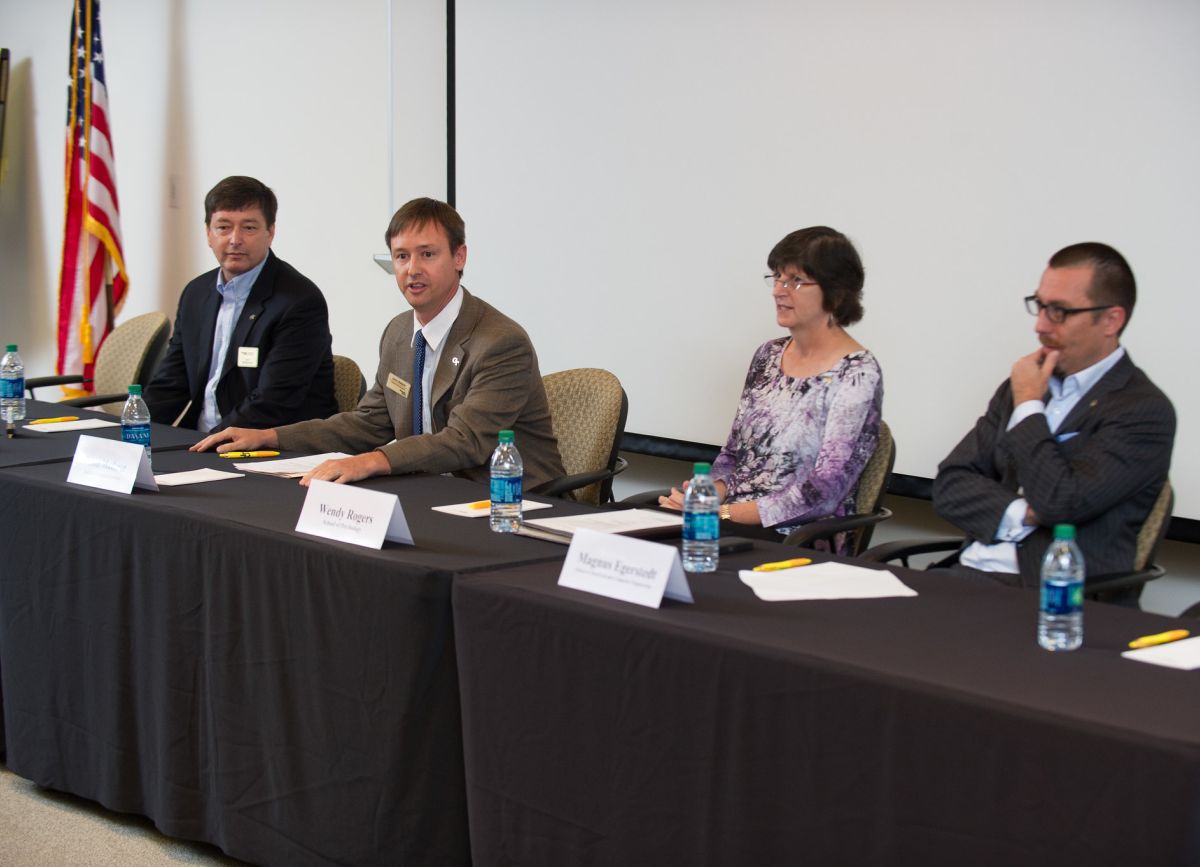 Industry Advisory Board Meetings (IAB)
The IRIM IAB provides a route in which our Industry partners can connect closely with the robotics faculty and students at GT. At the IAB, members can provide input on the direction of research focus area within IRIM, the effectiveness of our robotics curriculum, and what can be improved. Additionally, the IAB members contribute to new program development while creating partnerships with local and regional business and industry.
Next IAB at Georgia Tech is Planned for Spring 2022.