Shaping the Human-Technology Frontier
IPaT is shaping the human-technology frontier by augmenting human capabilities at every level. We're exploring new ideas in user experiences that foster creativity, stimulate learning and enable productive collaboration. Through this initiative, we're researching and developing novel wearable computing, assistive, augmented reality, and gaming technologies.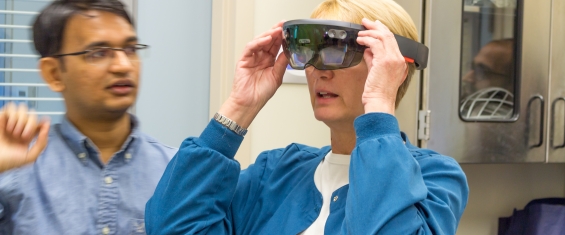 Emory University Hospital's Serious Communicable Disease Unit (SCDU) worked with Georgia Tech researchers to create an augmented reality training program that helps to treat and protect patients with the Ebola virus.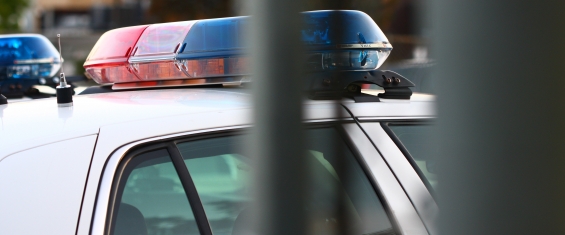 A first-of-its-kind study from Georgia Tech examines the role of technology in law enforcement investigations of human trafficking.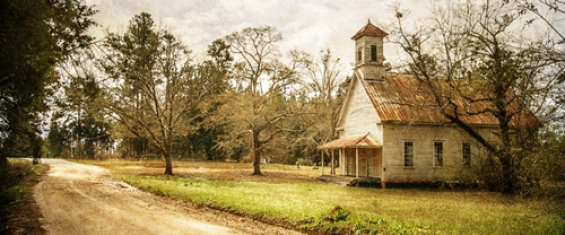 The Institute for People and Technology (IPaT) received an $86,000 grant from the National Endowment for the Humanities (NEH) to support The Digital Drawer: A Crowd-Sourced, Curated, Digital Archive Preserving History, and Memory. The Digital Drawer project will pilot a platform and method of gathering, curating, and disseminating crowd-sourced community memory, initially, the history of Georgia's rural churches contained in endangered records in private collections dispersed across the state.
Featured Centers, Labs, and Initiatives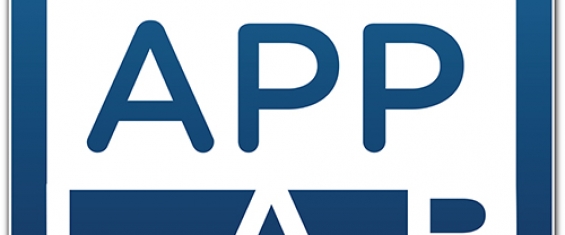 Run by students, the App Lab in Technology Square Research Building 333 is where students (of all majors and levels of expertise) can work, learn, and find collaborators within the community or Georgia Tech's many industry partners.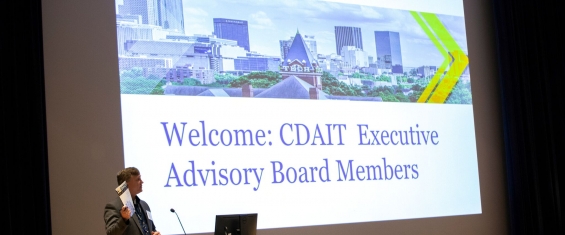 The Center for the Development and Application of Internet of Things Technologies (CDAIT) fosters the development of interdisciplinary Internet of Things (IoT) research and education that bridges sponsors with Georgia Tech researchers and faculty as well as industry members who share similar interests.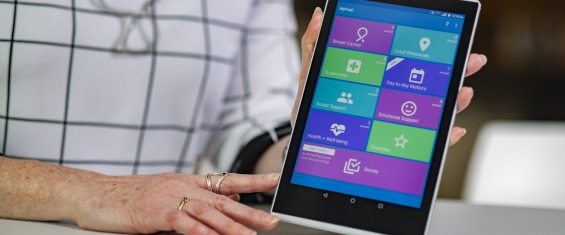 Everyday Computing Lab
The Everyday Computing Lab introduces a new area of interaction research, everyday computing, by focusing on scaling ubiquitous computing with respect to time. The lab's motivations for everyday computing stem from wanting to support the informal and unstructured activities typical of much of our everyday lives.
GEAR is a transdisciplinary team of computer scientists and engineers, health professionals, graphic designers, human-computer interaction scientists, and cognitive psychologists with the capacity to rapidly prototype, develop, evaluate, and deploy video games for a variety of research applications.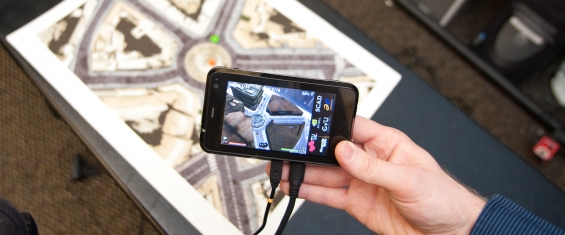 The GVU Center inspires and enables interdisciplinary research in people-centered computing technology, creating new innovations for society. In this era of rapid technological change, the GVU Center's mission is to advance a leading network of researchers who are creating the technologies that will shape how we live tomorrow.
The Interactive Media Technology Center (IMTC) is a research, design, and development center focusing on technology, education, culture, and health. IMTC's mission is to enable ambitious research around campus and amplify the impact of IPaT by: supporting large interdisciplinary projects, performing engineering & project management at scale, participating with academic faculty as research collaborators, bolstering tech transfer, and providing sustainability to ongoing projects.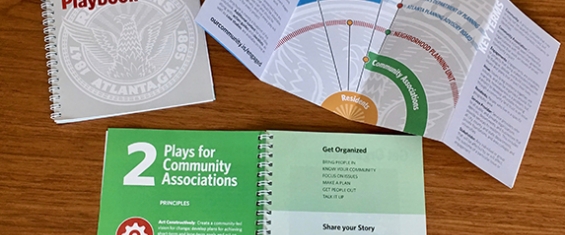 PPL is a group of researchers, students, and community members working to define Digital Civics. The lab is focused on integrating design, technology, and public engagement to create the cities and communities we want to inhabit.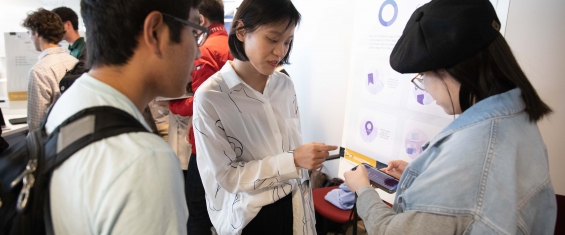 The Georgia Tech Research Network Operations Center (GT-RNOC) accelerates innovation in networking, computing, sensing, mobility, and convergence by enabling communities of collaboration. Through partnerships with industry and community partners, GT-RNOC provides and maintains a unique end-to-end infrastructure within an operational setting, giving access to world-class students, researchers, and innovators from various disciplines across Georgia Tech's research and academic units.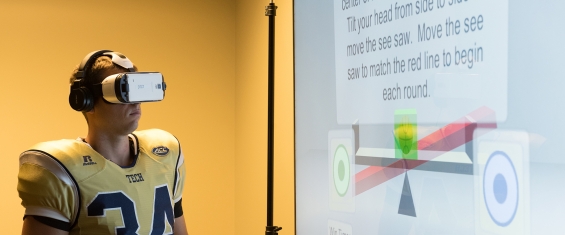 Georgia Tech's SPRINT program has access to a wealth of Georgia Tech resources. Georgia Tech conducts a wide range of research within the schools and colleges on campus.
The Work Science Center promotes the psychological study of people and work in the 21st century.  The Center leverages knowledge from psychological sciences and allied disciplines to promote improved worker health, development, and well-being; increase organizational value through improved job quality and work-life; inform public policymakers to improve lives at work and beyond.