Industry Innovation Day and GVU Showcase

Join Us April 19 in Atlanta for Industry Innovation Day and the GVU Research Showcase
Industry Innovation Day is an all-day event featuring keynote Thomas Reardon, Vice President & Head of Neural Interfaces at Meta Reality Labs, along with other industry professionals and academics at the forefront of the Human Technology Frontier concerning the brain and technology. The Institute for People and Technology (IPaT) and GT Neuro both work to engage with and collaborate on projects that affect Brain Computer Interaction, Cognitive Aids, Psychology, Future of Work through new initiatives such as Al-CARING and partnerships with organizations like the Cognitive Empowerment Program. The GVU Spring Research Showcase will begin at 2:00 PM.
AGENDA
8:30 AM - 9:00 AM       Coffee and Registration
9:00 AM - 9:30 AM       Introduction
9:30 AM - 10:30 AM     Keynote with Thomas Reardon
10:30 AM - 11:00 AM   Break
11:00 AM - 12:00 PM   Brain Computer Input / Output Panel
12:00 PM - 1:00 PM     Future Tech: Cognitive and Psychological Aids Panel
1:00 PM - 2:00 PM       Lunch
2:00 PM - 4:00 PM       GT Neuro Poster Session
2:00 PM - 5:00 PM       GVU Research Showcase
LOCATION
Technology Square Research Building
85 5th St NW,
Atlanta, GA 30308
1st Floor Ballroom - signs will be posted
Directions and Parking (Centergy parking deck)
Close up map of TSRB building location and Centergy parking deck
Google map to TSRB
OPENING REMARKS
Julia Kubanek
Vice President for Interdisciplinary Research
Georgia Tech
Julia Kubanek serves as Georgia Tech's Vice President for Interdisciplinary Research and is a professor in the School of Biological Sciences and the School of Chemistry and Biochemistry. In this role, she oversees and supports interdisciplinary activities at Georgia Tech including the Interdisciplinary Research Institutes (IRIs); the Pediatric Technology Center (PTC), the Novelis Innovation Hub; the Center for Advanced Brain Imaging (CABI); and the Global Center for Medical Innovation (GCMI). She also partners across the institute on developing and advancing new research initiatives based on student and faculty interests, expertise, and societal need.
KEYNOTE SPEAKER
Thomas Reardon
Vice President & Head of Neural Interfaces, 
Meta Reality Labs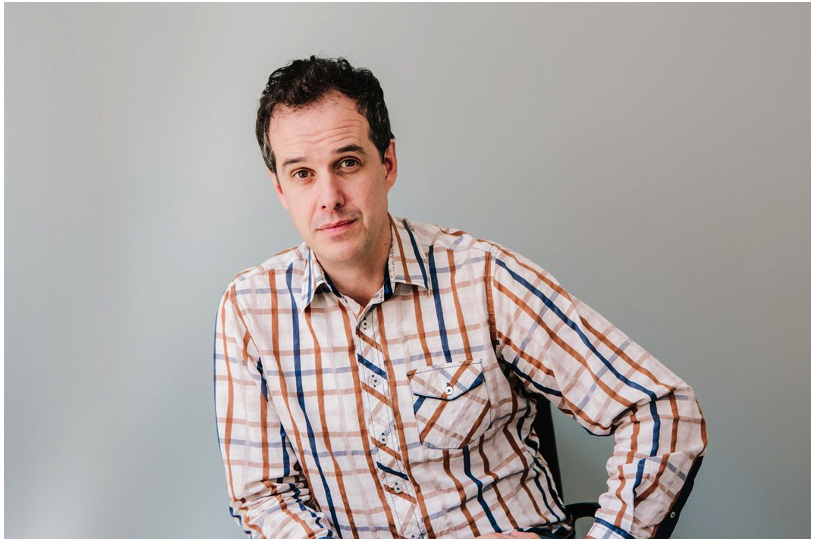 Reardon is a neuroscientist and entrepreneur, and currently Vice President & Head of Neural Interfaces at Meta Reality Labs. His company CTRL-labs was acquired by Meta (Facebook) in 2019. Reardon trained under Tom Jessell at Columbia, focusing on the neural circuits of volitional movement. Today, alongside a team of computational neuroscientists and biotech engineers at his company CTRL-labs, he is connecting neurons to machines via a novel non-invasive neural interface technology called "Intention Capture". Prior to his PhD research, Reardon had a storied career in software development, best known as the creator of the Internet Explorer project at Microsoft. He was a founding board member of W3C, and contributed widely to the early architecture of the Web, its protocols and standards. Among other awards, he was recognized in MIT's TR35 as a top innovator under 35. He sits on the boards of Columbia University School of General Studies and Transportation Alternatives.
BRAIN COMPUTER INPUT / OUTPUT PANEL
Advances in Brain Computer Interfaces mean that they are becoming both more precise and less invasive. What new technologies are on the horizon and how will they impact healthcare and living standards for those that might need them?
Michelle C. LaPlaca
Moderator
Michelle C. LaPlaca
Professor, Wallace H. Coulter Department of Biomedical Engineering
Dr. LaPlaca's broad research interests are in neurotrauma, injury biomechanics, and neuroengineering as they relate to traumatic brain injury (TBI). The goals are to better understand acute injury mechanisms in order to develop strategies for neuroprotection, neural repair, and more sensitive diagnostics. More specifically, the lab studies mechanotransduction mechanisms, cellular tolerances to traumatic loading, and plasma membrane damage, including mechanoporation and inflammatory- & free radical-induced damage. We are coupling these mechanistic-based studies with –omics discovery in order to identify new biomarker candidates. In addition, Dr. LaPlaca and colleagues have developed and patented an abbreviated, objective clinical neuropsychological tool (Display Enhanced Testing for Cognitive Impairment and Traumatic Brain Injury, DETECT) to assess cognitive impairment associated with concussion and mild cognitive impairment.  An immersive environment, coupled with an objective scoring algorithm, make this tool attractive for sideline assessment of concussion in athletic settings. Through working on both basic and clinical levels she is applying systems engineering approaches to elucidate the complexity of TBI and promoting bidirectional lab-to-clinical translation.
Melody Moore Jackson
Melody Moore Jackson
Professor, School of Interactive Computing
Dr. Jackson is the creator and director of the BrainLab, whose mission is to research innovative human-computer interaction for people with severe disabilities. Dr. Jackson's work focuses on studying real-world applications for direct brain interfaces as well as other biometric interfaces. She participated in the first team to implant a human being with a chronic recording electrode in 1998 and has also extensively explored noninvasive brain-computer interfaces with technologies such as EEG and functional Near Infrared (fNIR) imaging. Her work has been funded by a variety of sponsors including the National Science Foundation, National Institutes of Health (NINDS), NIDRR, and DARPA.
Omer Inan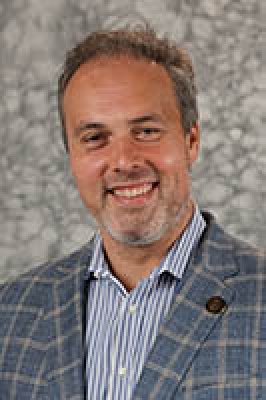 Omer Inan
Professor, School of Electrical and Computer Engineering

Omer T. Inan received his B.S., M.S., and Ph.D. degrees in Electrical Engineering from Stanford University in 2004, 2005, and 2009, respectively. He worked at ALZA Corporation in 2006 in the Drug Device Research and Development Group. From 2007-2013, he was chief engineer at Countryman Associates, Inc., designing and developing several high-end professional audio products. From 2009-2013, he was a visiting scholar in the Department of Electrical Engineering at Stanford. In 2013, he joined the School of ECE at Georgia Tech as an assistant professor. Dr. Inan is generally interested in designing clinically relevant medical devices and systems, and translating them from the lab to patient care applications. One strong focus of his research is in developing new technologies for monitoring chronic diseases at home, such as heart failure.
Carlos Bremer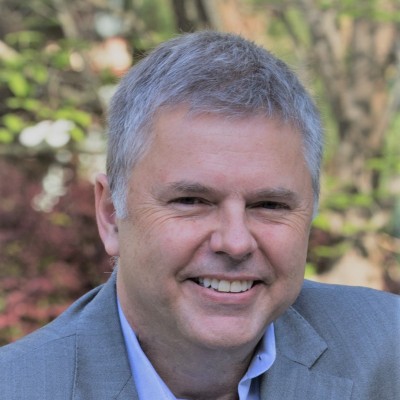 Carlos Bremer
brain4care
President North America Division - Global VP of Knowledge
In 2022 Carlos assumed the position of President of the North America Division in charge of developing and entering the US market. brain4care is a health tech pioneer in non-invasive monitoring of variations in intracranial pressure (ICP) via surrogate ICP waveform and associated parameters. In his career as an advisor, he would help organizations by first defining and clarifying their value proposition and, second, designing and implementing the value chain that would enable the value delivery. Carlos has a Ph.D. University of São Paulo, Brazil, and a Post Doc in Virtual Enterprises from the Technology University of Aachen, Germany. His research focused on a Systems Thinking perspective to guide Enterprise Transformation.
Isaac Clements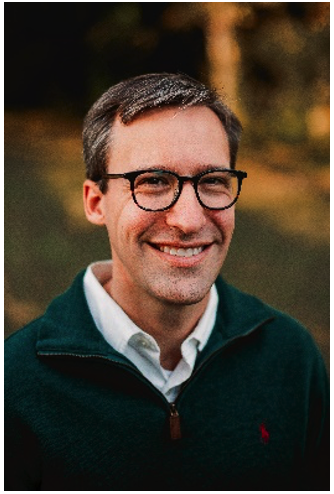 Isaac Clements
BioCircuit Technologies
CTO and co-founder of BioCircuit Technologies
Isaac P. Clements, is CTO and co-founder of BioCircuit Technologies, a medical device company developing technology for nerve repair and neurorehabilitation. After receiving his Bachelor degrees in Biomedical and Electrical Engineering from Vanderbilt University, he went to the Georgia Institute of Technology, where he earned his Master's degree in Electrical Engineering and PhD in Bioengineering. In his doctoral work, he developed devices for nerve regeneration and peripheral nerve interfacing. Isaac has seventeen years of experience developing and commercializing neurotechnology devices. His work managing research and development, intellectual property, and product development at Axion Biosystems contributed the spin-out of BioCircuit Technologies before Axion's successful acquisition. He holds seventeen granted and pending patents and as PI on several ongoing NIH-funded projects for medical device translation.
FUTURE TECH: Cognitive and Psychological Aids Panel
We are entering a moment where technology, using head mounted displays or environmental systems, can aid in cognitive tasks. This could be a scaffold for those with mild cognitive impairments to live independently or could help those in highly skilled jobs maintain focus in extremely stressful situations. What with the future of healthcare or the future of work look like with the addition of these technological cognitive aids?
Maribeth Gandy Coleman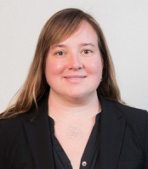 Moderator
Maribeth Gandy Coleman
Director of Research, Institute for People and Technology
Maribeth Gandy Coleman is a Principal Research Scientist and Director of Research for the Institute of People and Technology at Georgia Tech. She received a B.S. in Computer Engineering as well as a M.S. and Ph.D. in Computer Science from Georgia Tech. In her twenty years as a research faculty member her work has been focused on the intersection of technology for mobile/wearable computing, augmented reality, AI, human computer interaction, healthcare, assistive technology, and gaming. She is a computer scientist focused on developing novel and scientifically validated systems at the "human technology frontier" designed for purposes such as training, rehabilitation, and cognitive therapy, utilizing cutting-edge technology such as augmented (AR) and virtual reality (VR). For example, she led a multi-year initiative (funded by National Science Foundation, Dept of Education, and ACT Inc.) to research the design of interventions for cognitive training and assessment for older adults, persons with disabilities, and K-12 students. She also previously led a projects funded by Georgia Tech's Health Systems Institute and NIH to develop immersive systems for stroke rehabilitation. She is a project director in the TechSage Rehabilitation Engineering Research Center (RERC) where they are developing wearable and Internet-of-Things computing systems to support persons with disabilities as they age so that they can continue to live independently. Similarly, her work with the AI Caring Institute and the Emory Cognitive Empowerment Program is focused on understanding how AI systems could support people with mild cognitive impairment in activities in the home and community. With funding from NIH, NASA, and industry partners she is currently developing AR/VR systems to support task performance in high stress environments including the intensive care unit.
Jennifer R. DuBose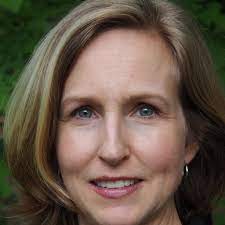 Jennifer R. DuBose
Director of the SimTigrate Design Lab, Principal Research Associate
Jennifer R. DuBose is the executive director of the SimTigrate Design Lab and principal research associate in the College of Design at the Georgia Institute of Technology. She is responsible for the operations of the Lab as well as project development and research. She also heads up the Innovation Accelerator for the Charlie and Harriet Shaffer Cognitive Empowerment Program, working with people living with mild cognitive impairment to develop practical solutions to everyday challenges using collaborative research methods. 
Her work focuses on how design effects our experience of built environments, can encourage behaviors we want and contributes to better health outcomes. She has authored numerous peer-reviewed journal articles on evidence-based design topics such as the non-visual impacts of lighting, and design of doffing spaces to reduce healthcare worker self-contamination.  She has conducted several major research efforts around the impact of design on teamwork and collaboration in a range of healthcare settings including the Military Health System, Indian Health Services, clinics for underserved populations as well as Mayo Clinic. 
Tansu Celikel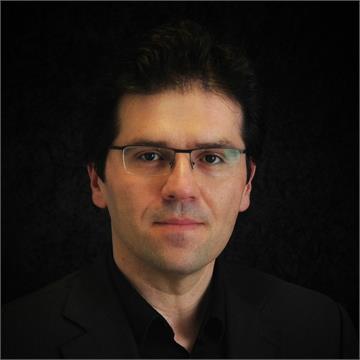 Tansu Celikel
Chair, School of Psychology

Celikel received his Ph.D. in Cognitive Neuroscience at La Scuola Internazionale Superiore di Studi Avanzati (SISSA) in Italy. After conducting postdoctoral research at the University of California, San Diego and the Max-Planck Institute for Medical Research, he set up his first laboratory at the University of Southern California in 2008. "Modern psychology is a multidisciplinary science," Celikel explains. "It investigates mental processes and behavior to address human challenges — whilst human-made intelligent technologies increasingly shape our experiences and behavior." "The rapid pace of development in robotics, computing, bioengineering, and neurotechnology is on the verge of ushering us into a new era. In our lifetimes, we will witness the emergence of augmented humans who will use embodied and wearable technologies to improve how we sense, perceive, infer, learn, decide, act, and interact — including in aging."
Barbara Olasov Rothbaum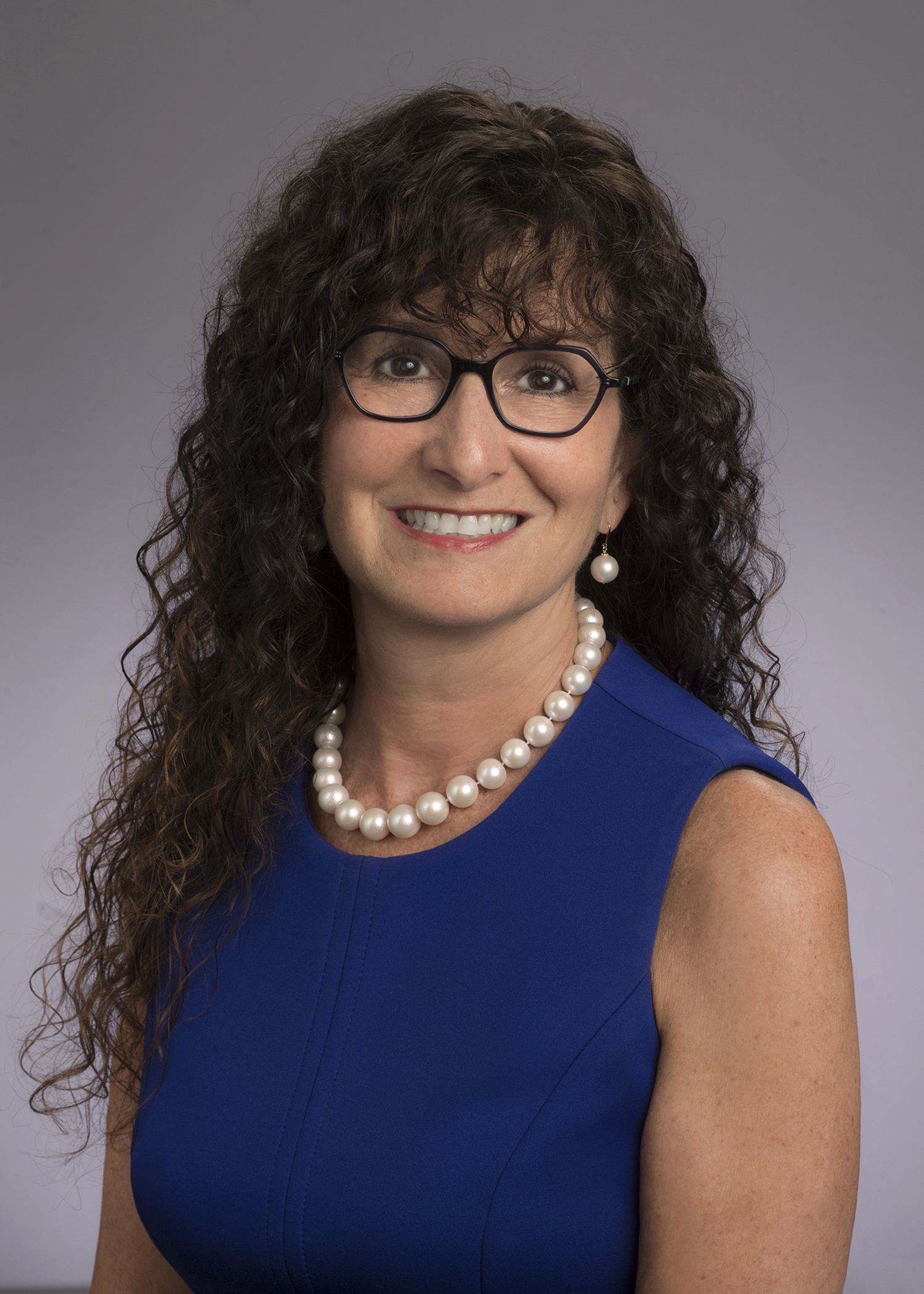 Barbara Olasov Rothbaum
Department of Psychiatry
Director, Emory Healthcare Veterans Program
Paul A. Janssen Chair in Neuropsychopharmacology
Emory University School of Medicine
Barbara Olasov Rothbaum, PhD is Director of the Emory Healthcare Veterans Program. She is a professor and Associate Vice Chair of Clinical Research at Emory School of Medicine in the Department of Psychiatry and Behavioral Sciences and Director of the Trauma and Anxiety Recovery Program and holds the Paul A. Janssen Chair in Neuropsychopharmcology. She specializes in research on the treatment of anxiety disorders, particularly PTSD. She was a member of the Institute of Medicine's (IOM) Study on Assessment of Ongoing Efforts in the Treatment of PTSD, and briefed the DOD, VA, House and Senate Committees on Veterans Affairs and Armed Services Committees on the IOM report results. Dr. Rothbaum has been studying PTSD treatments since 1986, served on the DSM-IV PTSD subcommittee, and has developed, tested, and disseminated some of the most innovative and effective treatments available for PTSD. She is an inventor of virtual reality exposure therapy. She was a pioneer in applying it in the treatment of PTSD in combat veterans. She has authored over 400 scientific papers and chapters, has published 11 books on the treatment of PTSD and edited 4 others on anxiety, and received the Diplomate in Behavioral Psychology from the American Board of Professional Psychology. She is a past president of the International Society of Traumatic Stress Studies (ISTSS), is currently on the Scientific Advisory Board for the Anxiety Disorders Association of America (ADAA), the Expert Scientific Panel for the National Center for PTSD (NC-PTSD), and the executive committee of the Warrior Care Network. She is currently a member on the Trichotillomania Learning Center Board of Directors, Warrior Wellness Alliance, and the Wounded Warrior Program's Warrior Care Network's: Executive Committee, Data and Outcomes Committee and the Clinical Practices Committee. She is a fellow of the ACNP (American College of Neuropsychopharmacology), the National Academy of Inventors (NAI), the Association for Behavioral and Cognitive Therapies (ABCT), and American Psychological Association's Division 56 (Division of Trauma Psychology) and was awarded the 2010 "Award for Outstanding Contributions to the Practice of Trauma Psychology" for APA Division 56 and the Robert S. Laufer Award for Outstanding Scientific Achievement from the International Society for Traumatic Stress Studies (ISTSS). Dr. Rothbaum received the 2021 ISTSS the Lifetime Achievement Award. Her recent book is on PTSD for the general public: PTSD: What Everyone Needs to Know.
Deborah Backus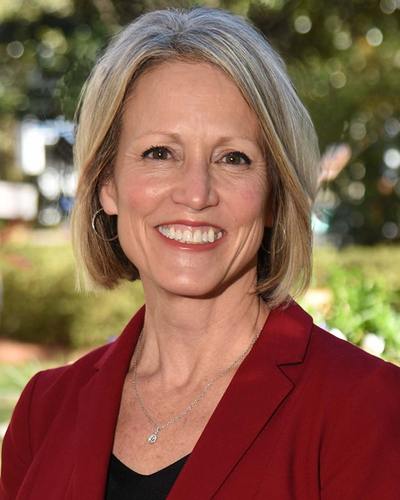 Deborah Backus
Shepherd Center 
Vice President of Research and Innovation
Deborah Backus, PT, Ph.D., FACRM, is the vice president of research and innovation. Dr. Backus is a grant-funded researcher, physical therapist and educator with more than 30 years of experience in the neurorehabilitation field, most recently as director of multiple sclerosis research at Shepherd Center.  Dr. Backus started working at Shepherd Center in 1989 after earning a Bachelor of Science in Physical Therapy from the Sargent College at Boston University. Wishing to learn more about how to improve patients' function, she left to pursue her Ph.D. in Neuroscience from Emory University. She eventually returned to Atlanta in 2004 and rejoined Shepherd Center, this time as part of the spinal cord injury research team.  In 2012, she became the director of multiple sclerosis research following the formation of the MS Rehabilitation and Wellness Research Program.  Since then, she has been instrumental in facilitating clinician involvement in research activities, translation of evidence into clinical practice and uptake of technology into clinical programs. She assumed her current role as vice president of research and innovation in March of 2021.