Advisory Board
G. Russell Bell, Ph.D.
Chief Scientific Officer Emeritus
Beckman Coulter, Inc.
Emeritus Petit Institute Advisory Board Member

G. Russell (Russ) Bell retired from Beckman Coulter, Inc., in April 2009 having served as senior vice president and chief scientific officer since January 2007. Prior to that, Bell was executive vice president of global businesses, a $3 billion enterprise for Beckman Coulter, Inc. 

Throughout his career, Bell spearheaded the development of many diagnostic products in cancer, men's and women's health, and cardiovascular disease. Most notably he led efforts resulting in approval of Prostate Specific Antigen (PSA) as the first blood test for early detection of cancer in addition to its use in monitoring.

Bell was president, medical director and owner of Jacksonville Reference Laboratories, Inc., in Jacksonville, Fla., from 1973 to 1978. He joined E.I. Du Pont De Nemours & Co. in 1979 in the Clinical Systems Division. In 1987, he became responsible for all diagnostic systems research and development for the $1B division. He joined Hybritech, Inc., a subsidiary of Eli Lilly and Company in August 1989 as vice president for diagnostics research and development. He was appointed president and CEO in September 1994. 

He has chaired the National Advisory Council of the Betty Irene Moore School of Nursing at UC Davis since 2010 and served as member of the External Advisory Board of the Petit Institute for Bioengineering and Bioscience at Georgia Tech from 1996 to 2017. He has served on the board of the Wallace H. Coulter Foundation and was President of the Beckman Coulter Foundation, institutions dedicated to philanthropy in medical and translational research and education. Bell is a former Chairman of the St. Peter's Health Foundation and now serves on the Board of Directors of St. Peter's Health, Helena, Montana. He now serves on the Board of Trustees, the Biomedical Sciences Advisory and Institutional Research boards at Carroll College and as a volunteer tutor in math and science at Smith Elementary School.

Born in Atlanta, Bell earned his Bachelor of Science degree in Applied Biology in 1969 and a Master of Science degree in 1970 from Georgia Tech. He received his doctorate in biochemistry in 1973 from the University of Georgia.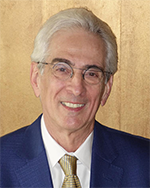 Paul Citron, M.S.E.E., Ph.D. (hon.)
Vice President of Technology Policy and Academic Relations Emeritus
Medtronic, Inc.
Emeritus Petit Institute Advisory Board Member
Paul Citron retired in 2003 from Medtronic, Inc., a pioneer in the medical device industry and the largest developer of implantable therapeutic devices.  He was Vice President of Technology Policy and Academic Relations. Previously he was Medtronic's Vice President of Science and Technology for over 15 years, responsible for corporate-wide assessment and coordination of technology initiatives and for prioritization and funding of corporate research. These executive positions followed a progression of R&D assignments over his 32-year career at Medtronic where he developed and helped bring to the bedside technologies that advanced the utility, safety, and effectiveness of innovative implanted medical devices. He has authored numerous medical technology peer reviewed publications and has been an invited speaker at biomedical engineering conferences, workshops, symposia, and university classrooms. Citron holds nine U.S. medical device patents, including one that was designated "Patent of Distinction" by Medtronic for its positive impact on patient wellbeing. It permitted for the first-time reliable long-term cardiac stimulation without the need for an open-chest surgical procedure. Consequently, this innovation rapidly became the "treatment of choice" in the medical community. It sharply reduced the incidence of interruption of pacemaker stimulation because of electrode dislodgement and the need for urgent reoperation to restore effective stimulation. Market growth for pacemakers was accelerated because implantation could be performed on an out-patient basis and made it possible for frail patients to receive pacemaker therapy. Every pacemaker company adopted this innovation and it continues to be sold 40 years after it first entered the market.      
Citron has a B.S.E.E (1969) from Drexel University and an M.S.E.E. (1972) from the University of Minnesota. In 2013 he received an honorary Ph.D. in biomedical engineering from Drexel University. He was elected a Founding Fellow of the American Institute of Medical and Biological Engineering (AIMBE) in 1993 and in 2018 was chosen as president-elect of its College of Fellows. Citron was elected to the National Academy of Engineering (NAE) in 2003 where he has served on its Peer Committee, Committee on Membership, and the Draper Prize Committee as its Chair in 2012. He served two terms as an NAE Councilor and was a member of the National Academies' Committee on Science, Engineering, and Public Policy. He served on three National Academy of Medicine consensus studies: Safe Medical Devices for Children (2005); Rare Diseases and Orphan Products: Accelerating Research and Development (2011); and, Identifying and Prioritizing New Preventive Vaccines for Development: Phase I, II, and III. In 2015 he was appointed to the Academy of Medicine's Health and Medicine Division advisory committee. Citron has taught a graduate course on corporate entrepreneurship at Georgia Tech and the University of California San Diego as well as invited lectures to undergraduate bioengineering students at UCSD.  He is an advisor to start-up firms in the medical device and biotechnology sector.  He is also a member of the Salk Institute for Biological Studies (La Jolla, CA) Leadership Institute, an external advisory body. He currently serves on the UC San Diego Health Board of Advisors as well as the UCSD Bioengineering Board of Trustees.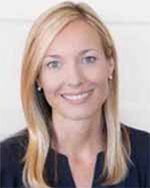 Erin Dasher, J.D.
Erin Dasher is an attorney and business professional with over 15 years of experience in venture, private equity, M&A, and investment management. Dasher has advised seed and early stage venture funds, entrepreneurs, startups, and emerging growth companies. Dasher served as General Counsel of STW Fixed Income Management for seven years and helped to grow assets under management to over $12 billion. Before leaving the firm, she co-led the sale of STW to Schroders. Prior to STW, Dasher was as an attorney at O'Melveny & Myers and Sheppard, Mullin, Richter & Hampton, where she led transactions in venture capital, public and private offerings, M&A, joint ventures, and commercial transactions.
Dasher is a board member of the Atlanta chapter of the ARCS Foundation which provides funding to students completing degrees in science, engineering, and medical research. Dasher and her husband Karl are actively involved in the Georgia Tech community and strong supporters of local scientific research and scholarship. Dasher is a graduate of University of California, Santa Cruz and graduated magna cum laude from Cornell Law School.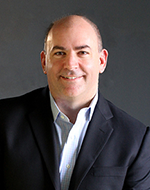 Chris Fair
Managing Director and Founder
Medtown Ventures
Chris Fair has over 25 years of senior executive management and entrepreneurial experience focused in medical device and biologic platforms. Fair's operational experience covers areas such as strategic market plans, product development, sales, marketing, finance, and the ability to take platform technologies from creation through commercialization in the most efficient pathway possible.
 
Fair began his medical device career at DePuy, where alongside a small team of personnel, helped to build the spine franchise from a $10M business to a $350M business within a 9 year timeframe. Fair then served as Vice President Sales and Marketing, St. Francis Medical Technologies where he was responsible for the U.S. launch of the XSTOP device. The launch of the XSTOP achieved $43M in U.S. revenue in the first 11 months and resulted in the largest medical device multiple with an acquisition price of $725M to Kyphon. After St. Francis, Fair served as the COO of MedShape Solutions, an innovative shape memory polymer and nitinol company, where he remains an active investor. Fair went on to start Amniox Medical, a spin out company based on amniotic tissue therapies for markets outside of ophthalmology. In the company's first year of operation, Amniox surpassed all revenue targets and achieved profitability. Most recently, Fair served as President and CEO of a private equity backed spine venture, Amendia/Spinal Elements, a $100M + spinal implant company based in Carlsbad, CA. 
 
Fair serves on the boards of Spinal Elements, CellectCell, and 510Kardiac. Fair received his BS Business Administration from the University of Richmond.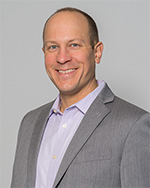 Chris Gemmiti, Ph.D.
Executive Director of Technical Operations
Head of Early Stage CMC and Product Launch Programs
CRISPR Therapeutics
Chris Gemmiti, Ph.D., has dedicated his 20+ year career to cell therapy and regenerative medicine, through both industry and academic roles. He is currently the Executive Director of Technical Operations and Head of Early Stage CMC and Product Launch Programs at CRISPR Therapeutics. This includes multiple candidates in the Hemoglobinopathy, Immuno-oncology and Regenerative Medicine franchises. He was most recently the Senior VP of Operations at Sentien, where he has broad operational responsibilities for this clinical-stage MSC company. He held a key role in opening and executing Sentien's IND for COVID-19 patients experiencing multi-organ failure. Gemmiti joined Sentien from Harvard's Wyss Institute, where he guided translation strategy and technical development of early-stage regenerative medicine technologies. Previously, at Organogenesis Inc., he was the business unit Director responsible for the clinical development, FDA approval (2012), and commercial launch of GINTUIT™, the first manufactured allogeneic cell therapy approved by BLA. He holds a Ph.D. in Biomedical Engineering from Georgia Tech, where he was an NSF Fellow in Entrepreneurship, and a B.S. in Biomedical Engineering from Johns Hopkins University. Gemmiti has served on Advisory Boards at Georgia Tech, Johns Hopkins, Duke University, TERMIS, Cell Therapy Bioprocessing and Alliance for Regenerative Medicine.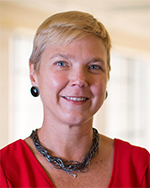 Linda Griffith, Ph.D.
School of Engineering Teaching Innovation Professor of Biological and Mechanical Engineering
Massachusetts Institute of Technology
Director, Center for Gynepathology Research
Linda G. Griffith, Ph.D., is the School of Engineering Teaching Innovation Professor of Biological and Mechanical Engineering and MacVicar Fellow at MIT, where she directs the Center for Gynepathology Research and the DARPA/NIH-funded Human Physiome on a Chip Program. Griffith received a bachelor's degree from Georgia Tech and a Ph.D. degree from the University of California at Berkeley, both in chemical engineering. Griffith's research is in the field of regenerative medicine and tissue engineering. Her laboratory, in collaboration with J. Upton and C. Vacanti, was the first to combine a degradable scaffold with donor cells to create tissue-engineered cartilage in the shape of a human ear. The 3D printing process she co-invented for creation of complex scaffolds is used for manufacture of FDA-approved scaffolds for bone regeneration. She is also a pioneer in devising ways to control nano-scale stimulation of cells by molecular cues, and in creation of 3D tissue models for drug development. Her work has been featured on television documentary shows including Scientific American Frontiers. She is a member of the National Academy of Engineering, and the recipient of a MacArthur Foundation Fellowship, the Popular Science Brilliant 10 Award, NSF Presidential Young Investigator Award, the MIT Class of 1960 Teaching Innovation Award, Radcliffe Fellow, and several awards from professional societies. She has served as a member of the advisory councils for the National Institute for Dental and Craniofacial Research and the National Institute of Arthritis, Musculoskeletal and Skin Diseases at NIH. As chair of the undergraduate curriculum committee for biological engineering at MIT, she led development of the new Biological Engineering SB degree program, which was approved in 2005 as MIT's first new undergraduate major in 39 years.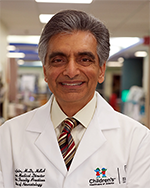 Lucky Jain, M.D., M.B.A.
Chair, Department of Pediatrics at Emory University School of Medicine
Chief Academic Officer, Children's Healthcare of Atlanta
Executive Director, Emory + Children's Pediatric Institute
 Lucky Jain, M.D., M.B.A., is the chair of the Department of Pediatrics at Emory University School of Medicine; chief academic officer of Children's Healthcare of Atlanta; and executive director of Emory + Children's Pediatric Institute. Jain, who is the Richard W. Blumberg Professor, joined Emory in 1994 as associate professor and was promoted to professor in 2001. Jain was a member of the inaugural class of the Woodruff Leadership Academy and received an executive MBA from the Goizueta Business School at Emory in 2004. In 2006, he was appointed medical director of Emory-Children's Center and executive vice chair of the Department of Pediatrics.
 
Jain received his medical degree and completed his residency at the University of Rajasthan in Jaipur, India, and his fellowship in neonatal-perinatal medicine at the University of Illinois at Chicago. He is a specialist in respiratory disorders of the newborn. His research focuses on the physiology of lung sodium and fluid transport, and on strategies to enhance lung fluid clearance, particularly in late preterm infants and those born by elective Cesarean section. His lab is credited with elucidation of the role steroids play in fetal lung fluid clearance and the resulting multicenter trial of antenatal steroid treatment in late preterm gestations.
 
In 2016, Jain was elected scientific chairman of the International Neonatology Association. He is editor of the journal Clinics in Perinatology and has more than 150 publications. He is a member of several national scientific organizations including the American Thoracic Society, American Physiologic Society, Society for Pediatric Research and American Pediatric Society.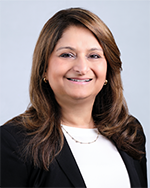 Anjali Kumar, Ph.D.
External Advisory Board Chair
External Innovation Search and Evaluation
Johnson and Johnson Innovation
Anjali Kumar, Ph.D., has 20 years of experience with increasing responsibility in the biopharmaceutical industry, and is currently responsible for developing an external early-stage innovation pipeline aligned with the strategies of Johnson & Johnson's businesses, with primary priority given to the pharmaceutical sector. She previously served as the
Due Diligence Lead, Corporate Development for Shire Pharmaceuticals, and before that she was the
 vice president, nonclinical R&D and scientific affairs at Flexion Therapeutics, Inc. She has a strong scientific background and drug discovery and development experience gained in large pharmaceutical and small biotech company environments. She has experience advancing several small molecules and proteins into initial clinical development and continuing to support them through later stages of development and eventual regulatory approval. Kumar has worked in the area of inflammation in musculoskeletal, respiratory, and cardiovascular diseases. She was previously vice president of R&D at Clinquest, Inc. where she led the strategic drug development consulting team that worked on multiple programs in both the U.S. and in Europe. Prior to that, she was senior director, pharmacology at Critical Therapeutics, Inc. and principal scientist and project leader at Wyeth Research/Genetics Institute. She received her postdoctoral training at Pharmacia and Upjohn, Inc. She holds a Ph.D. in bioengineering from Georgia Institute of Technology and a Bachelor's degree in Chemical Engineering from the Indian Institute of Technology.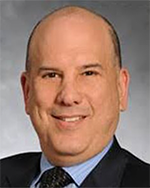 Bruce Lavin, M.D., M.P.H.
Chief Medical Officer
BioSerenity
Bruce Lavin, M.D. has 25 years of clinical experience and more than 15 years of industry experience, leading medical affairs and clinical development programs and divisions for major pharmaceutical companies in the areas of immunology, virology and anti-infectives. Most recently, Lavin was head of external engagement and policy within the neurology unit of UCB, Inc. Lavin was the vice president and therapeutic head for Bristol-Myers Squibb where he led the U.S. clinical and launch preparations for anti-virals in HIV, HCV, rheumatology, and transplant. Prior to Bristol-Myers Squibb, he held senior medical roles for both Novartis and Sanofi-Aventis in the areas of infectious disease, immunology, transplantation, virology and the central nervous system. Additionally, Lavin has a vast military career, currently serving as a medical doctor for the U.S. Navy Reserve. From 2009-2010, he provided medical care and support in a combat area during Operation Iraqi Freedom. Lavin holds a bachelor's degree from the University of California Irvine and a master's of public health from the University of California, Los Angeles. He received his medical degree from the F. Herbert School of Medicine at Uniformed Services University of the Health Sciences in Bethesda, Maryland.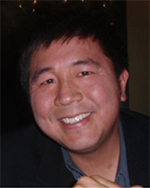 Anthony Lee
Anthony Lee has over 18 years of experience in the medical device business. He is currently the president of Eyegenix LLC, a venture backed start-up developing a biosynthetic cornea for the treatment of corneal blindness.  In 2011, Eyegenix and sister company Skai Ventures were awarded the statewide winner of the APEC 2011 Business Innovation Showcase.  Prior to Eyegenix, Lee led the research and development team at Coalescent Surgical, Inc., a venture funded medical device startup focused on minimally invasive cardiovascular bypass and valve fixation. Coalescent Surgical was acquired by Medtronic, Inc. in 2004. Prior to his work at Coalescent, Lee led R&D efforts at two venture financed companies: Vivant Medical, which was acquired by Valley Lab/Tyco, and AneuRx, which was acquired by Medtronic Inc. Lee is a registered professional engineer in the state of California. He holds numerous U.S. and international patents with several pending. Lee received his BME and MSME from Georgia Tech in 1993 and 1995, respectively. He currently splits his time between San Francisco, CA and Honolulu, HI.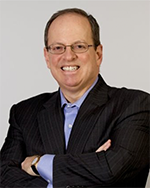 Russell Medford, M.D., Ph.D.
Managing Partner
The Salutramed Group, Inc.
Russell M. Medford, M.D., Ph.D. has served, since April 1, 2009, as chairman and president of Salutria Pharmaceuticals, Inc., a biopharmaceutical company. From 1995 to April 1, 2009, Medford served as president, chief executive officer and director of AtheroGenics, Inc., a publicly-held pharmaceutical company.
Medford serves on the Biotechnology Industry Organization Board of Directors and BIO Emerging Companies Section Governing Body, and he served as Chairman of the Georgia BioMedical Partnership from 2004 to 2007 and the Georgia Biotechnology Industry Organization Board of Directors. Medford was an associate professor of medicine and director of molecular cardiology at the Emory University School of Medicine, and currently holds the appointment of adjunct clinical professor of medicine. Medford received a B.A. from Cornell University, and a M.D. with Distinction and a Ph.D. in Molecular and Cell Biology from the Albert Einstein College of Medicine.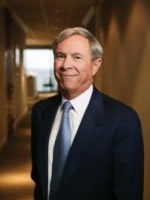 Pete Petit, M.S., M.B.A.
Emeritus Petit Institute Advisory Board Member
Pete Petit is a successful entrepreneurial executive who has also managed several public companies as chairman and CEO. Therefore, his experience and perspectives are brought to the Petit Group's investments.
Petit joined the MiMedx Group, Inc. as chairman of the board of directors, chief executive officer and president in February 2009. From May 2008 until he joined the company, Petit was the president of The Petit Group, LLC, a private investment company. Prior to that, Petit was the chairman and CEO of Matria Healthcare, Inc.
Matria Healthcare was a former subsidiary of Healthdyne, Inc., which Petit founded in 1971. Petit served as chairman and CEO of Healthdyne and some of its publicly traded subsidiaries after Healthdyne became a publicly traded company in 1981. Petit received his bachelor's degree in mechanical engineering and master of science degree in engineering mechanics from Georgia Tech, and an MBA degree in finance from Georgia State University. At Georgia Tech, Petit funded a professorial chair for "Engineering in Medicine," endowed the Petit Institute for Bioengineering and Bioscience, and assisted with the funding of the Biotechnology Building which bears his name. At Georgia State University, he assisted with the funding of the Science Center building which also bears his name. In 1994, he was inducted into the Technology Hall of Fame of Georgia. In 2007, he was inducted into the Georgia State Business Hall of Fame. Petit has previously served as a member of the board of directors of the Georgia Research Alliance, which is chartered by the state of Georgia to promote high technology and scientific development in the state.
Petit fully understands the entrepreneurial spirit and the associated trials and tribulations of growing businesses. The Petit Group seeks investment relationships in private corporations where its management and business expertise may be utilized in addition to its financial resources.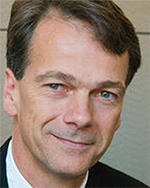 Brock Reeve, M.Phil., M.B.A.
CEO and Co-founder
Eos BioInnovation
Brock Reeve is CEO and Co-founder of Eos BioInnovation, an investment company focused on incubating and launching companies in the regenerative medicine field.  Prior to Eos, Brock was the Executive Director of the Harvard Stem Cell Institute, a research center comprised of the schools of Harvard University and its affiliated hospitals and research institutions. Brock's prior experience was in the commercial sector in both management consulting and operations for technology-based companies, with a focus on life sciences.
Brock was the former CEO of IVIVA Medical where he is now on the Board of Directors.  He is a co-founder of Elevian, on the Board of Directors of Thrive Bioscience and also on the Board of Trustees for the Pioneer Charter School of Science in Everett, MA.
Brock received a BA and MPhil from Yale University and an MBA from Harvard Business School.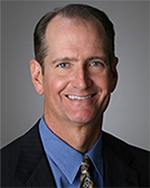 Bruce Rowan
Founder
FM Technologies
Bruce Rowan is an industry executive with extensive general management and commercialization experience in Fortune 500 Global pharmaceutical companies.  In addition to driving dynamic top- and bottom-line growth in large pharmaceutical companies, he has also played key roles in the biotechnology, healthcare information technology, and bioinformatics industries. 
Rowan has commercialized >25 products in a broad range of general medicine, specialty, and orphan disease areas, including four #1 brands and several blockbuster products.  Rowan successfully grew and managed one of the largest multi-billion dollar franchises in the industry.  Rowan has brought >15 new products to market, several of which were first-of-kind or created entirely new product categories.  Rowan's career includes roles at Novartis, Astra Merck, and AstraZeneca.  He holds five industry records and several FDA firsts. 
Rowan earned his B.S. in Biology with Concentration in Genetics from the University of South Carolina and has extended his executive education at the Fuqua School of Business; Duke University, the Stephen M. Ross School of Business; University of Michigan, and Princeton University, his clinical education at the Duke University School of Medicine, and the David Geffen School of Medicine at UCLA, and his advisory roles at Kennesaw State University, Emory University, and the Georgia Institute of Technology.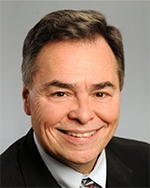 Fred Sanfilippo, M.D., Ph.D.
Director, Healthcare Innovation Program
Emory University
Fred Sanfilippo, M.D., Ph.D., received his B.A. and MSc in physics from the University of Pennsylvania, and his M.D. and Ph.D. from Duke University, where he also did his residency training and joined the faculty from 1979-1992, rising to professor of Pathology, Immunology, and Experimental Surgery.
From 1993-2000, Sanfilippo was the Baxley Professor and Chair of the Department of Pathology at Johns Hopkins, and led the formation of the Johns Hopkins Comprehensive Transplant Center, for which he was the director of research. In 2000, he joined Ohio State University as CEO of the Medical Center, Senior VP for Health Sciences, and Dean of the College of Medicine and Public Health. With over 280 publications and $20 million in personal research grant support, he has received numerous awards and recognition for his research and leadership in transplantation, pathology, and academic medicine, has served on the editorial board of 13 professional journals, and been elected president of seven academic and professional organizations.
Randall (Randy) L. Schiestl, M.B.A.
Vice President, R&D
Global Technology & Services
Boston Scientific Corporation
Randall (Randy) L. Schiestl, PMP, is the Vice President, R&D, Global Technology & Services at Boston Scientific Corporation (BSC) where he leads a team focused on minimally invasive medical devices. Schiestl has global responsibility for building technical community, enabling technology partnerships, driving R&D globalization, and implementing global R&D systems. Engineering teams that he directs are located across multiple facilities both US and OUS, and he chairs the cross-divisional Technical Executive Committee within BSC.
Schiestl has a BSME degree from the University of Minnesota, College of Science & Engineering, high distinction. He also holds MBA and Executive MBA degrees from the University of Minnesota, Carlson School of Management. His work history includes Honeywell, Alliant Techsystems, and Boston Scientific.
Schiestl serves on multiple local and national industry advisory boards and consortiums including the Medical Device Industry Consortium, the Medical Industry Leadership Institute, Heart Advisory Committee, Medical Alley, FIRST Robotics plus UMN Biomedical, Medical Device Center, Pediatric Device Innovation Consortium, Nanotechnology Industry Advisory Boards, and the Dean's Advisory Board. He also serves on the Parker H. Petit Institute for Bioengineering and Bioscience External Advisory Board at the Georgia Institute of Technology. Schiestl received the 2011 UMAA Alumni Service Award from the University of Minnesota, College of Science & Engineering, and the Design of Medical Devices Conference Award in 2012. Schiestl was elected to the American Institute for Medical and Biological Engineering (AIMBE) College of Fellows in 2015.
M. Richard Shen, Ph.D.
Chief Product Officer
Omniome, Inc.
Richard Shen, Ph.D. is the Chief Product Officer of Omniome where he leads the Engineering, Scientific Operations and Collaborations groups. He is responsible for directing the product development teams to innovate and create one of the most accurate Next-Generation Sequencing platforms. Richard is active in the investment community as part of Tech Coast Angels in San Diego and is managing director of RS Technology Ventures, LLC. He is also on the Board of Directors of several public and private companies in the liquid biopsy and therapeutic markets.
Previously, Richard held many senior positions in his 15-year career at Illumina. He has been responsible for Operations, Consumables Product Development and Oncology R&D. As Vice President of Oncology R&D, he led the teams that developed applications for the analysis of tumor genomes. He also guided the team that created the initial processes for the startup GRAIL, Inc. a company focused on detecting early-stage cancer from blood samples.
Richard holds several key patents in the fields of nucleic acid analysis and sequencing. One of his patents enabled the development of a process to sequence the human genome for less than $1,000.
Richard is an alumnus of UCLA (B.S.) and LSU Medical Center (Ph.D.). He did postdoctoral fellowships at University of Michigan Medical Center to study gene therapy and Lawrence Livermore National Laboratories to study variation in DNA repair genes.