How We Can Help
As a part of Georgia Tech's strong commercialization eco-system, the Petit Institute for Bioengineering and Bioscience (IBB) is dedicated to helping our bio researchers translate their technologies from bench to bedside. We are here to help their research get to the marketplace so it can have a societal impact and improve the human condition. Whether that is helping guide them through a start-up company process, or learning how to fund and commercialize their technology, IBB provides the expertise to support our bio researchers. 
For inquiries, contact Cynthia Sundell, Ph.D., Principal, VentureLab, Senior Director of Life Sciences, IBB, or Harold Solomon, Principal, VentureLab.

BioHive
Read our latest editions of our commercialization e-newsletter, BioHive -
Subscribe here to get BioHive directly in your inbox! 
Previous Seminar Recordings
Bio LaunchPad Seminar 
Leveraging the NIH Small Business Program and Entrepreneurial Resources
Featuring - Stephanie Davis, Ph.D.; Saroj Regmi, Ph.D.; Josh Hooks, PHD; Stacie Gutowski, Ph.D.
June 29, 2023
Bio LaunchPad Seminar 
"Building a Regenerative Medicine Start-Up Company"
Anthony Japour, M.D., CEO iTOLERANCE, Inc
March 30, 2023
Bio LaunchPad Seminar series
"Startup Accelerator IndieBio NY Info-session" 
Michael Craige, Ph.D., IndieBioNY 
February 2, 2023
Technology Transfer at Georgia Tech
Mary Albertson, Director, Office of Technology Licensing
November 10, 2022
Presentation Slides (GT credentials required) 
Bio LaunchPad Seminar Series
"Launch Your Innovation into Georgia's Thriving Life Science Ecosystem"
Featuring - Maria Thacker-Goethe, MPH, Edie Stringfellow; and Kristin Boscan
November 1, 2022
Bio LaunchPad Seminar Series 
"What You Need to Know About Raising Capital"
Connor Seabrook, M.B.A. - Georgia Research Alliance 
November 18, 2021
Petit Entrepreneurship Academy - Christopher Seabolt
"What Venture Capitalists Are Looking For - And How to Provide It" 
January 12, 2021
Bio LaunchPad Seminar Series 
"What is Patentable, Enablement and Examples, and Basics of Patent Prosecution"
Yvonne Shyntum, Ph.D., J.D., Partner, Pabst Patent Group
March 24, 2022
Petit Entrepreneurship Academy
"Networking for Entrepreneurs and How to Give an Effective Elevator Pitch" 
Kirk Barnes & Jane McCracken
September 13, 2019
Commercialization Successes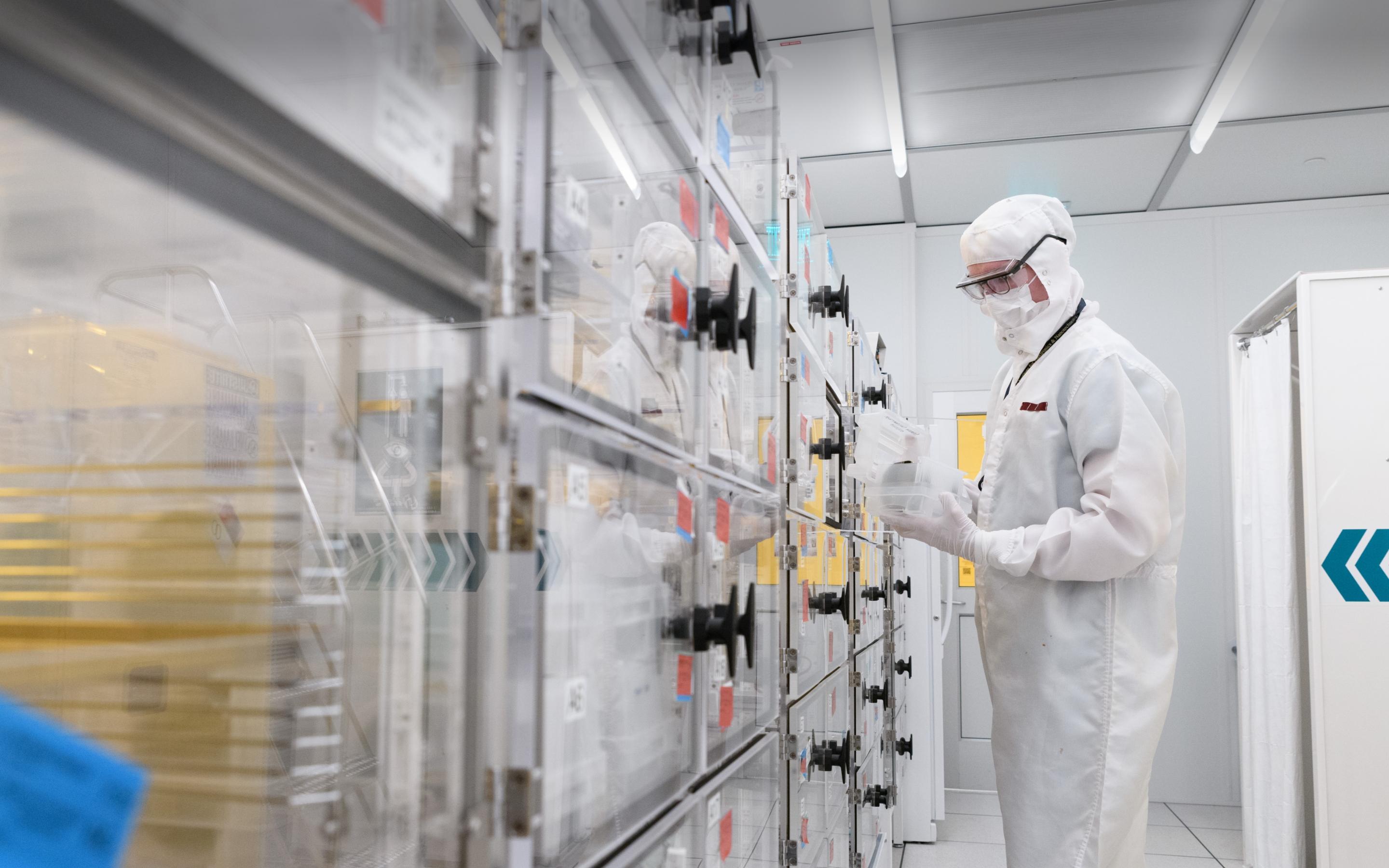 New Startup Makes Developing Gene Therapies Faster and Easier
Today, cell and gene therapies treat and could even cure terminal diseases like leukemia and spinal muscular atrophy, but unlocking their full potential is still a challenge for therapy developers.
Both types of therapies rely on living cells comprised of hundreds of thousands of biomolecules to work in unison. And in order for therapy developers to meet safety and production standards, they must rely on complex and time-consuming analytical approaches that are slow and inaccurate.
Now, a new startup, Andson Biotech, hopes to make the development and production of these therapies easier. Andson was launched from a partnership between the Georgia Institute of Technology and the National Science Foundation Engineering Research Center for Cell Manufacturing Technologies (CMaT). The company develops new sensors to discover the next groundbreaking cell and gene therapies.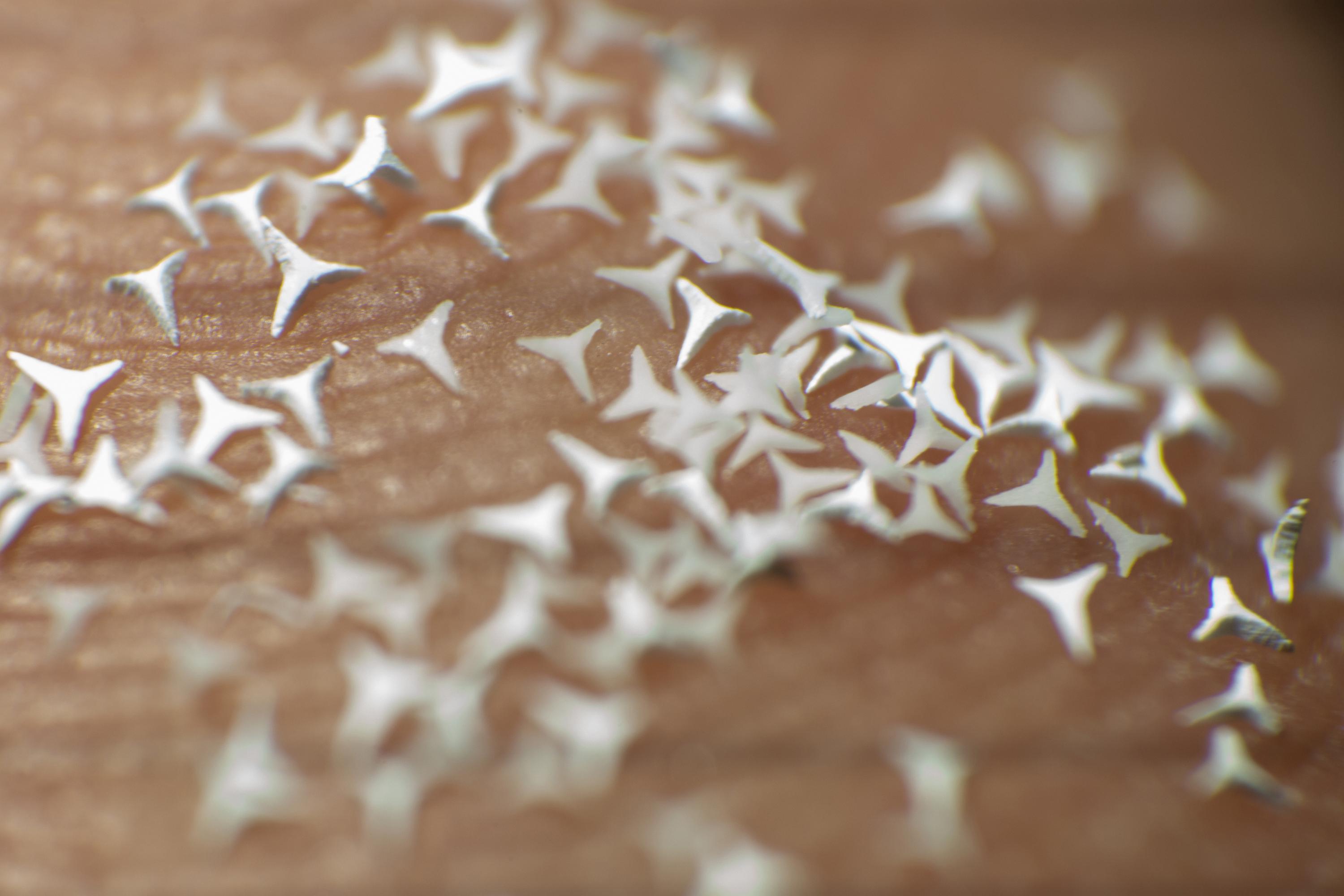 STAR Particle Tech Lures Venture Capital Funding
Skin diseases affect more than 2 billion people, of all ages. These diseases can be congenital, infectious, degenerative, inflammatory, sometimes cancerous, and often are hard to treat. Drugs applied topically are poorly absorbed across the skin barrier, while oral or injected therapeutics can lead to unwanted side effects.
But a medicinal skin cream containing microscopic STAR particles comprised of microneedle projections is one step closer to becoming a commercial reality with the emergence of Aldena Therapeutics from a Georgia Institute of Technology lab.
Mark Prausnitz, principal investigator of the Laboratory for Drug Delivery, has announced a series A investment of $30 million for Aldena – the company he co-founded – from Medicxi Ventures. Series A is typically a startup company's first significant round of venture capital financing.
"This puts us in a very secure position, where we can focus on the research and meeting milestones, so that we can make a real difference in medicine," said Prausnitz, Regents Professor and J. Erskine Love Jr. Chair in the Georgia Tech School of Chemical and Biomolecular Engineering.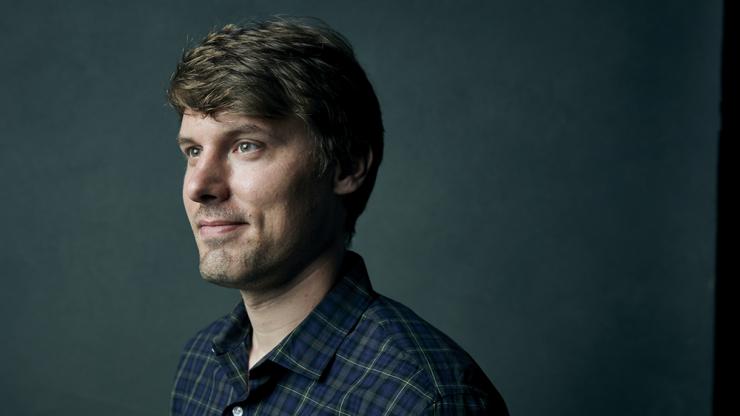 Beam Therapeutics Acquires Dahlman's Gene Therapy Startup
A startup spun out of Georgia Tech in 2018 to guide gene therapies using lipid nanoparticle technology has been acquired by Beam Therapeutics in an all-stock deal announced Feb. 23, 2021.
Guide Therapeutics was born out of DNA barcoding and data storage work in the lab of James Dahlman, associate professor in the Wallace H. Coulter Department of Biomedical Engineering at Georgia Tech and Emory University. Dahlman co-founded Guide to efficiently develop safe gene therapies with a former graduate researcher in his lab, Cory Sago.
Lymphatech Launched from Dixon's Lab
Lymphatech was launched out of Brandon Dixon's lab at Georgia Tech, based on former graduate student Mike Weiler's Ph.D. thesis work on imaging the lymphatics system. Using Lymphatech's iPad imaging software, patients and their oncology clinicians can more closely monitor disease progression and intervene. 
 
Weiler met his co-founder, Nate Frank, MBA 2014, during the Scheller Business School TI:GER program, which helped with early customer discovery and business models. Weiler and Frank also took advantage of Georgia Tech's startup programs including VentureLab and the Georgia Research Alliance. Funding for Lymphatech has reached $2M from seed stage investors.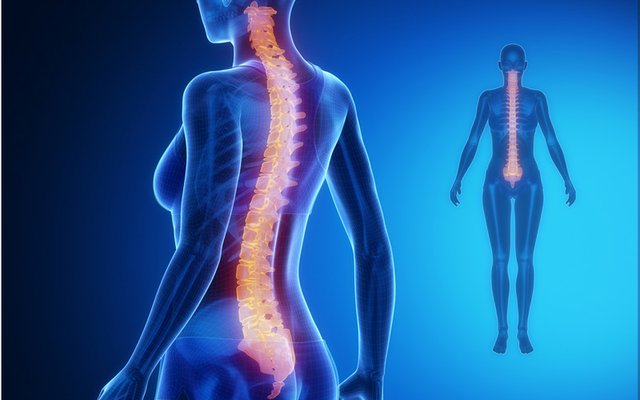 Vertera Spine Acquired by Leading Medical Device Company
Chris Lee, Ph.D., is a Georgia Tech alumni and co-founder and former CEO of Vertera, a spinal implant company. 
Lee began his post-doc career at another GT spinout, MedShape, founded by Ken Gall, who co-founded Vertera with Lee. Vertera's success was built around solving the problem of titanium discs failing to integrate well with bone in spine injury cases. Slipping of the titanium disc caused pain and risked permanent nerve damage. 
Vertera's innovation, based on early work at Georgia Tech in a polymer called PEEK, involved a creative approach to making the polymer porous. Nearby bone responded to the porous topographic queues by growing into the PEEK forming a strong bond, solving the slipping disc problem.
Vertera was acquired by NuVasive, a leading medical device company in 2017.
Bio LaunchPad Seminar Series

Helping Georgia Tech entrepreneurs learn how to fund and commercialize their technology.
Bench2Market Talks
This free educational series is hosted monthly from September – June to provide commercialization guidance to the university research community. Each session features lectures, panel discussions, or workshops lead by content experts on topics critical for technology translation success. 
This series is co-sponsored by Biolocity, the Georgia Clinical & Translational Science Alliance (CTSA), and the Petit Institute for Bioengineering and Bioscience.