Bio LaunchPad Seminar Series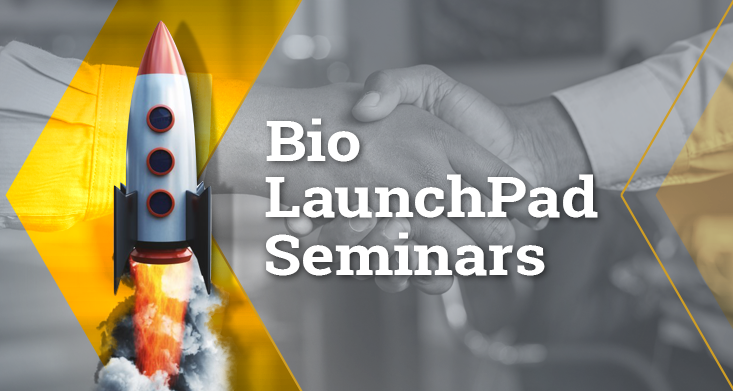 Helping Georgia Tech entrepreneurs learn how to fund and commercialize their technology.
This free educational series is hosted monthly from September – June to provide commercialization guidance to the university research community. Each session features lectures, panel discussions, or workshops lead by content experts on topics critical for technology translation success. 
This series is co-sponsored by Biolocity, the Georgia Clinical & Translational Science Alliance (CTSA), and the Petit Institute for Bioengineering and Bioscience.
Previous Seminar Recordings
Bio LaunchPad Seminar Series
"What is Patentable, Enablement and Examples, and Basics of Patent Prosecution" - Yvonne Shyntum, Ph.D., J.D., Partner, Pabst Patent Group - March 24, 2022
Bio LaunchPad Seminar Series
"What You Need to Know About Raising Capital" - Connor Seabrook, M.B.A. - Georgia Research Alliance - November 18, 2021
Petit Entrepreneurship Academy - Christopher Seabolt
"What Venture Capitalists Are Looking For - And How to Provide It" - January 12, 2021
Petit Entrepreneurship Academy - Kirk Barnes & Jane McCracken
"Networking for Entrepreneurs and How to Give an Effective Elevator Pitch" - September 13, 2019
The I-CORPS Experience: Hear First-hand from Your Colleagues
The Innovation Corps (I-Corps) program aims to develop scientific and engineering discoveries into useful technologies, products and processes.