IEN conference facilities are available for reservations at no cost, for official Georgia Tech events during standard business hours.
To reserve a room, visit the GT Events Management System and log in with your GT credentials. Go to Request Space and select your desired location from the dropdown menu. Once your reservation is confirmed, you will receive a confirmation email.
Refer to the graphic below for steps in completing the reservation process. Additional help is provided in our Reservation Tutorial.
For questions regarding conference room support, please contact Michael Carson, Admin Professional Sr., Cell: 470-512-4581, Email: michael.carson@ien.gatech.edu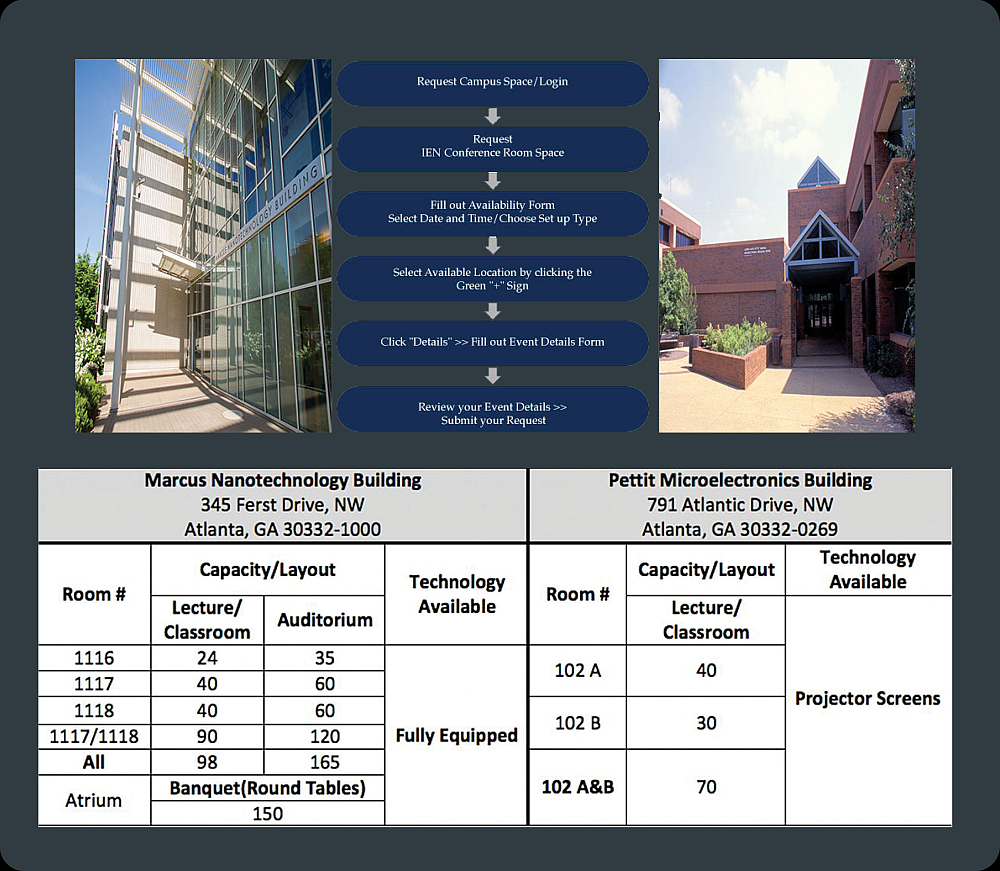 Other Conference Room Space
The Technology Square Research Building (TSRB) conference rooms can accommodate 25-93 people. Visit the TSRB Meetings & Events page for and more information.