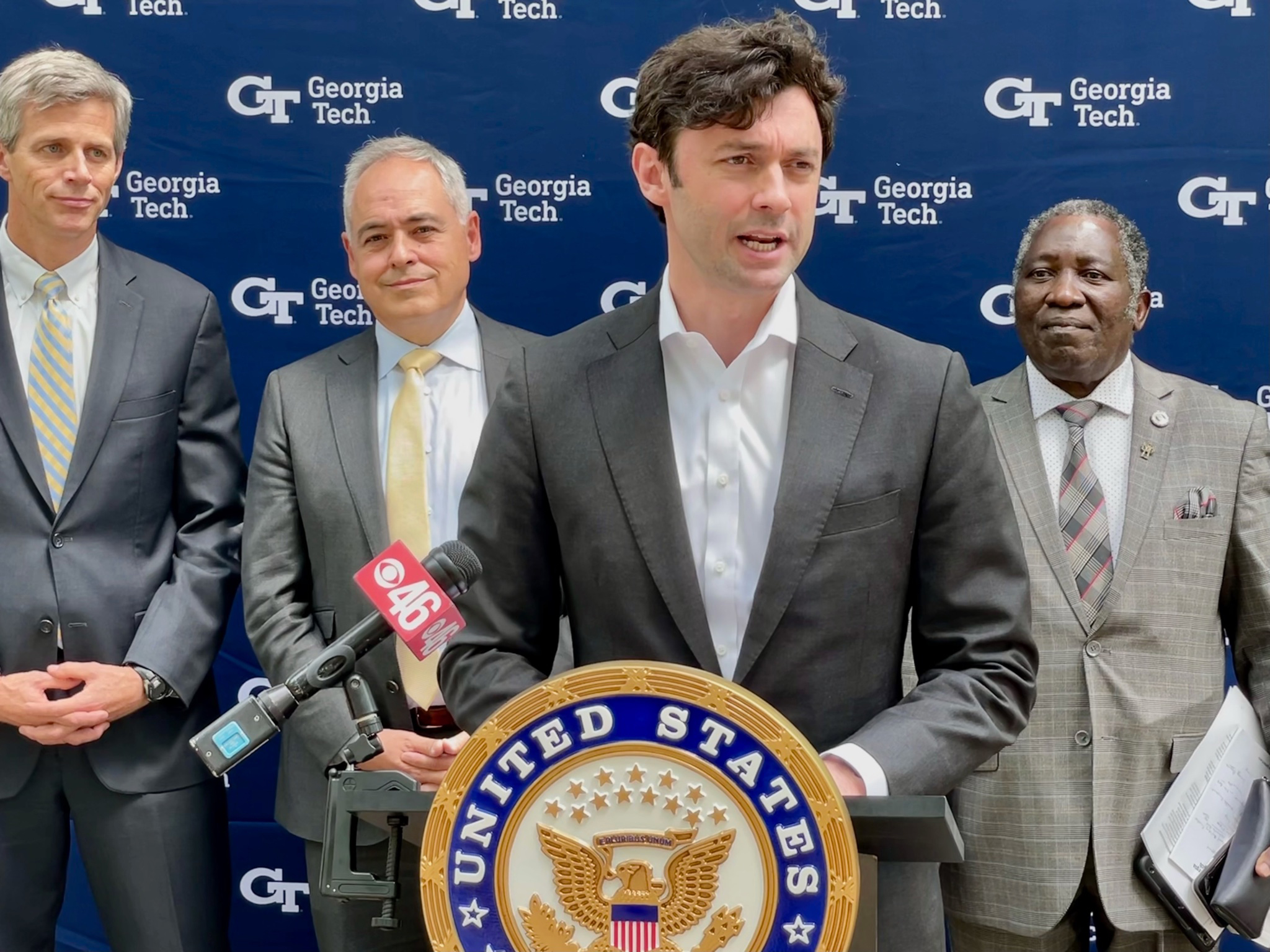 U.S. Senator Jon Ossoff Visits Georgia Tech
Georgia U.S. Sen. Jon Ossoff visited Georgia Tech's campus on Friday, April 29. His stop at Tech brought major stakeholders in Georgia together in a roundtable discussion to explore the potential for a hydrogen hub in the Southeast.

The Bipartisan Infrastructure Law includes $8 billion to establish regional hydrogen hubs that will conduct the research and development necessary to make hydrogen a viable, cost-effective, and clean energy carrier.
Featured Publication
Georgia Tech Hydrogen Activities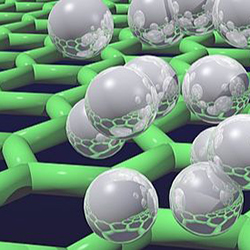 The Georgia Institute of Technology has a broad range of testbeds, industry partnerships, and federal programs across the hydrogen value chain, including hydrogen production, storage/transport, and utilization. Georgia Tech is also focused on developing diverse STEM talent for such industries.
Featured Center
Direct Air Capture Center (DirACC)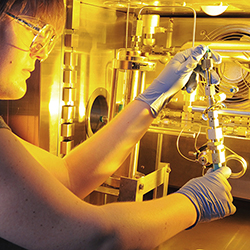 The Direct Air Capture Center (DirACC) is the culmination of more than a decade of research at Georgia Tech to develop materials and processes that extract carbon dioxide (CO2) directly from the atmosphere. Climate models suggest that negative emissions technologies (NETs) will need to be developed and deployed in order to stabilize the climate. With several recent awards, Georgia Tech researchers have launched the Direct Air Capture Center (DirACC). DirACC will create a forum for collaborative research on NETs and DAC, bringing together researchers from across the Institute working in energy, sustainability, policy, and related fields.
Blank Space (Medium)
(text and background only visible when logged in)
News
The Georgia Tech student team, "English Avenue Yellow Jackets", is the 2022 Design Challenge Residential Division Grand Winner for the …
Marilyn Brown is a world-leading expert on renewable energy and energy efficiency, a transformative intellectual thinker, and one of the founders…
IDEaS is one of Georgia Tech's 10 interdisciplinary research institutes within the Georgia Tech Research enterprise.
…