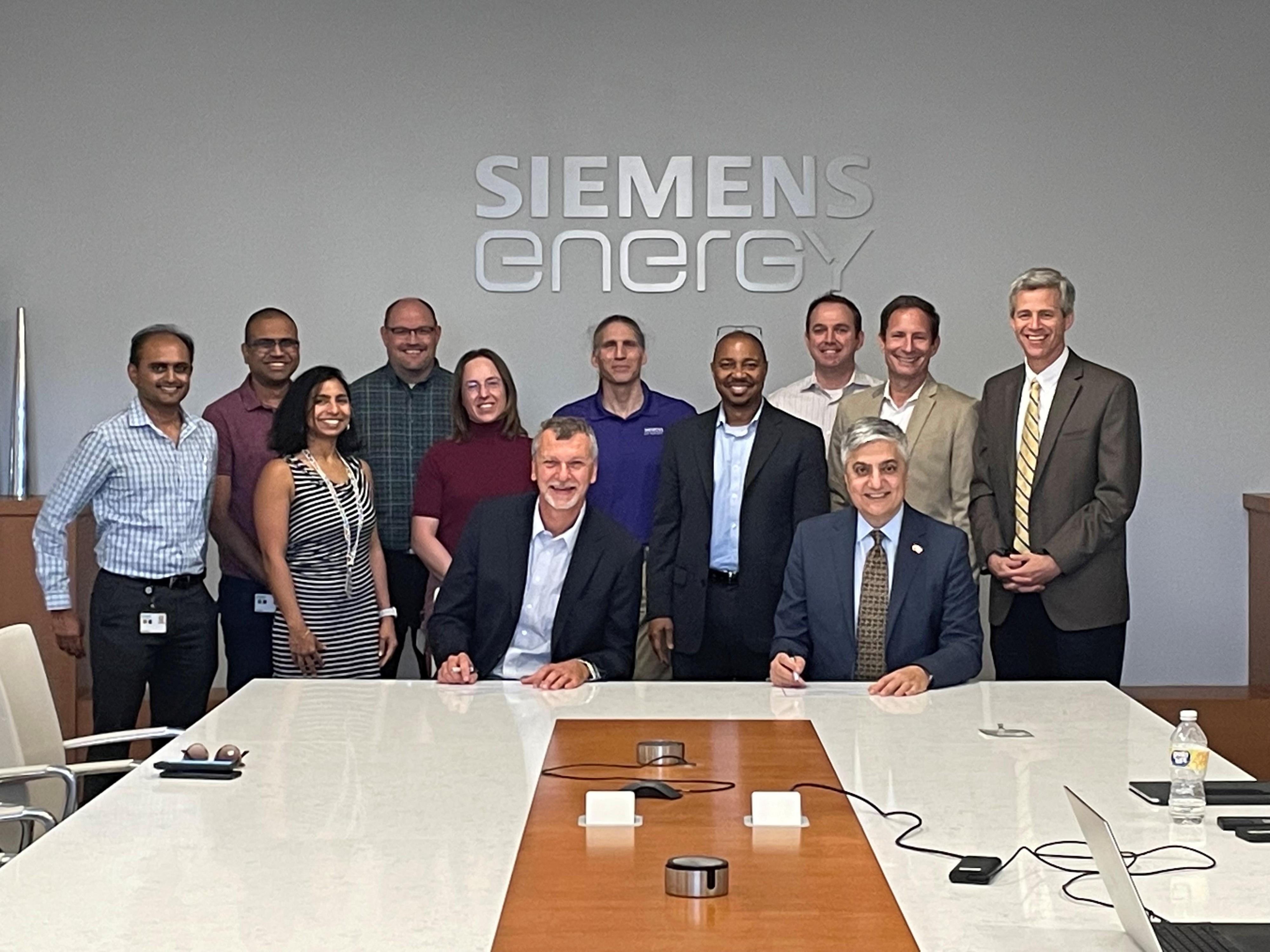 Siemens Energy and Georgia Tech Sign Agreement to Focus on Energy Technology Development
At a signing ceremony at Siemens Energy's Innovation Center-Orlando, Siemens Energy and the Georgia Institute of Technology this week formalized their commitment to collaborate on solutions to meet society's increasing demand for energy in an economically and environmentally sustainable manner. With the inauguration of the Innovation Center earlier this year, Siemens Energy announced its intention to expand its work with leading research universities on a broad range of energy technologies. The master research agreement will allow Georgia Tech and Siemens Energy to conduct joint research, as well as openly support each other's independent research and development work. The two organizations have a decades-long history of collaboration on energy projects, particularly focused around design, materials, manufacturing, and gas turbine combustion.
Featured Publication
Georgia Tech Hydrogen Activities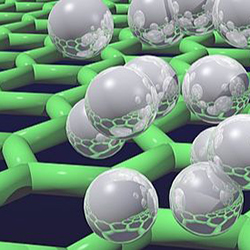 The Georgia Institute of Technology has a broad range of testbeds, industry partnerships, and federal programs across the hydrogen value chain, including hydrogen production, storage/transport, and utilization. Georgia Tech is also focused on developing diverse STEM talent for such industries.
Georgia Tech Hydrogen Energy Activities
Featured Center
Direct Air Capture Center (DirACC)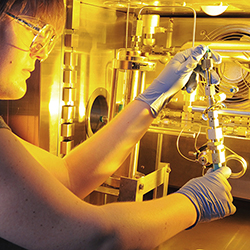 The Direct Air Capture Center (DirACC) is the culmination of more than a decade of research at Georgia Tech to develop materials and processes that extract carbon dioxide (CO2) directly from the atmosphere. Climate models suggest that negative emissions technologies (NETs) will need to be developed and deployed in order to stabilize the climate. With several recent awards, Georgia Tech researchers have launched the Direct Air Capture Center (DirACC). DirACC will create a forum for collaborative research on NETs and DAC, bringing together researchers from across the Institute working in energy, sustainability, policy, and related fields.
Blank Space (Medium)
(text and background only visible when logged in)
News
Three Georgia Tech projects will receive more than $4.7 million in direct…
The state of Georgia is at the epicenter of what may be the largest investment in clean energy…
Whether they know it or not, most city dwellers have probably been inside a so-called "green"…
Events
Returning March 10–25, 2023, the Atlanta Science Festival is an annual public celebration of local science and technology. Curious people of all ages will explore the science and technology in our
Convening Georgia Tech and Industry to Advance Energy Storage Technologies To view the agenda and registration information, visit the Battery Day website at: research.gatech.edu/georgia-tech-battery
Georgia Tech will be closed on July 4 in observance of Independence Day.