EPICenter Releases Energy 101 Mini MOOC (Massive Open Online Course)
The Energy 101 SE video series provides high level as well as regional perspectives on energy systems, resources, economics, policy, and technology fundamentals for a general audience from ages 14 to 114. It builds upon a previous and comprehensive Energy 101 MOOC developed by Georgia Tech's Strategic Energy Institute and originally launched in 2012. Nearly 100,000 learners accessed the course in the past decade with about ten percent completing the entire 40 modules.
Featured Publication
Georgia Tech Hydrogen Activities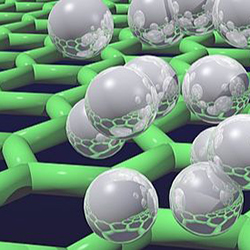 The Georgia Institute of Technology has a broad range of testbeds, industry partnerships, and federal programs across the hydrogen value chain, including hydrogen production, storage/transport, and utilization. Georgia Tech is also focused on developing diverse STEM talent for such industries.
Georgia Tech Hydrogen Energy Activities
Featured Center
Direct Air Capture Center (DirACC)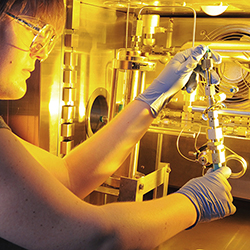 The Direct Air Capture Center (DirACC) is the culmination of more than a decade of research at Georgia Tech to develop materials and processes that extract carbon dioxide (CO2) directly from the atmosphere. Climate models suggest that negative emissions technologies (NETs) will need to be developed and deployed in order to stabilize the climate. With several recent awards, Georgia Tech researchers have launched the Direct Air Capture Center (DirACC). DirACC will create a forum for collaborative research on NETs and DAC, bringing together researchers from across the Institute working in energy, sustainability, policy, and related fields.
Blank Space (Medium)
(text and background only visible when logged in)
News
Along with the Georgia Tech faculty tapped and reappointed as Regents' Professors and Researchers at the Aug. 9 University System of Georgia (USG…
The Center for Advancing Sustainable and Distributed Fertilizer Production (CASFER) is a collaborative effort between the National Science…
The Summer of 2022 is off to an energetic start! The Energy, Policy, and Innovation Center (EPICenter) hosted two week-long cohorts of "Energy…