Research Overview
Materials research at Georgia Tech is comprehensive, addressing the major technologies that can improve our lives in the next century and beyond. It ranges from advances in polymers and macromolecules, to nanostructures and materials for engineered devices, to materials and interfaces for catalysis and separations, to functional electrodes for batteries and fuel cells, to functional photonic and electronic materials, to advanced structural materials, to name a few.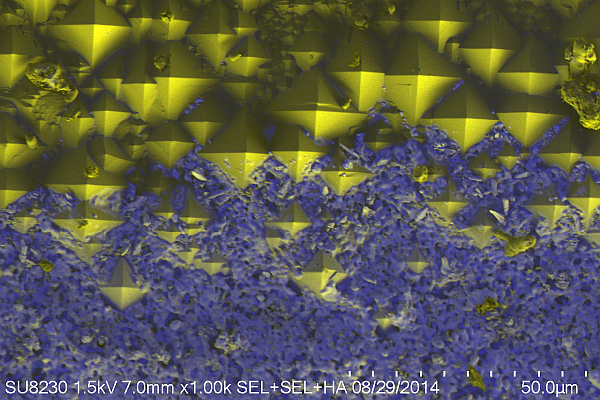 Characterization
Remote & Real-time Measurements | Faisal Alamgir
Professor Fiasal Alamgir  will lead a team effort to transform campus materials characterization facilities on two fronts: 1) turning passive experiments into in-situ/operando ones by designing alternate sample environments that change samples in real time, and 2) increasing safety and efficiency in characterization spaces via remote operations where feasible to do so, and in cases where remote operation compromises results, finding solutions to alleviate the compromises.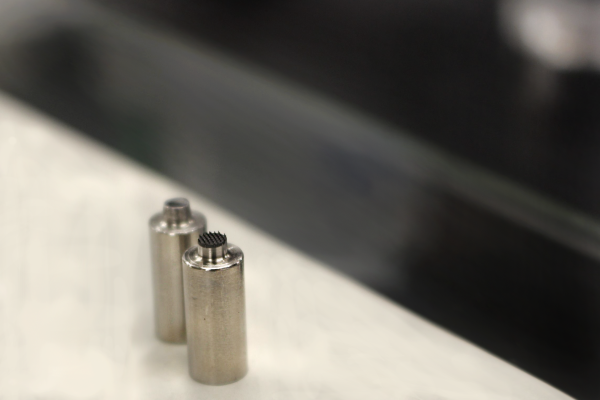 Energy Materials
Materials for Energy Storage |
Matt McDowell
Investment in battery research and technology is rapidly growing, and Georgia Tech's strong energy storage research community is well positioned to make an impact in the development of next-generation energy storage devices. Professor Matt McDowell foresees that IMat and the Strategic Energy Institute (SEI) could both play important roles in enabling the formation of an energy storage initiative that will bring the community together and provide improved external advertisement of Georgia Tech's capabilities for energy storage research.
Functional Inorganic Materials
C.H.I.P.S. Initiative - Electronic & Ferroic Materials | Asif Khan
The CHIPS Act for America has designated microelectronics as a national R&D priority. As an Initiative lead, Professor Asif Khan's primary goal will be to leverage the unique strengths of Georgia Tech in the broad area of electronic materials and create strategic initiatives in terms of team building and connecting to other players and the government agencies. In doing so, the Institute will be primed for taking up a leadership role in the upcoming large funding opportunities in electronic materials.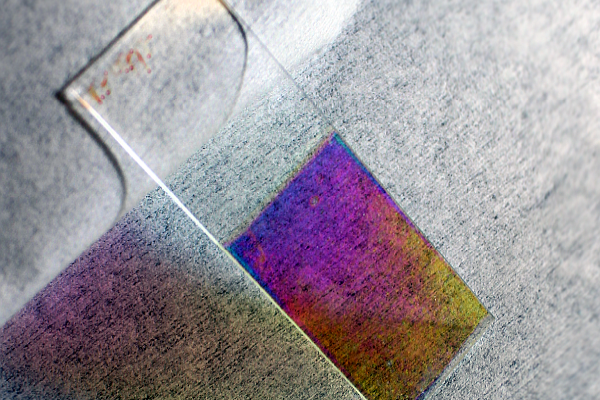 Functional Organic Materials
Polymer Electronics & Photonics | Natalie Stingelin
Soft Matter research could considerably profit by being interweaved with hard materials activities — with many synergies and massive untapped possibilities for IMaT. Professor Natalie Stingelin proposes teaming with MSE's SoftBio Topical Working Group, Georgia Tech's Polymer Network, the Center for Organic Photonics and Electronics and the Renewable Bioproducts Institute to create a unique materials research environment that is capable to work across traditional material classes and raise the recognition of the Materials innovations at Georgia Tech to the international stage.
Materials Upcycling
Circularity of Biopolymers |
Kyriaki Kalaitzidou
Professor Kalaitzidou believes that the circularity of materials is an area where Georgia Tech faculty from across Units can have a tremendous impact both in terms of fundamentals, such as the design of new polymers for recyclability, and applied research, such as scalable processes for sorting and re(up)cycling of end-of-life plastics, composites and other materials. Additionally, this strategic theme aids the development of technological innovations that provide positive societal, economic and environmental impacts.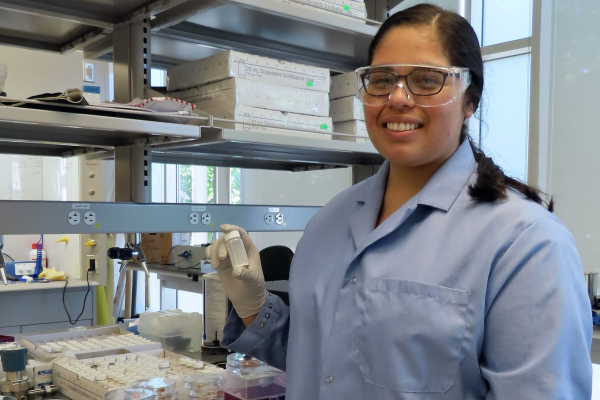 Nanomaterials
Devices as Materials |
Michael Filler
Professor Michael Filler will bring together IMat faculty to consider the applications, secure external funding for, and advance the research required to create materials comprised of nanoscale functional devices. A key goal of Prof. Filler's initiative will be to interface faculty with expertise in synthesis and processing with those targeting specific applications to identify opportunities where nanoscale devices can both solve existing technical challenges as well as open new directions. The intersection of science and engineering required for this work will offer natural opportunities for members of other IRIs and multiple Colleges to interact.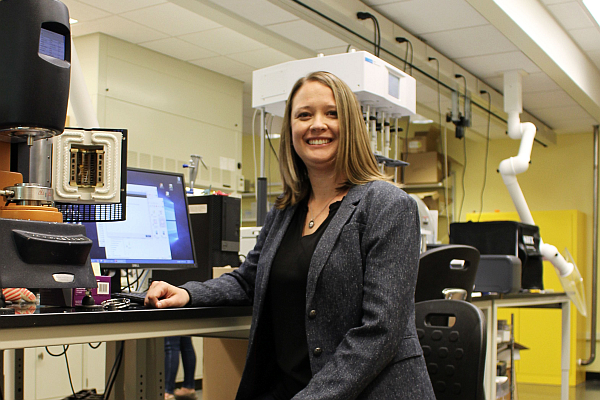 Polymers
Depolymerizable Polymers & Upcycling | Blair Brettmann
Professor Blair Brettmann is dedicated to further raising the quality and profile of polymer research at Georgia Tech by pairing a wide-ranging network with targeted initiatives based on growing research topics. As the Polymers Initiative Leader, she will support the Georgia Tech Polymer network within IMat, while building a stronger network for IMat with polymer faculty. In building the initiatives within IMat, she plans to focus on specific needs and develop programming that will provide immediate value as well as lay the groundwork for long-term strengths. She is well placed to immediately advertise IMat initiatives to a strong network of polymer interested faculty that already exists at Georgia Tech.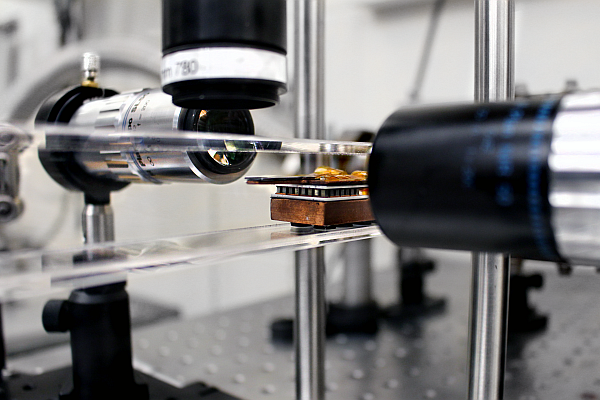 Quantum Systems
Materials for Quantum Science & Technology | Chandra Raman
Professor Chandra Raman envisions the development of "World-Ready" quantum systems, including room temperature quantum information processing and hybrid platforms combining quantum systems with MEMS and integrated photonics. Raman will seek to connect the vast photonics and MEMS expertise at Georgia Tech with other researchers in the materials domain, both at GT and GTRI, to explore novel science and engineering approaches to address the challenges of growing quantum information systems to industrial scale.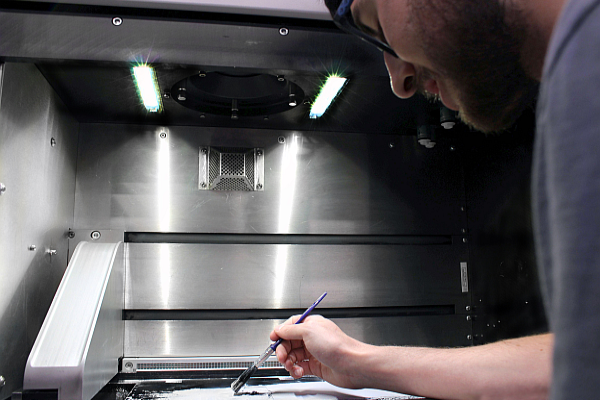 Structural Materials
Materials Laboratories for the Future | Aaron Stebner
In order to create a more cohesive "materials voice" and more effectively pursue resources and funding, Professor Aaron Stebner proposes the development of plans for facilities that are based upon future-focused, GT-specific identity assessments. To drive successful outcomes, each plan will be built upon 2-pronged, identity-driven mission statements that clearly define: 1) how the facility enables future research that is not possible with today's facilities and 2) why/how GT is uniquely positioned to host and operate the facility.