Blank Space (Medium)
(text and background only visible when logged in)
Interdisciplinary Research
New concepts are often birthed in the research laboratory with the potential to generate game-changing, disruptive technologies that affect new generations of products, ranging from microelectronic sensors and communication devices, to energy harvesting systems, to mobile devices for energy conversion and storage, to sustainable transportation systems. Novel methodologies and interdisciplinary modes of collaboration to accelerate the pace of evaluating and translating these technologies into industry practice are key ingredients that play into Georgia Tech's strengths in fundamental research and industry-relevant development.
Data Science & Informatics for Materials
Through the Center for Materials Design Development and Deployment (MD3), the Georgia Institute of Technology has established the first university-industry collaborative research center in the nation focused solely on materials data science and enabled by a robust cyber infrastructure, e-collaboration platforms, and query -able persistent data warehousing. MD3 also serves as an attractor for industry and startups working at the intersection of materials discovery, development and big data at the new, campus adjacent HPC facility. MD3 and its partners will also establish the first comprehensive materials e-innovation ecosystem.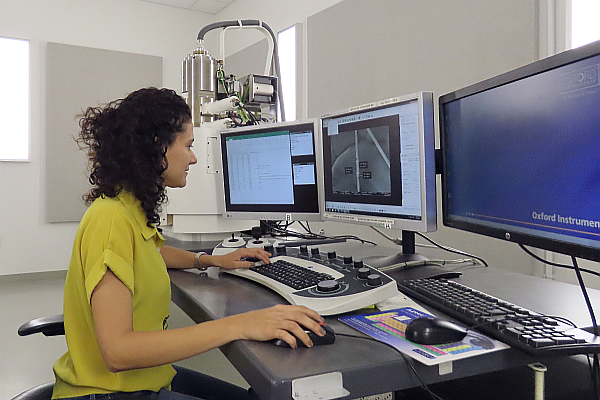 News
This story by Jeremy Rumsey first appeared on Oak Ridge National Laboratory: Neutron Sciences Advanced materials with more novel properties are…
When Rammohana Rao Tummala, the son of a farmer, left his village in Andhra Pradesh for engineering school, he knew he was a first. The first in his…
Materials research spans a broad spectrum from fundamental science to engineered products and their societal impacts. Innovation and breakthroughs…
Events
Prof. Leonard F. Register | Dept. of Electrical and Computer Engineering, University of Texas at Austin
Abstract: This presentation will address material options,…