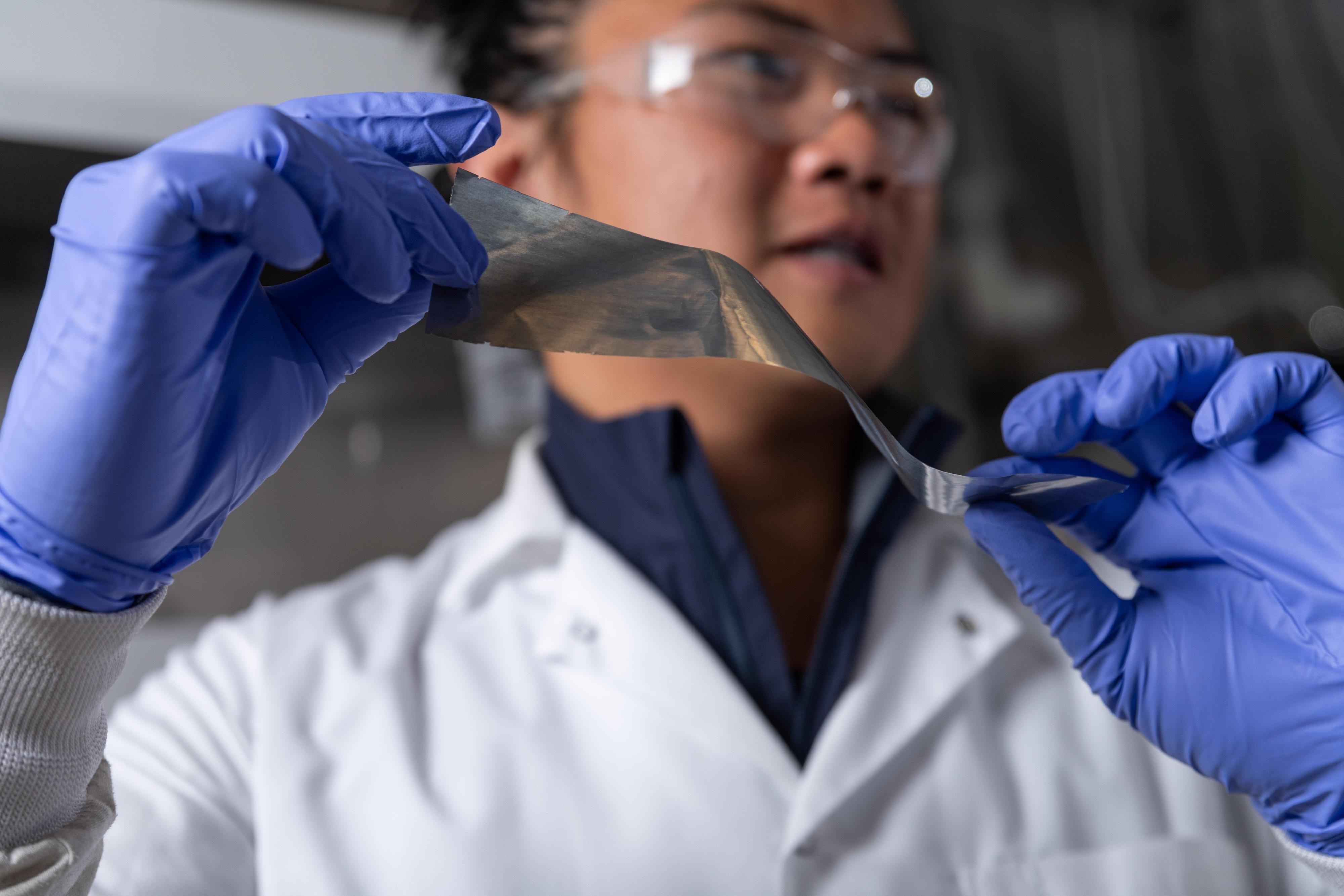 Aluminum Materials Show Promising Performance for Safer, Cheaper, More Powerful Batteries
A good battery needs two things: high energy density to power devices, and stability, so it can be safely and reliably recharged thousands of times. For the past three decades, lithium-ion batteries have reigned supreme — proving their performance in smartphones, laptops, and electric vehicles.
But battery researchers have begun to approach the limits of lithium-ion. As next-generation long-range vehicles and electric aircraft start to arrive on the market, the search for safer, cheaper, and more powerful battery systems that can outperform lithium-ion is ramping up.
A team of researchers from the Georgia Institute of Technology, led by Matthew McDowell, associate professor in the George W. Woodruff School of Mechanical Engineering and the School of Materials Science and Engineering, is using aluminum foil to create batteries with higher energy density and greater stability. The team's new battery system, detailed in Nature Communications, could enable electric vehicles to run longer on a single charge and would be cheaper to manufacture — all while having a positive impact on the environment.
Featured Publication
Georgia Tech Hydrogen Activities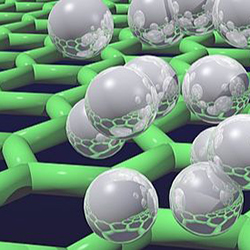 The Georgia Institute of Technology has a broad range of testbeds, industry partnerships, and federal programs across the hydrogen value chain, including hydrogen production, storage/transport, and utilization. Georgia Tech is also focused on developing diverse STEM talent for such industries.
Georgia Tech Hydrogen Energy Activities
Featured Center
Direct Air Capture Center (DirACC)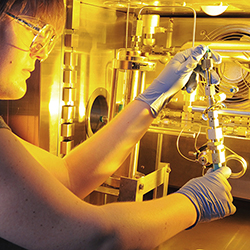 The Direct Air Capture Center (DirACC) is the culmination of more than a decade of research at Georgia Tech to develop materials and processes that extract carbon dioxide (CO2) directly from the atmosphere. Climate models suggest that negative emissions technologies (NETs) will need to be developed and deployed in order to stabilize the climate. With several recent awards, Georgia Tech researchers have launched the Direct Air Capture Center (DirACC). DirACC will create a forum for collaborative research on NETs and DAC, bringing together researchers from across the Institute working in energy, sustainability, policy, and related fields.
Blank Space (Medium)
(text and background only visible when logged in)
News
Gigatons of greenhouse gas are trapped under the seafloor, and that's a good thing. Around the coasts of the continents, where slopes sink down…
Each year, exposure to airborne particulate matter known as PM2.5 (particles with a diameter smaller than 2.5 micrometers) leads to millions of…