Education
 
At SEI, Energy Literacy is a Priority
SEI is committed to increasing the public's understanding of the broad and complex world of energy systems. That's why we engage in a range of activities designed to promote energy literacy in a diversity of groups ranging from high school students to policymakers, to the general public, and especially to Georgia Tech students.
High School Students
Summer Camp: EPICenter hosts an annual STEAM (Science, Technology, Engineering, Arts, Math) Whistle summer camp for high school students grades 9-12, focused on energy. The popular weeklong camp incorporates educational, hands-on activities and real-world simulations of energy markets to teach critical energy concepts in an engaging and accessible manner.
https://camps.ceismc.gatech.edu/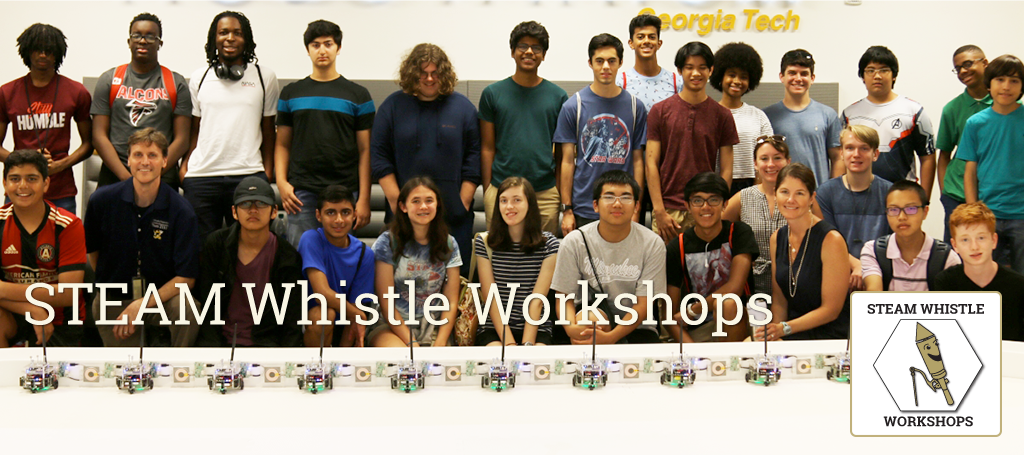 General Public
Energy 101: Launched in 2012 and hosted on Coursera, Energy 101 saw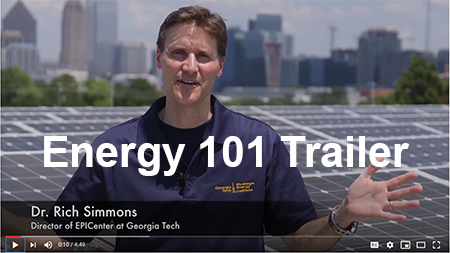 over 100,000 registrants before being retired. Its replacement is scheduled to launch in mid 2021.
Energy in the Southeast: In 2021 EPICenter will release a new series of videos focused on the energy landscape in the Southeastern U.S.
Policy Makers
Energy for Staffers: A forum designed to meet the unique needs of state and federal energy staffers, SEI gives policymakers the technical knowledge needed to make informed policy decisions.
For more information, email: comments@energy.gatech.edu
Georgia Tech Students
Student Energy Club: This dynamic student organization brings together undergraduate and graduate students from across campus to learn about and discuss energy issues in a multi-disciplinary fashion. The club's main activity is their weekly Energy Chats where an invited speaker will present on an area of their work in the energy landscape. Speakers come from a variety of perspectives that touch on the technology, economics, and policy aspects of energy systems. The club hosts the annual Southeastern Energy Conference featuring several invited speakers, panel sessions, and a poster session. Additional projects and competitions can be undertaken depending on member interest such as the Department of Energy Solar District Cup.
Find out more here: Student Energy Club at Georgia Tech

Energy Minor: The Energy Systems Minor provides multidisciplinary opportunities for students in aerospace, electrical and computer engineering, industrial and systems engineering, and mechanical engineering to enhance subject-specific knowledge while gaining an integrative understanding of complex energy issues.
Click here for more information