Partnerships and Knowledge Exchange
Georgia Tech's strategic plan commits us to being an anchor institution, partner, and catalyst of sustainable development in our city and our state, advancing inclusive entrepreneurship, social innovation, and economic opportunity.
BBISS has defined community-engaged research and education as a priority area, executed in collaboration with the Center for Sustainable Communities Research and Education (SCoRE). Together, we engage faculty, students, and staff in long-term, strategic research and education collaborations with community partners. We build and nurture relationships that support community-led visions for sustainable change and research collaborations dedicated to an equitable, sustainable future.
BBISS also collaborates closely with the "Impact Engine" of Georgia Tech – the Office of Commercialization, the Office of Corporate Engagement, and the Enterprise Innovation Institute – to enable the translation of Georgia Tech's talent and innovation into positive societal and economic impact. Our partnership with the Office of Sustainability supports the Sustainability Next Living Campus Initiative and the Climate Action Plan while our partnership with the Ray C. Anderson Center for Sustainable Business supports business engagement for climate action and student entrepreneurship in climate tech, sustainability, and social impact.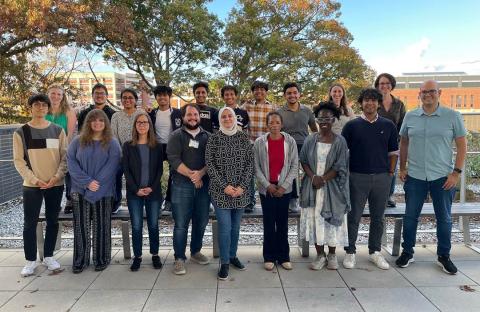 Georgia Tech Launches Sustainable-X Entrepreneurship Program
An offshoot of the successful CREATE-X entrepreneurship initiative at Georgia Tech, Sustainable-X gives students, faculty, staff, and community members the tools and confidence to create and grow startups that address social and environmental challenges. Sustainable-X is supported by Sustainability Next, the implementation roadmap for sustainability goals within Georgia Tech's Strategic Plan 2020-2030. The new program launches in tandem with a climate action plan, a living learning campus initiative, seed funding for teaching through the lens of the UN Sustainable Development Goals, and more.
Ideas to Serve
Ideas to Serve (I2S) focuses on community collaborations and promotes an in-depth understanding of social and environmental issues locally and globally. We take a comprehensive approach to social innovation, encouraging students to do the following:
Be compassionate listeners; Identify and build on the assets of the community; Research the solution landscape to learn from both what works and what failed; and Take a systems approach to identify the root cause versus the symptoms of the issue.
Students who aspire to work closely with and learn from a community partner/civic entrepreneur, those who want to affect change in the United Nations Sustainable Development Goals (UNSDGs), and those who are wondering how they can make a real, lasting, and appropriate difference in other people's lives are ideal candidates for I2S.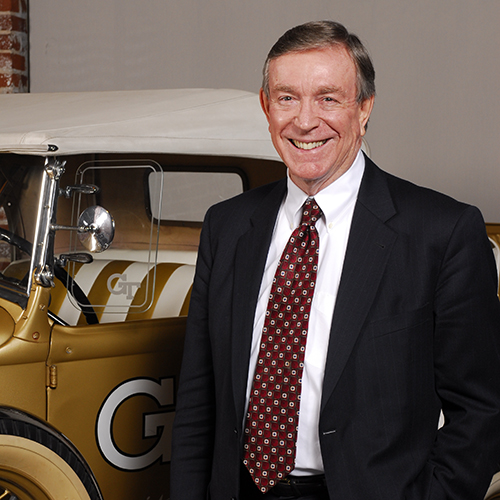 Ray C. Anderson Center for Sustainable Business
The Ray C. Anderson Center for Sustainable Business focuses on educating tomorrow's business leaders, partnering with industry practitioners, and supporting high-impact research to accelerate the development of sustainable business practices. The urgency and opportunity for sustainable business practices have never been greater. Our Center focuses on amplifying our students' passion for problem-solving, our faculty's cutting-edge research, and the power of industry to create a better world for current and future generations. We work across four thematic areas: climate action, circular economy, social performance and human rights, and environmental, social, governance (ESG) leadership.