Ecosystem & Environmental Health
The Georgia Tech sustainability community is committed to conducting rigorous research and implementing practical strategies to preserve and restore ecosystems, safeguard biodiversity, mitigate environmental degradation, and address the negative impacts and inequitable burdens of our climate emergency. Our interdisciplinary work improves the understanding of how human activities affect and are affected by the natural world, develop solutions that reduce pollution, protect habitats, promote ecological resilience, improve environmental justice, and create strategies for sustainable and healthy human communities. By understanding the links between ecological and human health, we seek to create strategies that assure the continual function of our shared natural systems to promote public well-being and community resilience. 
Research Highlights
Mycorrhizal Types Control Biodiversity Effects on Productivity
Mycorrhizal symbiosis — a symbiotic relationship that can exist between fungi and plant roots — helps plants expand their root surface area, giving plants greater access to nutrients and water. Although the first and foremost role of mycorrhizal symbiosis is to facilitate plant nutrition, scientists have not been clear how mycorrhizal types mediate the nutrient acquisition and interactions of coexisting trees in forests.
Echoes of Extinctions: Novel Method Unearths Ecosystem Disruptions
Jenny McGuire, associate professor in the School of Biological Sciences and leader of the Spatial Ecology and Paleontology Lab, and Daniel Lauer, a graduate student, looked millions of years into the past, observing how and why eastern African herbivores' relationships with their environments changed across space and time in the face of biodiversity loss. They used a novel approach to build models that show how specific mammal traits — like body mass and tooth shape — evolved with their changing environments over time, revealing the factors that caused the biodiversity losses and how the losses affected the functioning of mammal communities. Their method offers a new strategy for investigating the implications of changing ecologies and prioritizing conservation efforts toward helping mammal communities flourish in the future.
Research Centers and Institutes
Georgia Water Resources Institute
GWRI strives to improve the science and practice of water resources planning and management in ways that balance quality of life, environmental sustainability, and economic growth. GWRI pursues this mission through its education, research, information dissemination, and technology/knowledge transfer programs at the state, national, and international levels.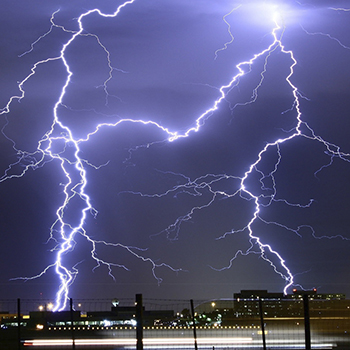 Severe Storms Research Center
The SSRC was established in 1999 to coordinate the state's severe weather forecasting and research. with funding from the Georgia Emergency Management Agency (GEMA), the Federal Emergency Management Agency (FEMA), and the State of Georgia. The SSRC is actively engaged in developing alternative methods of detecting and forecasting severe local storms and exploring improvements to existing storm prediction and sensor technology. The SSRC research team collaborates with other meteorologists in the operational and research communities.
Researcher Spotlight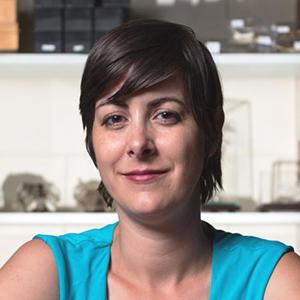 Jenny McGuire
Associate Professor, School of Earth & Atmospheric Sciences, BBISS Faculty Fellow
Jenny became arrived at Georgia Tech in August 2017. She uses both modern and paleontological specimens to identify how populations, species, and communities have responded to past climate change. Her goal is to identify strategies to conserve as much biodiversity as possible given rapidly shifting climates. She received her Ph.D. from the Department of Integrative Biology at UC-Berkeley, and did postdoctoral research at the National Evolutionary Synthesis Center and at the University of Washington.