Just & Equitable Development
Environmental issues often disproportionately affect vulnerable communities and create global disparities. In areas ranging from climate resilience and affordable energy to sanitation and poverty alleviation, Georgia Tech faculty identify structural barriers to equity and provide systems solutions to address them. They investigate the environmental impact of development initiatives and seek policy solutions that ensure fairness in the distribution of benefits and burdens. Through research and policy analysis, they contribute to just and equitable sustainable development locally and globally, in alignment with United Nations Sustainable Development Goals. BBISS supports faculty in working directly with communities and stakeholders to co-create solutions that are relevant and responsive to the needs and aspirations of the people directly affected.
Research Highlights
Helping Measure the Impact of Air Pollution on South Metro Atlanta Children
Researchers from the Georgia Tech's School of Economics will look at the impacts of air pollution on students at 11 south metro Atlanta schools as part of a $498,401 grant to a community organization from the U.S. Environmental Protection Agency. The funding announced this week will enable the Center for Sustainable Communities — led by School of Public Policy alumnus Garry Harris, MSEEM 2022 — to install air quality monitoring stations at south metro schools located in minority and low-income communities near highways. Researchers will compare pollution and test scores at those schools to a control group located further away from major roadways.
Research Centers and Institutes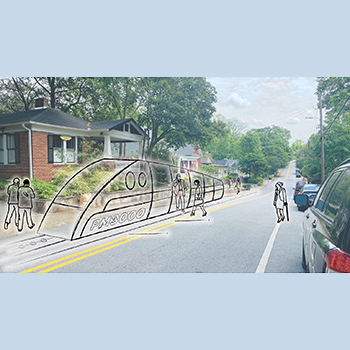 Center for Quality Growth and Regional Development
CQGRD conducts research related to the interface between land development and human and ecosystem thriving. Our research team has expertise that spans many related program areas allowing us to address many critical issues, develop state of the art approaches to problem solving, and deliver timely analyses and results. We work with a variety of organizations to develop unique solutions to many emerging and current challenges and opportunities confronting the places in which we live.
Researcher Spotlight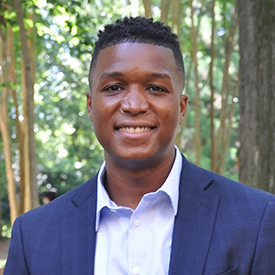 Joe F. Bozeman III
Joe F. Bozeman III is an assistant professor in the School of Civil and Environmental Engineering, the School of Public Policy, and director of the Social Equity and Environmental Engineering Lab (SEEEL). He researches and develops equitable climate change adaptation and mitigation strategies anchored in environmental engineering practice. His current focus areas are urbanization, food-energy-water, and circularity (e.g., circular materials and the circular economy).