Success Stories
Translational research is in our DNA. Since the first days of its creation in 1991, the Georgia Tech Manufacturing Institute (GTMI) has been helping to position the manufacturing industry for the future – in close collaboration with industry, government and other leading academic institutions. Examples of successful GTMI partnerships are too numerous to list here, so we will highlight just a few of the more recent ways we have been working with our partners to advance the manufacturing industry.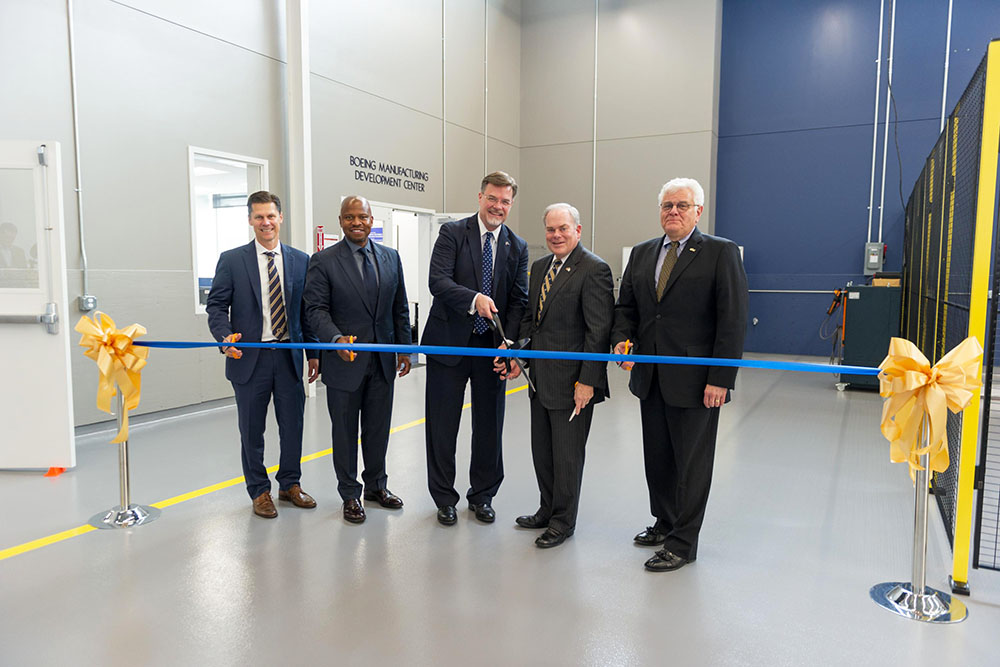 Boeing and Georgia Tech Opened a New Advanced Development Research Center. The center is designed to solve some of the toughest technical challenges in manufacturing. In the Boeing Manufacturing Development Center, company researchers and Georgia Tech engineering students will work together to implement automation in industrial applications. One of the first research projects focused on utilizing industrial robotics for machining and fabrication applications that can be applied to the manufacturing processes at Boeing.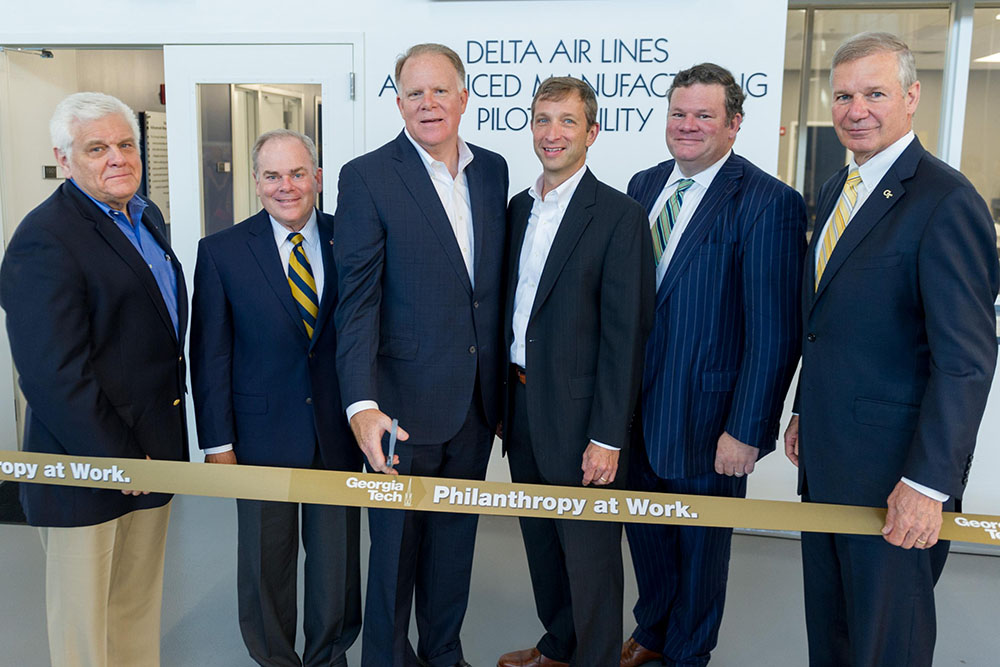 Delta Officially Opens New Advanced Manufacturing Facility at Georgia Tech. Made possible by a $3 million gift from the Delta Air Lines Foundation, the facility was designed to be an integrated physical and cyber manufacturing technology testbed as well as a demonstration and teaching facility. 
Originally established with funding from the Delta Airlines Foundation, AMPF is now home to translational research that spans multiple industries and is conducted jointly by industry professionals who are working side by side with Georgia Tech (GT) researchers and students. 
GT is a founding member of SAI, a private-public partnership led by Texas A&M University that offers world-class leadership in securing the U.S. Manufacturing and Defense Industrial Base through applied research, education and workforce development (EWD), and technology transition. 
NSF Industry/University Cooperative Research Centers (IUCRCs)
A proposed NSF Industry/University Cooperative Research Center (IUCRC) called Center for Composite and Hybrid Materials Interfacing (CHMI). The envisioned CHMI will leverage collaborations among industry, government, and academic stakeholders in materials and manufacturing industries to advance science and technology, and develop the workforce in the field of interface engineering and joining/bonding of hybrid materials and structures.
A proposed NSF Industry/University Cooperative Research Center (IUCRC) called Center for Digital Factory Innovations. The mission of the proposed center is to create technologies across a myriad of industrial sectors that deliver pre-competitive, fundamental knowledge with respect to digital factory technologies. Georgia Tech, The University of New Hampshire (UNH) and North Carolina State University (NCSU) are partnering on a multi-site center. 
Industry Directed Research Projects
Steelcase: GTMI developed an Industrial Internet of Things (IIoT) Strategic Roadmap after visiting all of Steelcase's north American manufacturing plants and interviewing over 50 employees. Following the roadmap recommendations, GTMI assisted Steelcase in developing IIoT solutions which resulted in significant process improvements. GTMI and Steelcase also partnered on a Digital Manufacturing and Design Innovation Institute (DMDII) to develop IoT sensor kits for legacy equipment.
Moog: GTMI is working with Moog to develop IIoT solutions to monitor equipment on their factory floor. GTMI students have been interning over the summer at Moog for the past several years.
Boeing: Through the Boeing Strategic University Initiative, GTMI is researching with Boeing the use of the Decoupled Digital Architecture [link: http://arch.fis.gatech.edu] for use at Boeing. Students working on the project have interned with Boeing and some have gone on to full time employment with Boeing.
Additional Companies: GTMI has also conducted recent research for Delta Airlines, Ford Motor Company, Ingersoll Rand and ThyssenKrupp.
GTMI's Annual Lunch and Learn Educational Series and Annual Distinguished Lecture
Past speakers have hailed from well-established corporations such as Boeing, Ford Motor, Lockheed Martin, Thyssenkrupp and Walmart as well as young and fast growing companies like CellInk Life Sciences, Segway (in its earlier days), Weav3D, government agencies such as the National Science Foundation, and thought leading academic research institutions.