Language, Culture and Advanced Manufacturing Summer Immersion Program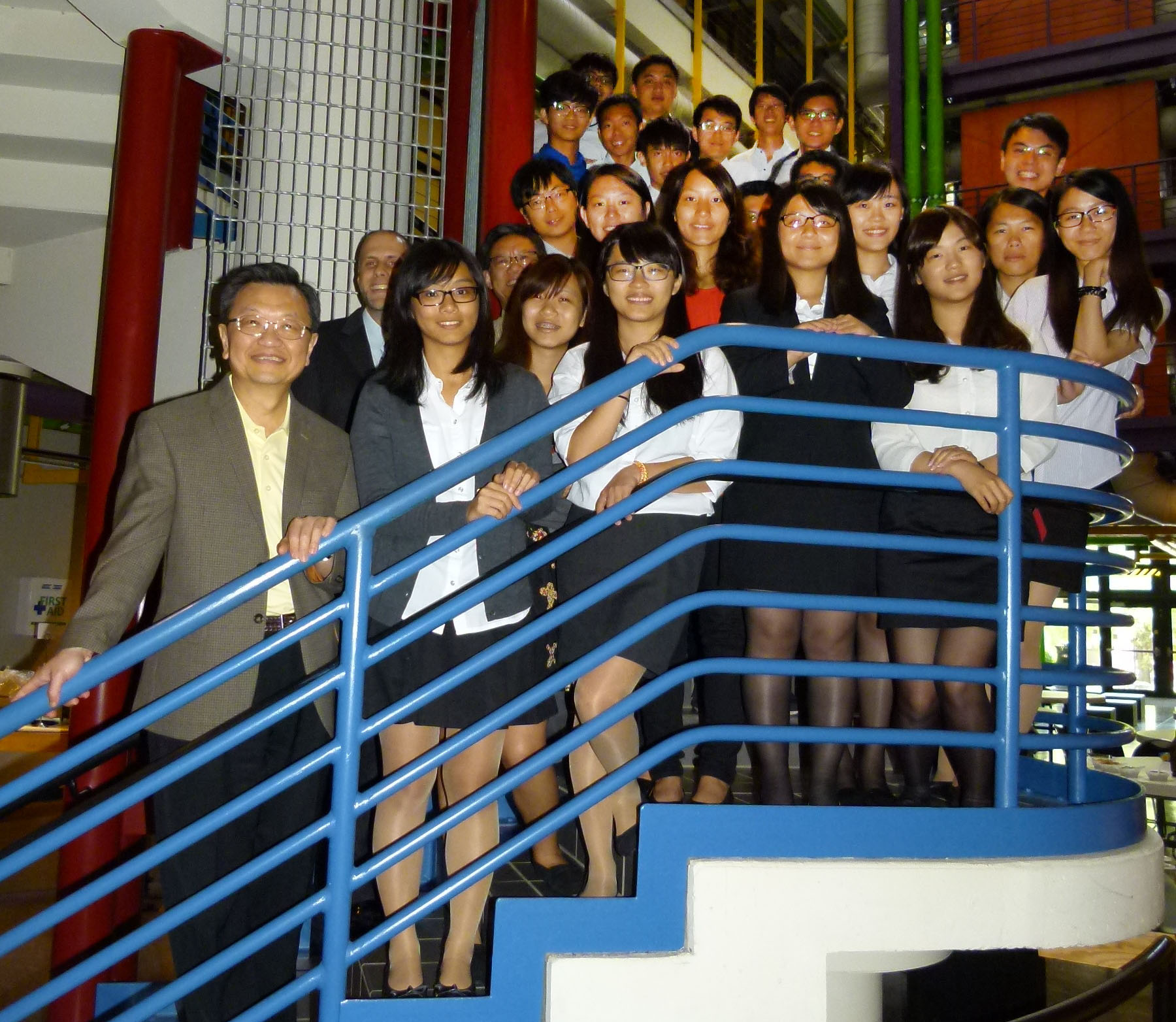 From Braves to manufacturing, 25 students from China Medical University (Taiwan) had the full Georgia Tech experience last month thanks to a joint effort between the university's manufacturing and language institutes. The four-week Language, Culture and Advanced Manufacturing Summer Immersion Program offered the students an opportunity to improve their English skills, experience American culture, and learn more about advanced manufacturing, biomedical, and other cutting-edge research at Georgia Tech.

"Not only did the program expand on the Georgia Tech Manufacturing Institute's education efforts," said GTMI's John Morehouse, director of manufacturing education programs and partnerships, "but it will also help increase matriculation of talented undergraduates from partnering universities into manufacturing-related graduate research at GTMI." 
The program included a non-credit English language course, a technical training program that provided an overview of manufacturing-related research at Georgia Tech, with a focus on manufacturing for biomedical applications. The technical training program included numerous seminars relating to a variety of manufacturing and biomedical topics, as well as tours of 10 research labs, including Emory and Piedmont Hospital, as well as GTMI facilities.  
In addition to a heavy workload, the students were offered plenty of "playtime." The cultural experience allowed the students to see the Atlanta Braves play at Turner Field, spend a day a Six Flags, tour both the World of Coke and CNN, and enjoy the sights and sounds of downtown Atlanta.
Students expressed fascination with the research and little things like shopping at Publix. During their final presentations, students said that the visit was meaningful and that they would recommend it to other students. They also noted that they were highly impressed with the campus, from swimming in the Olympic pool at the Campus Recreation Center to the overall look and feel of the grounds.
GTMI and GTLI expect to expand the program next summer with a long-term goal of providing Georgia Tech Students with the opportunity to travel abroad and participate in similar programs at partner universities. "We're very pleased that the students from CMUenjoyed their visit, and we look forward to making improvements to the program and hosting more students," said Morehouse. "We are also very excited about sending Georgia Tech students to our partnering universities." Morehouse explained that as a result of the relationships created with CMU in this program, there have already been conversations about sending Georgia Tech students to CMU as early as next summer.
Contact John Morehouse at john.morehouse@gatech.edu or (404) 385-0895 for more information.