Limited submission competitions are funding opportunities for which the sponsor limits the number of applications an institution can submit. Extra submissions may result in the rejection of all submissions from the institution. Therefore, these opportunities often require an internal selection process to determine which proposal teams can move forward with an application.  
The Office of the Executive Vice President for Research (EVPR) facilitates limited submissions for Georgia Tech.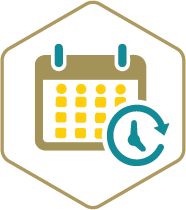 Recurring Competitions

Georgia Tech (GT) administers a number of known recurring limited submission opportunities. View this list below. The GT applicant selection process for these competitions is administered centrally by the EVPR for some competitions and is managed at the unit level for others. 
For EVPR administered competitions, we strive to notify the campus about internal competitions at least 24 weeks prior to the sponsor's deadline. Applicants have 9-10 weeks to submit an internal pre-proposal, with a goal of notifying selected applicants in time to allow for 8-9 weeks to prepare their proposal for submission to the sponsor. 
To view a list of all open EVPR-administered internal limited submission competitions, go to the  Georgia Tech Internal Competition  site. While not all of these are  limited submissions, this is a great resource for Recurring Major Federal Funding.
To determine the selection process and/or timeline for unit-administered competitions, you must contact the GT competition owner for more information.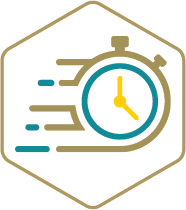 Unanticipated Competitions

New limited submission competitions are released and/or brought to the attention of the EVPR all the time. Once a competition is known the EVPR, the office works with the appropriate units to determine the selection process. For discipline-focused solicitations, we will defer to the relevant IRI/center/school/college to identify a selection process. For broad-interest solicitations with sufficient time to coordinate an internal competition, the EVPR office will create and publicize a selection process. 
If we are notified of a limited submission opportunity with insufficient time to coordinate an internal competition, available submission slots may be awarded on a first-come, first-served basis.  In these circumstances, we will make a good-faith inquiry with relevant IRI/center/school leaders to understand the relevant efforts that are already underway. 
If you are interested in a limited submission opportunity, which is not advertised internally, please contact your Associate Dean of Research and email AVP-ROI@gatech.edu immediately. 
 
Recurring Competitions List
Listed in order of anticipated sponsor deadlines.
January
Sponsor: ORAU
Limits: 2 nominations per institution
Selection Administrator: EVPR
Sponsor: NSF
Limits: 3 proposals per institution (either lead or sub)
Selection Administrator: EVPR
Sponsor: NSF
Limits: 1 per institution
Selection Administrator: EAS  
Sponsor: NSF
Limits: 1 per institution
Selection Administrator: Ethics, Technology, and Human Interaction Center (ETHICx)
Sponsor: NIH
Limits: 1 per institution
Selection Administrator: IBB
Sponsor: NSF
Limits: 1 per institution
Selection Administrator: Vice Provost of Undergrad Education
Sponsor: NSF
Limits: 1 per institution
Selection Administrator: EAS  
Sponsor: Brain Research Foundation
Limits: 1 per institution
Selection Administrator: GT Neuro
February
Sponsor:
Dreyfus Foundation
Limits:
1 nominee per institution
Selection Administrator:
 EVPR
Sponsor:
Sponsor Name Goes Here
Limits:
1 per institution
Selection Administrator:
 Colleges
March
Sponsor:
NSF
Limits:
2 per institution
Selection Administrator:
 Graduate and Postdoctoral Education
April
Sponsor:
Packard Foundation
Limits:
2 per institution; presidents are invited to submit nominaitions
Selection Administrator:
 EVPR
May
Sponsor: NSF
Limits: 2 applicants per year
Selection Administrator: Graduate and Postdoctoral Education
Sponsor: W. M. Keck Foundation
Limits: 1 per institution, per category
Selection Administrator: EVPR
Sponsor: NIH
Limits: 1 per institution
Selection Administrator: IBB
Sponsor: Ono Pharma Foundation
Timeframe: 
Limits: 2 applicants per year
Selection Administrator: IBB
June
Sponsor: National Endowment for the Arts
Limits: Generally 1 per institution per year
Selection Administrator: Student Affairs (Arts)
Sponsor: Brain Research Foundation
Limits: 1 per institution
Selection Administrator: GT Neuro
Sponsor: Whiting Foundation
Limits: 1 for each of two programs per institution
Selection Administrator: IAC
Sponsor: Arnold and Mable Beckman Foundation
Limits: 1 per institution
Selection Administrator: Vice Provost of Undergrad Education
July
Sponsor: American Diabetes Association
Limits: 1 per institution
Selection Administrator: IBB
Sponsor: NIH
Limits: 1 per institution, per category
Selection Administrator: IBB/CEISMC
Sponsor:
National Endowment for the Arts
Limits:
Generally 1 per institution per year
Selection Administrator:
 Student Affairs (Arts)
August
Sponsor:
NSF
Limits:
1 per institution
Selection Administrator:
 Graduate Education & Faculty Development
Sponsor:
NSF
Limits:
 1 per institution as lead
Selection Administrator:
 Physics
September
Sponsor: The Pew Charitable Trusts
Limits: 1 per institution
Selection Administrator: IBB
Sponsor: Alfred P. Sloan Foundation
Limits: 3 per department/3 per Sloan category
Selection Administrator: EVPR
Sponsor: NIH
Limits: 2 per institution
Selection Administrator: IAC
Sponsor: NIH
Limits: 1 per institution
Selection Administrator: GT Neuro
Sponsor: NIH
Limits: 2 per institution
Selection Administrator: IBB
Sponsor: The Kinship Foundation
Limits: 
Selection Administrator: IBB
November
Sponsor: Warren Alpert Foundation
Limits: 1 nominee per institution
Selection Administrator: GT Neuro
Sponsor: NIH
Limits: 1 applicant per institution
Selection Administrator: IBB
Sponsor:
W. M. Keck Foundation
Limits:
1 per institution — per category
Selection Administrator:
 EVPR
December
Sponsor: Gordon & Betty Moore Foundation
Limits: 2 nominees
Selection Administrator: EVPR
TBD/Varies
Sponsor: Greenwall Foundation
Timeframe: Announces cycle in the summer
Limits: 1 per institution
Selection Administrator: Ethics, Technology, and Human Interaction Center (ETHICx)
Sponsor: NSF
Timeframe: September 2023, March 2025, and March biannually following
Limits: 1 per institution
Selection Administrator: CSTAR — Georgia Tech
Sponsor: Emerging Frontier Research Center (EFRCs)
Timeframe: TBD — varies
Limits: 2 as lead maximum
Selection Administrator: EVPR
Sponsor: NSF
Timeframe: TBD — varies
Limits: 1 per institution
Selection Administrator: EVPR
Sponsor: NSF
Timeframe: TBD — varies
Limits: 3 per institution
Selection Administrator: EVPR
Sponsor: NSF
Timeframe: TBD — varies
Limits: 1 per institution
Selection Administrator: EVPR