HELP
Didn't find what you are looking for? We'd like to help!
 
GT Community Inquiries
Contact: Office of EVPR Team
All Other Inquiries
Contact: Georgia Parmelee, Director of Research Communications
 
India's Ambassador to the United States Visits Georgia Tech
Jul 13, 2021 — Atlanta, GA
Steve McLaughlin, Ambassador, Devesh Ranjan, Sivakumar Raghupathy (left to right) 
Georgia Tech leaders hosted H.E. Taranjit Singh Sandhu, India's ambassador to the United States, last week for a session that included a tour of parts of campus and discussion of ways the hosts and visitors might collaborate on research and other opportunities.
Sandhu, who was joined by Swati Vijay Kulkarni, consul general of India, spent time with Tech leaders, including executive vice president for Research, Chaouki Abdallah; Provost Steve McLaughlin; Julia Kubanek, vice president for Interdisciplinary Research; Sivakumar Raghupathy, interim chief commercialization officer and chair and professor in the School of Electrical and Computer Engineering; and Devesh Ranjan, associate chair for Research and professor in the George W. Woodruff School of Mechanical Engineering.
The group toured The Kendeda Building for Innovative Sustainable Design and the EcoCommons before meeting with faculty members and graduate students to talk about the United Nations Sustainable Goals and the connection between technology, healthcare, and social sciences.
Devesh invited the ambassador to campus, in part, because India and Tech share a strong source of talent in the form of students and faculty, and an interest in working together on research that matters.
"India just launched a new national education policy in 2020," Ranjan said. "Educational partnership can increasingly play an important role in strengthening ties between the U.S. and India."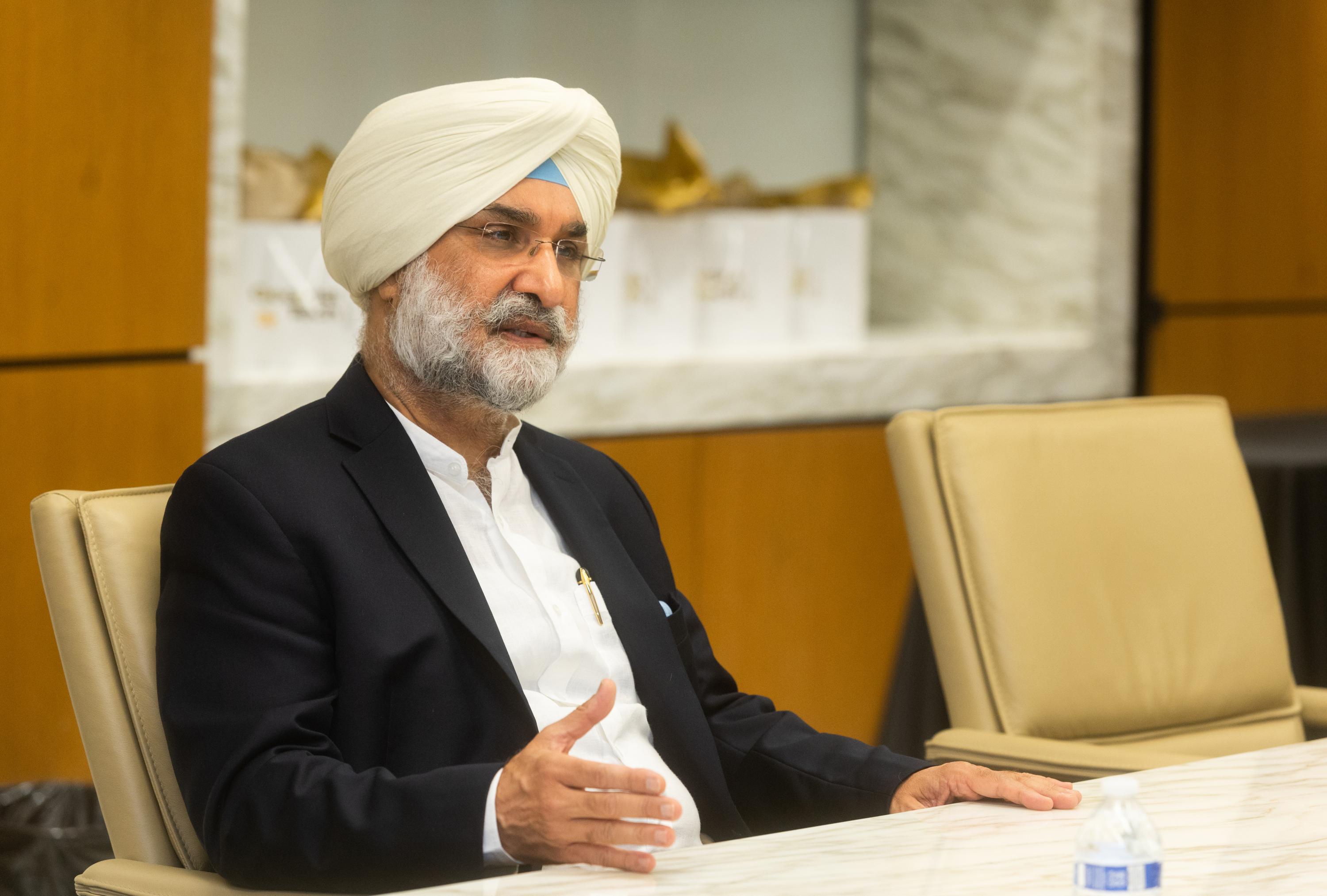 Ambassador Sandhu visits Georgia Tech