Connecting Childhood Trauma to Work-Family Conflict in Adulthood
Jun 15, 2022 — Atlanta, GA
A recent study published by researchers at Georgia Institute of Technology and Northwestern University examines the relationship between childhood psychological maltreatment and adulthood work-family conflict. The study, available online in the Journal of Occupational Health Psychology, suggests that this childhood maltreatment is associated with work-family conflict due to reduced perceptions of control and social support in adulthood, such as reduced supervisor and spousal support.
"Childhood psychological maltreatment is one of the most prevalent, yet under-addressed forms of childhood adverse events," said Kimberly French, assistant professor in the School of Psychology at Georgia Tech. French, along with co-authors Lindsey Drummond of Northwestern University who is also a recent alumna of Psychology at Georgia Tech, and Becca Storey, graduate student in Psychology at Georgia Tech, explored long-term effects of psychological maltreatment on the ability to manage work and family throughout 20 years in middle adulthood. 
Childhood connections
Their findings show victims of psychological maltreatment as children have greater work-family conflict as adults compared to those who are not victims, and that increased work-family conflict among maltreatment victims is due to difficulty forming supportive relationships with supervisors at work, as well as perceiving that life barriers are insurmountable. 
Psychological maltreatment occurs when children are either cognitively neglected and needs are ignored by caregivers in their environment — or they are emotionally abused, and needs are actively thwarted. This creates both a diminished sense of self, decreased self-esteem and self-efficacy — as well as a diminished sense of the self in relation to others. 
"The findings show psychological maltreatment is important not only for mental health of victims, but also for developing stable work and family lives throughout adulthood," said French. "Policy initiatives that prevent psychological maltreatment — e.g., paid leave, livable wages — and help adult victims to cope with work and family demands — e.g., childcare supports, flexibility — are critical for helping psychological maltreatment victims adjust later in life. Our findings extend the known implications of psychological maltreatment to managing two central adulthood roles: work and family." 
Foundations of healthy work and family
French recently joined the Healthy Work podcast, hosted by Keaton Fletcher, assistant professor of Industrial and Organizational Psychology at Georgia Tech, to share how and why the research came about, along with some ways managers and policy might help.
"The paper is basically looking at how psychological maltreatment in childhood predicts your work family conflict as an adult," said French. "This really started with working with Lindsay Drummond; she is a clinical psychologist now, just graduated with her master's from Northwestern. She was really interested in trauma in childhood and how that influences the way that we think as adults. Both of us kind of thought, 'Hey, you know, there's this connection between trauma and something like perceptions of control.' Surely this has implications for how we actually manage work and family."
For example, French explained, some children are told that they are unwanted or unloved. They are psychologically maltreated and have difficulty developing secure attachments with their caregivers. "Because again, those psychological needs are thwarted," said French. "That results in not trusting others or not being able to build trusting, solid relationships."
That, in turn, can lead to perceiving barriers as adults in terms of sense of self — and then perceiving damaged relationships with their spouses and their supervisors.
"As a result, they will have less supervisory support and less spousal support as adults. And in turn, we know that support and a positive sense of self are really key for helping us to manage work and family," French said. "We saw that psychological maltreatment was associated with greater levels of work-family conflict in adults, and that was explained by perceiving greater barriers as well as less supervisory support. Therefore maltreatment victims had more work-family conflict than people who were not maltreated, in part due to these two mechanisms."
Supportive managers — and policy
French noted several ways that managers at work can help. One big linking mechanism is supervisor support: providing mentoring opportunities, flexibility, and making sure that teams and supervisors respect work-life boundaries.
"We'd say to make sure that you're doing that for all of your employees," French said.
The study also points to broader societal implications and potential policy reform that could be implemented based on the research. Psychological maltreatment is a major societal issue and health issue, French said. "It is not only the most prevalent form of childhood trauma, but also the most under-addressed in terms of policy and in terms of diagnoses, pointing to the importance of preventing psychological maltreatment."
"There's so much work to be done — so much help that we can offer," said French. "I think this was an interesting and challenging piece for me personally and emotionally. I would love to see more I-O (industrial and organizational) psychology delve into these kinds of larger clinical issues that we know are our major barriers for large sections of the workforce, particularly those that are marginalized."
Listen to the full podcast episode: "Outcomes of Childhood Trauma"
DOI: https://doi.org/10.1037/ocp0000329 (open access)
About Georgia Tech 
The Georgia Institute of Technology, or Georgia Tech, is a top 10 public research university developing leaders who advance technology and improve the human condition. The Institute offers business, computing, design, engineering, liberal arts, and sciences degrees. Its nearly 44,000 students representing 50 states and 149 countries, study at the main campus in Atlanta, at campuses in France and China, and through distance and online learning. As a leading technological university, Georgia Tech is an engine of economic development for Georgia, the Southeast, and the nation, conducting more than $1 billion in research annually for government, industry, and society.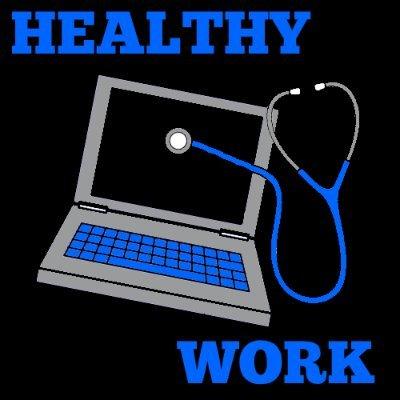 News Contact
By: Laurie E. Smith
Writer and Editor
College of Sciences at Georgia Tech
Editor: Jess Hunt-Ralston
Director of Communications
College of Sciences at Georgia Tech