---
Advancing the Future of Work
Apr 27, 2022 — Atlanta, GA
Georgia Tech researchers visualizing the future of work
The National Science Foundation (NSF) has identified the "Future of Work at the Human-Technology Frontier" as one of their 10 "Big Ideas" for future NSF Investments—research investment areas at the cutting-edge of science and engineering. These strategic, forward-looking research areas represent unique opportunities to position our Nation at the cutting edge of global science and engineering leadership by bringing together diverse disciplinary perspectives to support convergence research—research that utilizes multiple domains of expertise focused on common goals.
The Institute of People and Technology (IPaT) in collaboration with other departments and Colleges at Georgia Tech is advancing research into the "future of work" in alignment with the goals of the NSF big ideas program which is to support multi-disciplinary research to sustain economic competitiveness, promote worker well-being, lifelong and pervasive learning, quality of life, and illuminate the emerging social and economic context and drivers of innovations that are shaping the future of jobs and work.
Clint Zeagler, senior research scientist and IPaT faculty member, is leading or co-leading many projects to advance insight into the future of work at Georgia Tech.
According to Zeagler, "advances in technology are most certainly going to change the way we work in the future. We will also see changes in the way future work is performed. For example, the pandemic abruptly changed the way we work—greatly increasing the importance of remote work. As a result, some of us found out that we worked from home using the latest telepresence technologies much better than we performed in our previous workspace offices, while other people found out that it was almost impossible to work at home."
Zeagler's research involves teaming with diverse researchers at Georgia Tech and researchers across the United States to find answers, best practices, and develop new technologies across many areas of research. Some of the research areas he is immersed in include augmented reality (AR), cognitive AR, telepresence, wearable technology, accessibility, and artificial intelligence (AI).
Zeagler highlighted additional future of work research areas will most likely include: wearable heads-up displays that assist workers in factories; incorporating virtual "remote experts" to help on-site technicians solve difficult problems; better integration of robots and systems with artificial intelligence; and faster, more immersive training covering new or emerging career disciplines.
Zeagler's most recent colleagues and collaborators on his projects come from transdisciplinary units across campus including Paul Baker, senior director of research and strategic innovation, in the Center for Advanced Communications Policy; Matthew Gombolay, assistant professor, in the Institute for Robotics and Intelligent Machines (IRIM); Maribeth Coleman, principal research scientist and associate director of interactive media, from IPaT; Keaton Fletcher, assistant professor, from the School of Psychology; and researchers from the Georgia Tech Research Institute (GTRI).
Some specific initiatives Zeagler is currently involved in include a NASA-sponsored project using cognitive AR to help guide an astronaut doing maintenance on the international space station. In this project, cognitive AR is being applied using a headset so that outside, non-relevant details and distractions (like equipment beeping) would be diminished so the important maintenance tasks at hand can be focused on to complete a repair or maintenance task fast and efficiently.
This type of cognitive AR work is also being explored on a similar project supporting nurses in an emergency setting to help nurses ignore distracting noises and beeping alarms so that nurses can complete the most pressing tasks. Part of the problem that needs solving is contextual notifications—sending critical messages to the user at the right time, in the best way, within the correct situational context. Cisco is sponsoring this pioneering healthcare-related research.
With robotics rising in importance, Zeagler says we'll need more workers with skills in robotics. Both IPaT and the Institute for Robotics and Intelligent Machines (IRIM) at Georgia Tech have recognized this and recently sponsored an internal seed grant focused on the future of work in home healthcare robotics.
Another funding opportunity arose when the Georgia Tech office of the executive vice president for research (EVPR) announced a "Building Teams Seed Grant" to further research in support of the future of work at the human-technology frontier. The goal is to bring together members of the Georgia Tech community already working in the future of work to find common themes and areas for collaboration to build larger and more robust research initiatives.
According to Zeagler, "IPaT sees the future of work as an important research area in the human-technology frontier. Work has changed, the way we work is going to change, and the way we work has changed over the last three years. IPaT, which is a hub on campus for the human-technology frontier, is looking to build partnerships across the Georgia Tech campus, nurture ongoing team research into this area, and apply for more external funding to support these interdisciplinary and transdisciplinary research collaborations that will define our future."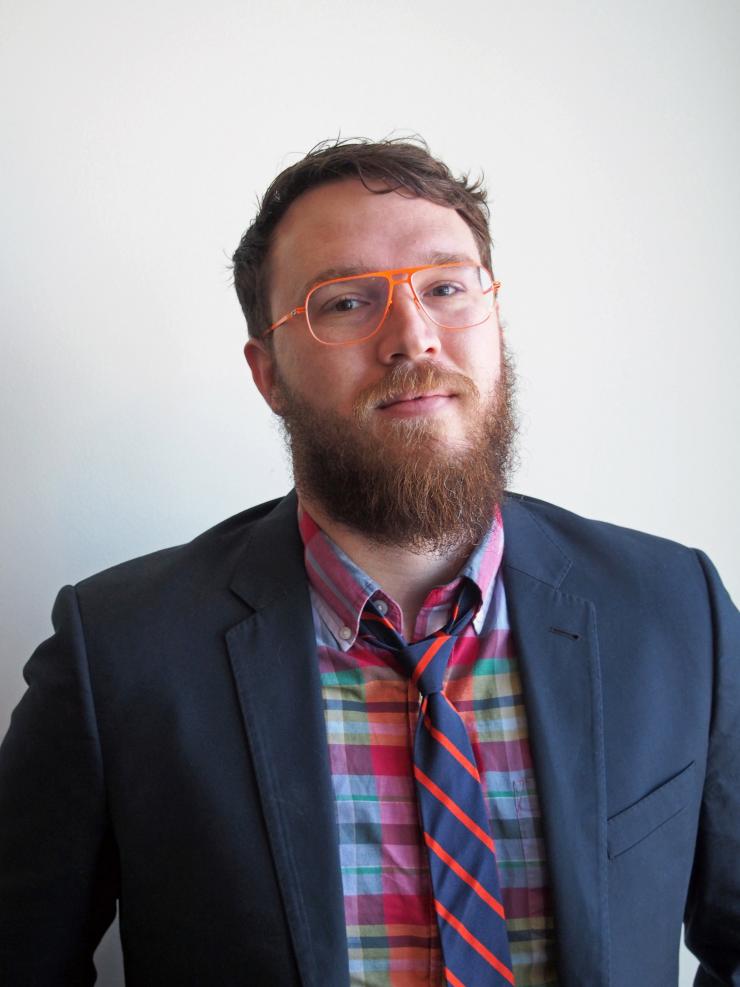 Clint Zeagler, senior research scientist and IPaT faculty member, is leading or co-leading many projects to advance insight into the future of work at Georgia Tech.