AWSOM – Atlanta Workshop on Single-cell Omics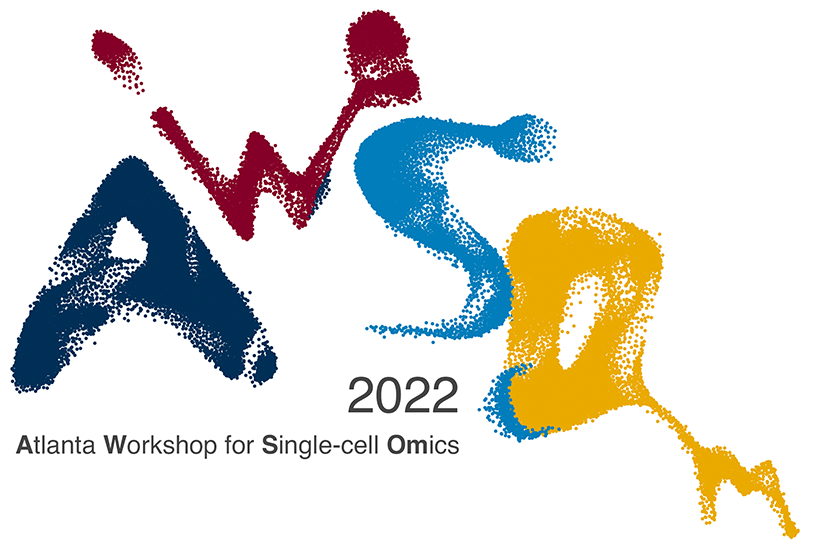 April 14-15, 2022 
Georgia Institute of Technology
Institute for Bioengineering and Bioscience
315 Ferst Dr. NW, Suddath Seminar Room 1128
Atlanta, GA 30332
AWSOM 2022 will be the first annual meeting hosted by the Atlanta Initiative for Single-cell Omics and Analysis (AI-ScOmA). Bridging key strengths in single cell genomics at Georgia Tech, Emory University, and Morehouse School of Medicine, all located in Atlanta, Georgia, this workshop will both showcase our expertise and introduce four keynote speakers from across America. 
Two mini-symposia highlighting short talks in the areas of bioinformatics/single cell analytics, and in experimental applications of single cell technologies including scRNAseq, snATACseq, Multi-omics, and others, for biological, clinical, and translational research. 
We look forward to hosting you at the Institute for Bioengineering and Biosciences at Georgia Tech! 
Manoj Bhasin, Ph.D., MS - Emory University
Smita Krishnaswamy, Ph.D. - Yale University
Qing Nie, Ph.D. - University of California, Irvine
T.M. Murali, Ph.D. - Virginia Tech