March 12-26 | 2022
Once again, the Atlanta Science Festival is looking forward to painting the city with science in March 2022. We'll have 100 events and cap it all off with the Exploration Expo – back after being quarantined for 2 years! Science ATL is designing the Festival to keep the experience as safe as possible with outdoor events and limited numbers. Stay tuned for the schedule release for the 2022 Festival in January!
The Festival is engineered by Science ATL and community partners, with major support from founders Emory University, Georgia Tech, and the Metro Atlanta Chamber, and from sponsors UPS, International Paper, Georgia Power, Cox Enterprises, Lockheed Martin, Lenz Marketing, and Mercer University.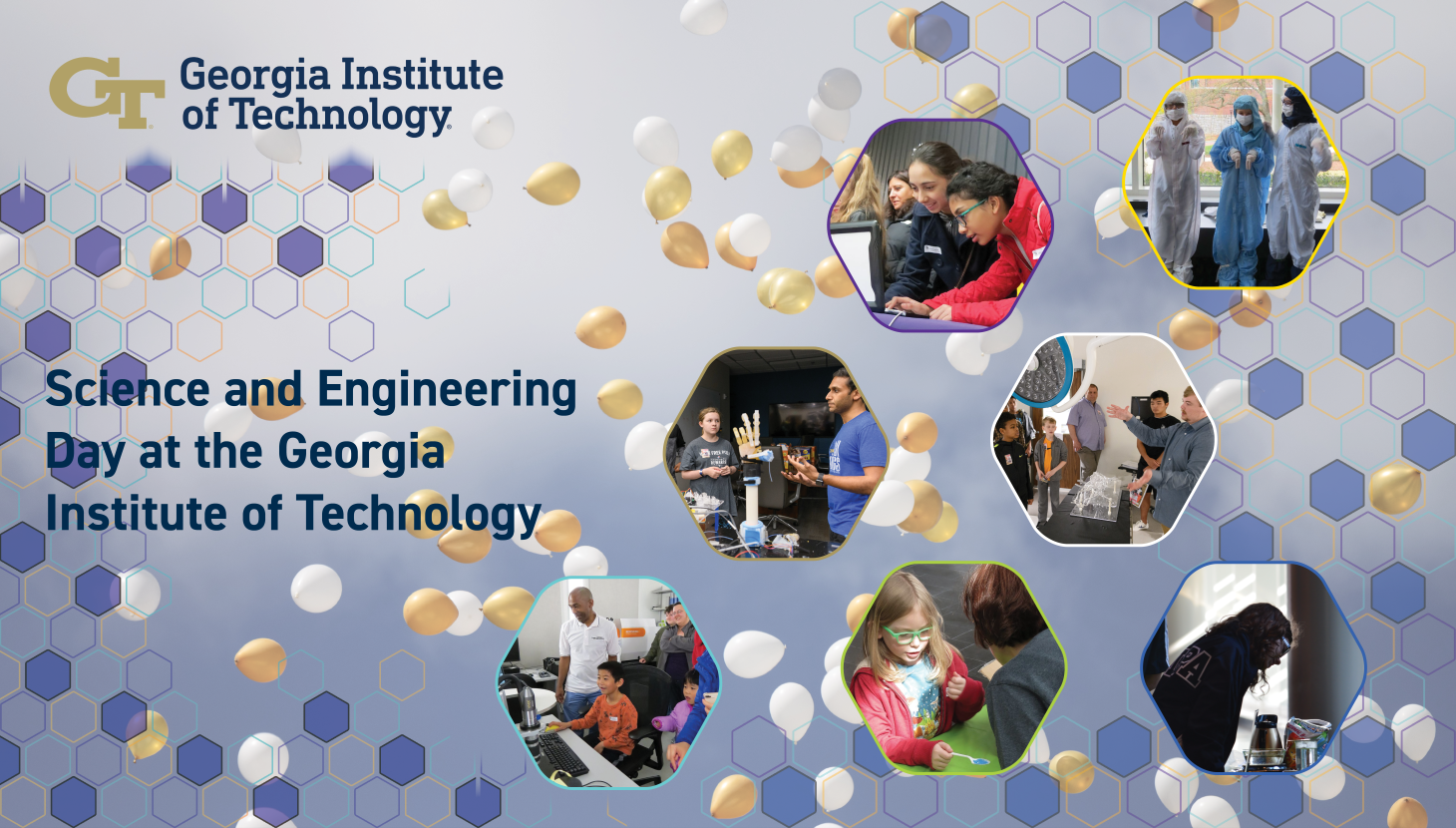 Blank Space (Large)
(text and background only visible when logged in)
 March 19th | 10:00 am - 2:00 pm
Members of the Georgia Tech community are opening their doors for the Atlanta Science Festival. Whether you're interested in robotics, brains, biology, space, art, nanotechnology, paper, computer science, wearables, bioengineering, chemical engineering, or systems engineering, there will be activities for you. Visit campus for lab tours, hands-on STEAM activities, exhibits, demonstrations, opportunities to meet student researchers, and learn about the research and so much more happening at Tech.
Over 26 Campus Units & Student Organizations Involved
Activities in a Diverse Range of S&E Disciplines
Bioengineering
Chemical & Materials Engineering
Computing & Technology
Electrical Engineering
Mechanical Engineering
Microscopy & Imaging in Science
Nanotechnology
Neuroscience
Robotics
AMA's with Engineers & Scientists
Gallery: The Intersection of Art & Sciences
Exhibit: Retro Tech @ GT Library
Hand's on Exhibits
Lab Tours
Check Back in February for the Full Activity Listing and a Tour Map of the Event!