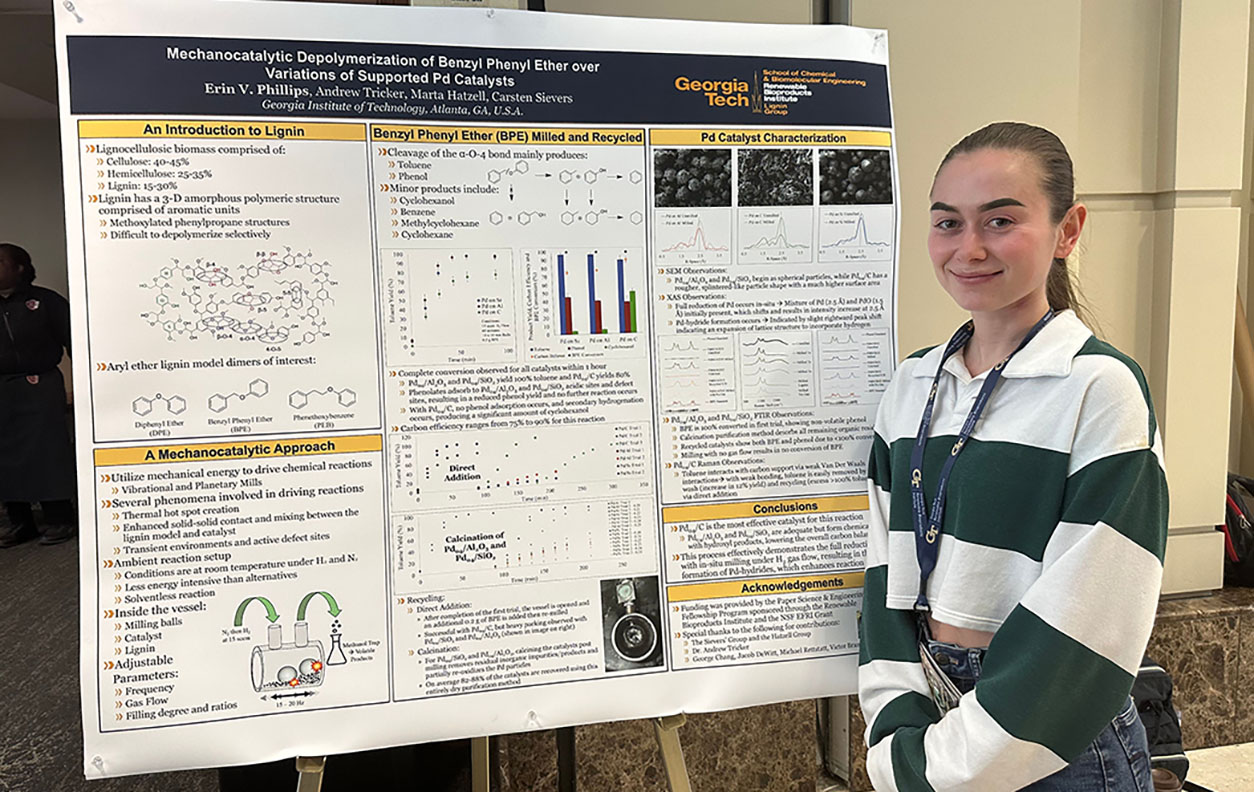 Series on Student Experiences at the RBI Spring Workshop
This is the third of a series of Q&As from PSE students who share their experience at the 2023 RBI Spring Workshop on Packaging Innovation and the Circular Economy Elyssa Ferguson, a Mechanical Engineering graduate student shares her experience here.
Blank Space (Medium)
(text and background only visible when logged in)
Activities and Engagement Report for 2021
RBI's Activities and Engagement Report covering the 2023 calendar year shows impactful research publications, workshops, and supported Ph.D. fellows. There are links in the table of contents to the publications, and title pages of each paper published through RBI. 
News
 The Renewable Bioproducts Institute (RBI) at Georgia Tech benefits from a substantial endowment that is invested to advance the evolving science and…
Providing research testing services to both internal and external stakeholders is an integral function of the Renewable Bioproducts Institute (RBI).…
Researchers at Georgia Tech will work to develop new controllable materials for 3D printing, electronics made from plastics, and semiconductors that…