Since its inception, the Institute for Bioengineering and Bioscience (IBB) has been an example of how spaces and behaviors in bioengineering and biosciences can be reimagined to facilitate interdisciplinary research at the highest levels. The members of the IBB community are leaders, and through our collective leadership we create the future not only for our disciplines but also for the society as a whole. The repeated failures of our society to address the challenges of police violence and systemic racism are extending an opportunity to us to collectively lead in the effort in creating a safer, more inclusive, and more highly prosperous environment for our historically underrepresented minority faculty, trainees, and staff.
The Diversity, Equity, and Inclusion committee was established to plan events and activities to combat structural racism. The goal of the Diversity, Equity, and Inclusion committee is to create a safer, more inclusive, and more highly prosperous community within IBB and Georgia Tech, especially for black faculty, trainees and staff and other historically underrepresented groups.
The committee is constituted of our IBB members including:
Edward Botchwey (BME, Committee Chair)          
Andrés García (ME, IBB Executive Director)
María Coronel (ME, Postdoctoral Representative)
Nettie Brown (BME, Pre-doctoral Representative)
Lakeita Servance (IBB Staff Representative)
Milan Riddick (BME, Undergraduate Representative)
Past Antiracism Distinguished Lectures 
IBB Town Hall | The Question of Gun Violence: The Impact of Physical and Psychological Risk on Our Community Wellbeing – 6.21.22
A forum to listen to our community's concerns about the epidemic of mass shooting violence in the U.S. which included a moderated discussion about what steps we can take within our scientific community to support each other.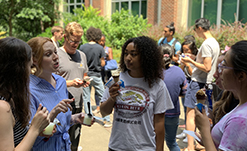 IBB Diversity, Equity, and Inclusion Juneteenth Ice Cream Social – 6.25.21
80 students and faculty members gathered for ice cream and conversations surrounding the Juneteenth holiday. 
IBB Diversity, Equity, and Inclusion Town Hall – 10.19.20
Race and Racism in Bioengineering and Bioscience: COVID-19 is a Health Disparity
Nearly 200 people joined the town hall to address anti-racist action in the bioengineering and bioscience community.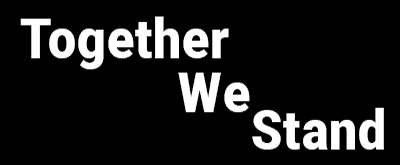 IBB Diversity, Equity, and Inclusion Town Hall – 6.11.20
Georgia Tech and IBB remain resolute in our commitment to diversity, inclusion and social justice.
Over 150 people joined the town hall in support for change, denouncing all forms of racism, injustice, and violence.